Brandeis Innovators Shine at Three Major Entrepreneurship Events in October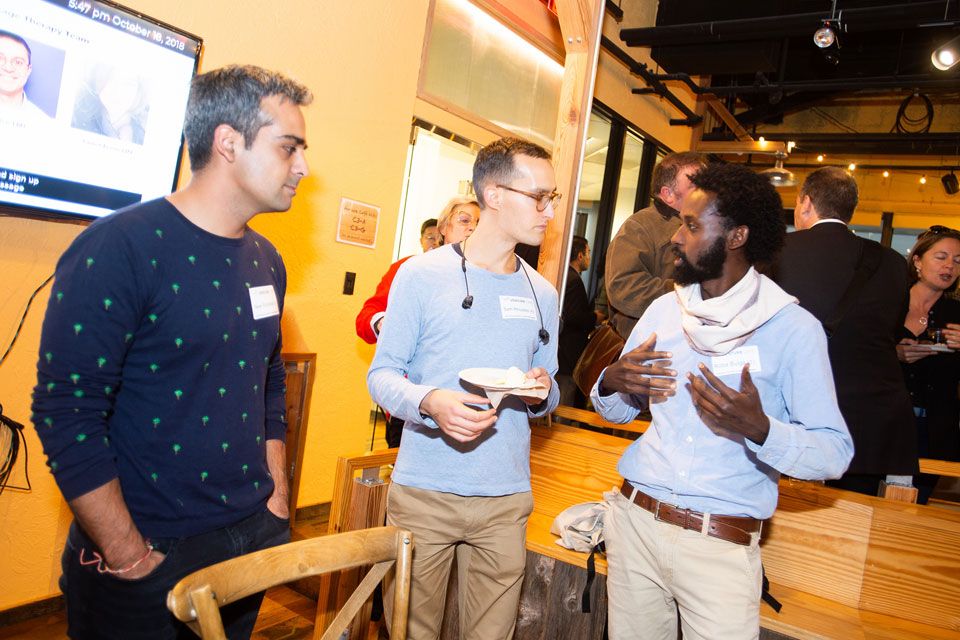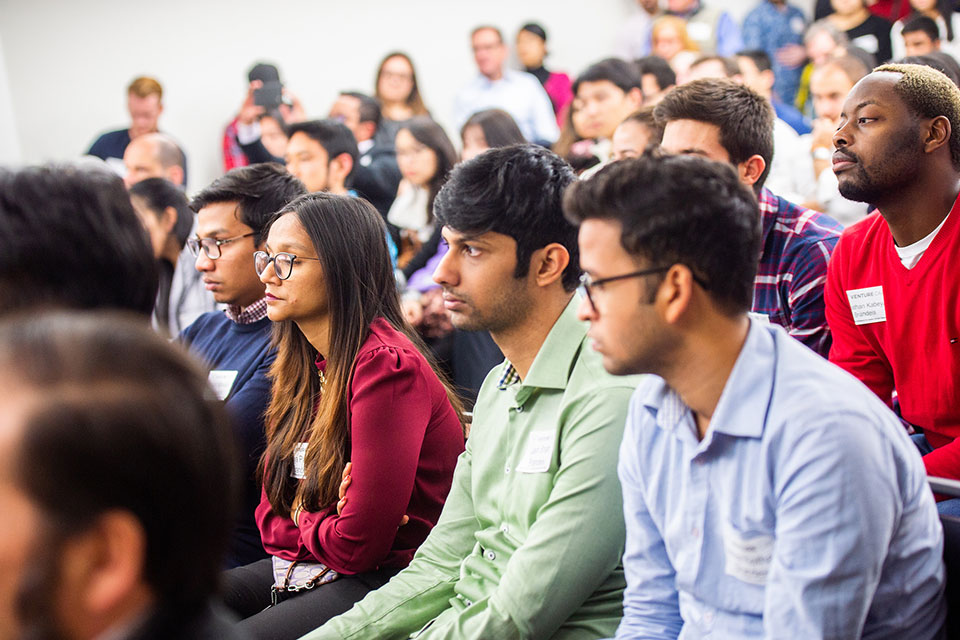 Brandeis Innovators have been making remarkable breakthroughs across industries from greentech to artificial intelligence, creating startups that promise to create value for global consumers, solve social challenges, and treat critical diseases. The week of October 15, Boston's innovation ecosystem got to see many of these breakthroughs as Brandeis-affiliated companies were featured across the region at three leading startup events.
Modibrace Showcases Their 3D Printed Medical Breakthrough at Boston New Technology Meetup, October 16
The record week started at the
Boston New Technology Meetup
, one of Boston's largest innovation showcases at 18,000 members strong. PhD candidate Ingrid Marko demoed her 3D-printed back brace for scoliosis to a receptive audience of investors, fellow founders, and business leaders. Her company,
Modibrace
, aims to make scoliosis treatment more personalized to each patient, more accessible, and more effective via a new 3D printing technology. The event took place at Dassault Systemes, one of Waltham's leading tech employers. Ingrid showcased alongside a range of Boston startups in the health tech sector, marking the first time this year that Brandeis innovators were invited to participate in a regional health startup showcase.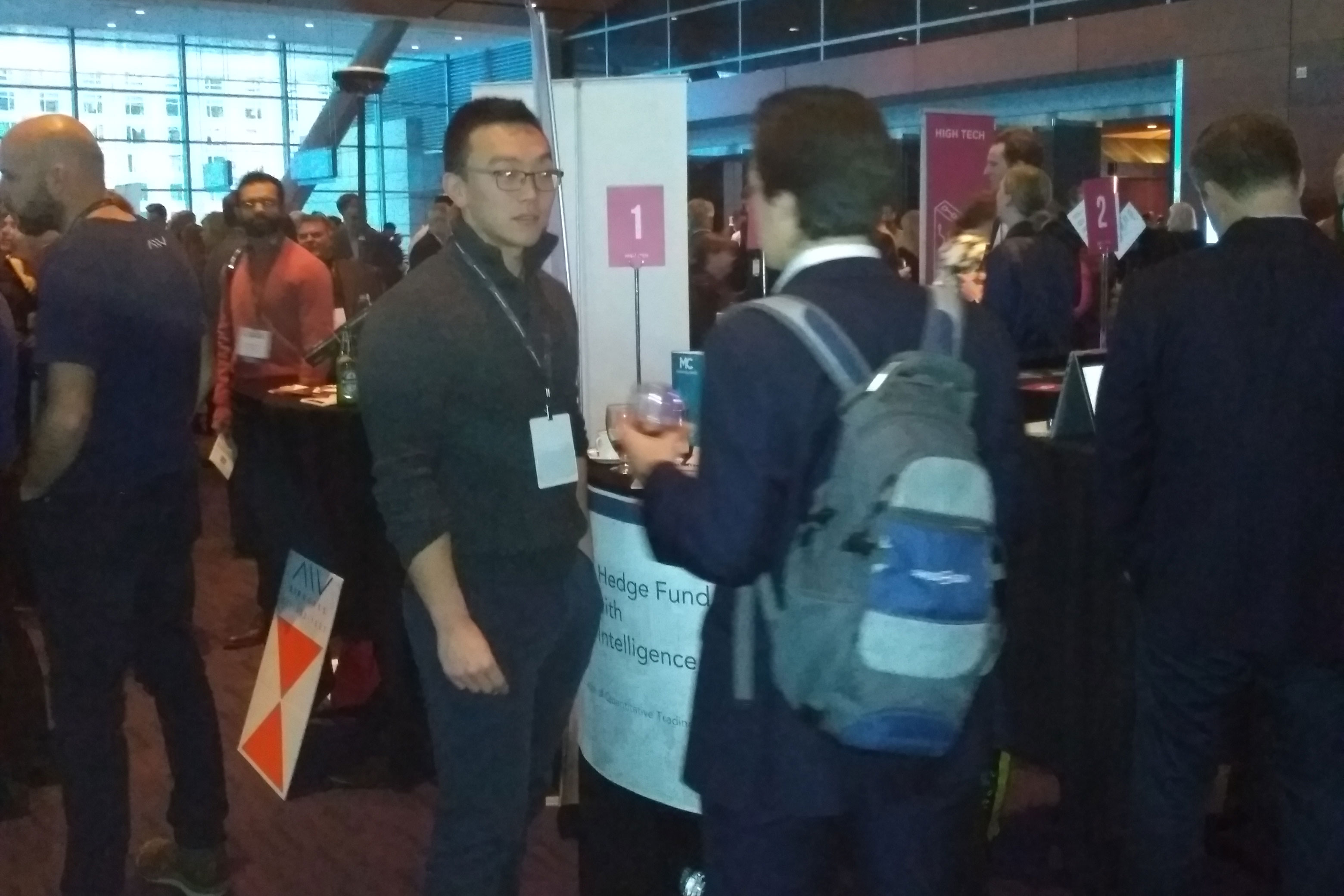 Brandeis Showcases at MassChallenge Gala, October 17
On Wednesday, artificial intelligence pioneers
A.I. Capital Management
, took to the Boston Convention and Exhibition Center, demoing their artificial intelligence-driven hedge fund in front of the 1,200+ attendees of the annual
MassChallenge
awards gala. A.I. Capital Management founder Marshall Chang (IBS BA/MA '18) was among the 128 finalists in this year's MassChallenge, one of the world's largest and most prestigious startup competitions. Massachusetts Governor Charlie Baker addressed the crowd in recorded remarks, citing the finalists as an inspiring example of the role of innovation in the Massachusetts economy, as well as in solving the many challenges the world faces. "I couldn't be more proud of Marshall's startup, and the amazing progress he has made in such a short time," says Fern Shamis, Program Coordinator for Brandeis Innovation, who worked closely with the team when they were incubated here at Brandeis in our Spark program. "The event certainly inspired me to continue to support our teams as they develop their ideas into viable companies."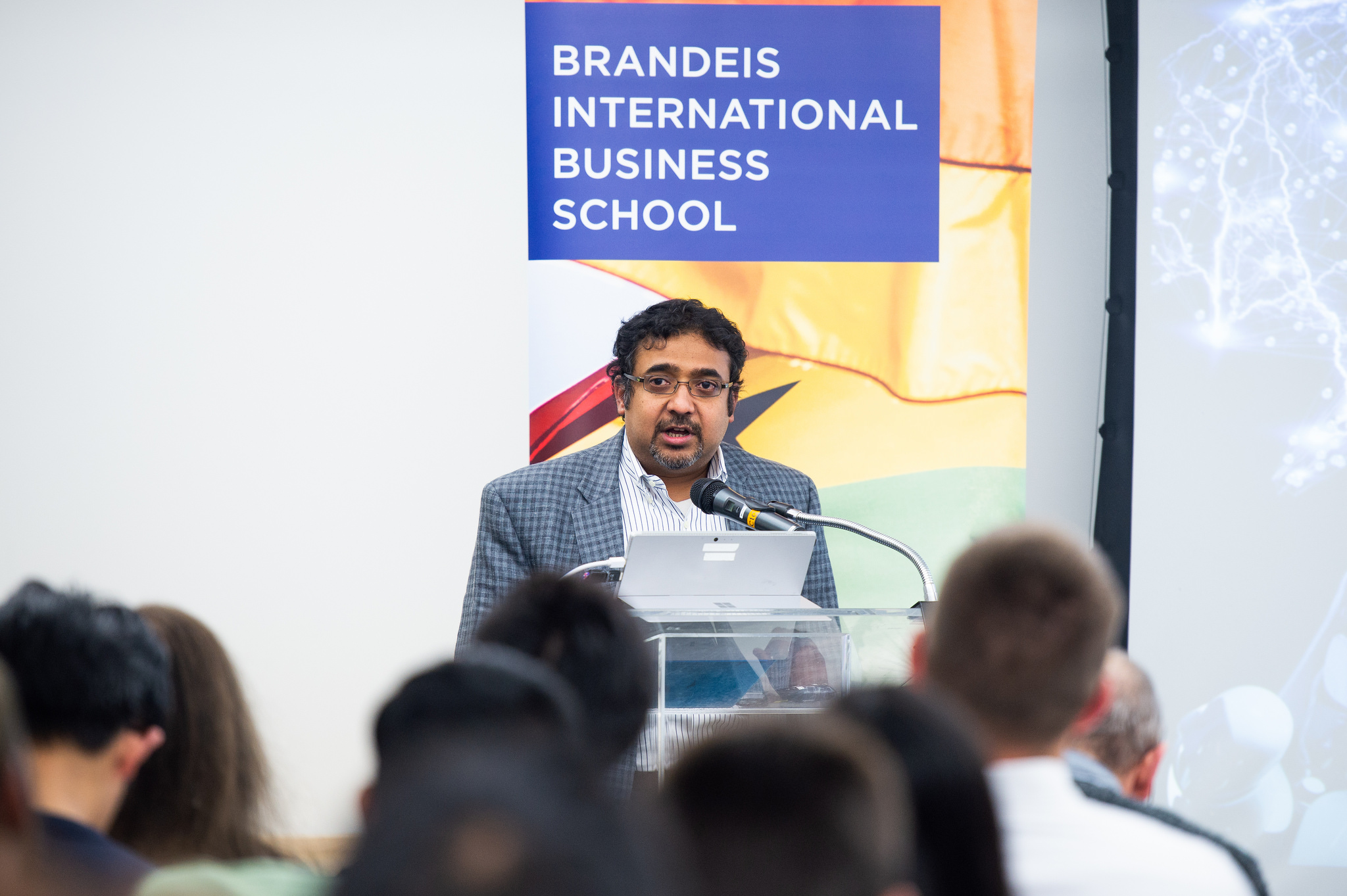 Brandeis International Business School Sponsors Global A.I. Night, October 18
Finally, on Thursday, over 700 attendees gathered to learn the latest on artificial intelligence developments in Israel, China, and India at International A.I. Night, sponsored by Brandeis International Business School (IBS). At demo tables, Brandeis-born startups outside the A.I. realm showcased their products, including the award-winning WorkAround and GreenChoice apps. Also represented were SparkTank finalists SySTEMic Flow, who aim to increase opportunities for young women of color in STEM, SparkTank winners Nomad Dairy, and Vata Verks, who offer building intelligence data for water conservation.
Inside the Havana room, a panel including Brandeis-affiliated experts shared their assessments of the state of A.I. globally. Moderated by IBS Professor Ben Gomes-Cassares, the panel shared predictions on the opportunities in A.I. for companies with effective innovations for different industries. At the Experts tables, Associate Provost for Innovation and Executive Director of the Office of Technology Licensing Rebecca Menapace spoke with aspiring innovators about protecting their intellectual property. It was a dynamic night showcasing the breadth of work coming out of Brandeis. Outstanding attendance from the Boston innovation community showed that the message is resonating well beyond Waltham.
October 2018's events provided well-deserved recognition for Brandeis innovation across the region and across sectors. And it's only the beginning. With the
4th Annual Innovation Showcase
around the corner, Boston's startup community is starting to beat a path to Brandeis' door, looking to learn about the next great breakthroughs.