Brandeis University Admissions
Brandeis International Business Scholarship
Looking to develop the skills and expertise needed to shape real-world trends and tackle challenges in the global business marketplace? The International Business Scholars program offers Brandeis undergraduates a unique opportunity to complete a graduate business degree in as little as one additional year.
These innovative programs are for Brandeis undergraduates who are interested in the global economy, envision themselves making an impact in the business world or who value a strong theoretical and practical foundation in finance, economics, business administration or business analytics. In just five years or five and a half years, you'll earn a bachelor's degree in any major (not limited to business) as well as a master's degree.
How to Apply
No separate application is required. Simply answer "yes" to the question on your Common Application asking if you'd like to be considered for admission as an International Business Scholar and answer a short essay prompt about your interest in the program. 
Students who apply Early Decision I or Early Decision II will receive their International Business Scholars program decision by April 1. Early Decision I and Early Decision II applicants will still receive their admission decisions in December and February, respectively.
Program Requirements
In their junior year, students verify that they have fulfilled all of the program requirements and are interested in continuing in the BA/MA, BA/MBA or BA/MSBA program. Learn more about the requirements to continue in the fifth year of the program.
Perks of the Program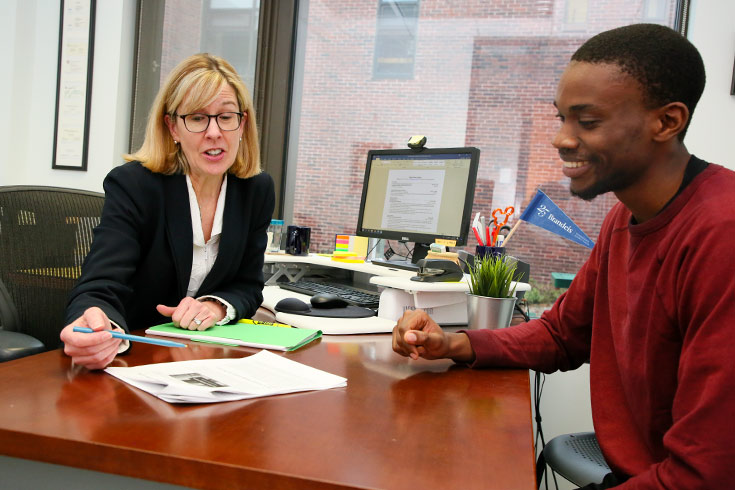 The accelerated bachelor's/master's programs give you:
Guaranteed 25% scholarship for graduate tuition.

Early access to internship opportunities and collaborative programming through the Hiatt Career Center and the International Business School's Career Strategies and Engagement Center.

Assigned Program Advisor in Brandeis International Business School for unlimited 1:1 support.

No formal application required for graduate program.

Exclusive invitations to International Business School events and speakers.

Early access to International Business School alumni network.