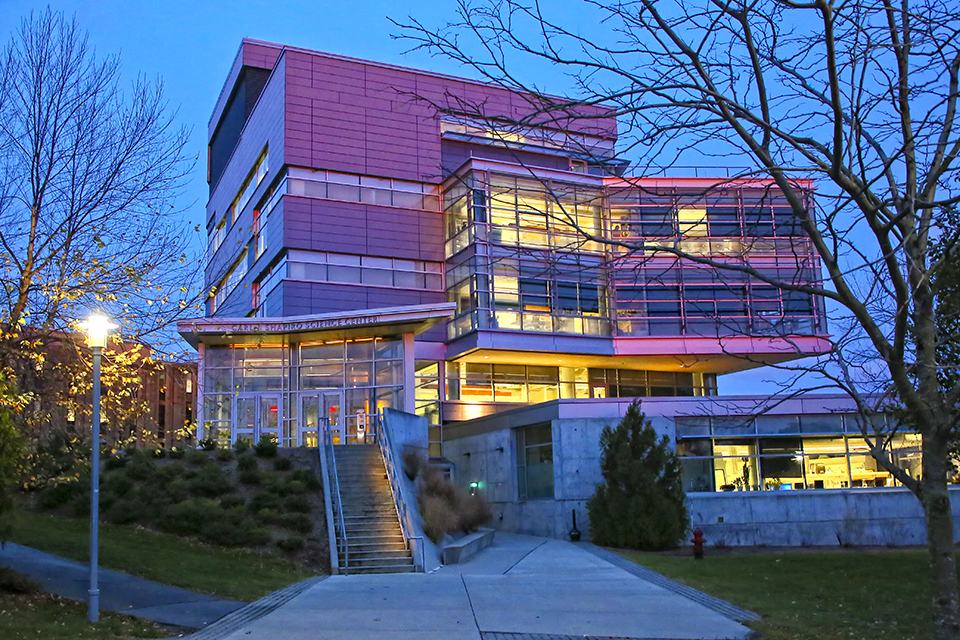 Photo Credit: Mike Lovett
The Division of Science at Brandeis University encompasses 15 departments and programs granting degrees at the bachelor's, master's and PhD levels. Students work together with postdocs, staff and faculty on research projects that target pressing issues in science.
Brandeis is one of the 65 members of the American Association of Universities. The Division of Science funding sources include the National Science Foundation, the National Institutes of Health, the Department of Energy and the Howard Hughes Medical Institute. We also are a National Science Foundation funded Materials Research Science and Engineering Center (MRSEC), one of only 24 universities nationwide to receive this award.
Brandeis University is one of only 35 private universities to be designated by the Carnegie Foundation as research universities with a "very high research activity."
Science Faculty
Among the current Brandeis science faculty with research labs there are:
The head of the Division of Science is Bulbul Chakraborty, Enid and Nate Ancell Professor of Physics. This website was created and is maintained by Judy Heinrich.