Louis Perlmutter '56, H'95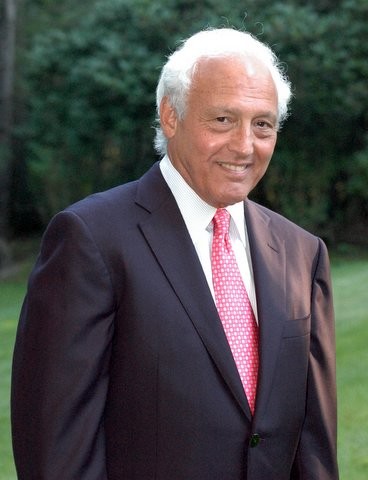 Senior Advisor, Corporate Partners LLC
Elected 1984
Chair, 1989-1995
Louis Perlmutter was one of the world's leading investment bankers for more than 35 years. He is the retired Executive Managing Director of Lazard where he advised boards of directors, CEOs and finance directors of global corporations on capital raising, capital structures, strategy, mergers, acquisitions and divestitures. Prior to Lazard, he created and headed one of the first Wall Street merger and acquisition departments at White Weld, and then headed Merrill Lynch's world-wide activities in this area. He was the principal advisor in several of the world's largest corporate transactions during his career.
In addition, Mr. Perlmutter has over 30 years' experience in Track 2 foreign policy dialogues involving public officials, institutions and individuals throughout the Middle East including Saudi Arabia, Egypt, Iran, Israel and Palestine, as well as India and China.
He currently serves on the boards of Harvard Medical School, American Jewish Committee where he is an honorary vice president, Blaustein Institute of Human Rights, Brandeis University and is a member of the Council on Foreign Relations.
Previously he served as Board Chairman of Brandeis University (the first alumni to so serve), American Jewish Congress, and the Transatlantic Institute, Chairman of the Executive Committee of the United Nations Association of the U.S.A., and Chairman of the Economic Advisory Council of the Middle East Project, Council on Foreign Relations. He also served on the Boards of Directors of the Revson Foundation, Harvard Medical International, the Phoenix House Foundation, the Friends of the World Federation of the United Nations Association, the Advisory Board of Foreign Affairs and the Board of Governors, State of the U.S.A.
Mr. Perlmutter received a BA from Brandeis University, a JD from the University of Michigan Law School and an honorary degree of Doctor of Humane Letters from Brandeis University. He is also the recipient of the Brandeis University Alumni Achievement Award.