Program Overview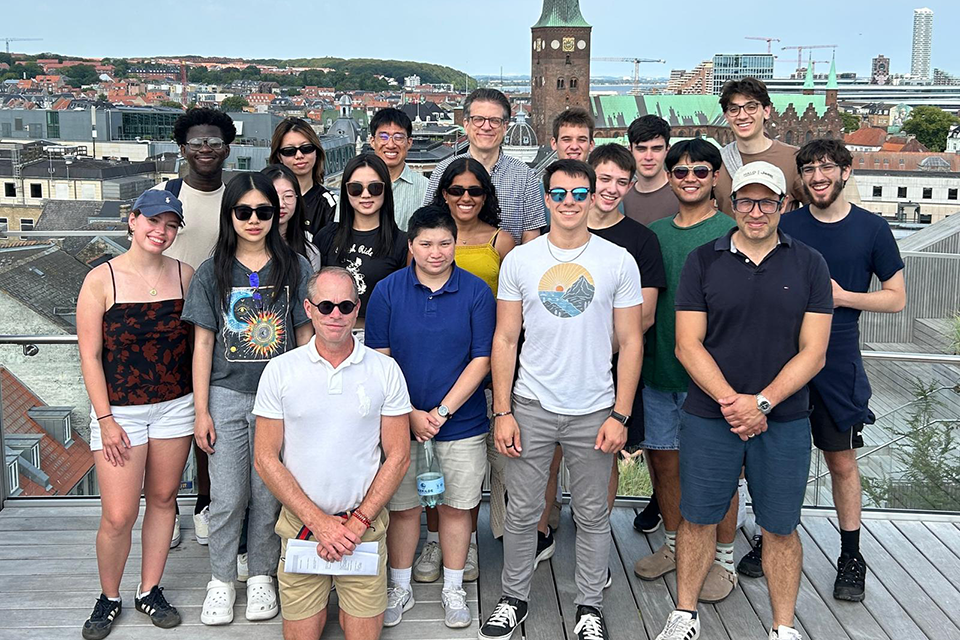 After a brief hiatus in summer 2020, Brandeis in Copenhagen: Business and Economics in Denmark plans to return in summer 2021. Brandeis continues to monitor the COVID-19 situation in Denmark and around the world and will communicate any program changes with applicants should these become necessary. If you'd like to talk through your options for summer 2021 abroad, please make an appointment with a member of the study abroad staff.
The Brandeis in Copenhagen program is an intensive summer program in which students can enroll in two out of three economics and/or business courses. The program is a culturally immersive, experiential learning experience where you will come in direct contact with current issues in Scandinavian Europe. You will study business practices, core economic theory and applications in the classroom, listen to speakers on European policy issues and visit places of economic interest, such as businesses, markets, and government institutions. Integration between the courses and the field trips will provide a holistic understanding of economic and business issues in Scandinavian Europe.
The program is located in the heart of medieval Copenhagen. On the way to class, you will navigate through a network of walking streets, and after class you will explore squares packed with outdoor cafes, canals lined with cobblestones and colorful facades, castles surrounded by public gardens, and twisting spires dotting the skyline. You will find hidden corners of the city designed for community use, from bike paths to skate parks to harbor baths.
All students will also learn the basics of the Danish language.
Academic Partner
The program is a collaborative partnership between Brandeis University and DIS Copenhagen, a non-profit study abroad institution established in 1959. The program consists of three courses taught in English – an intermediate-level core course taught by a Brandeis faculty member and two electives taught by local faculty from DIS Copenhagen.
Melissa Rothenberg '21
Major: Economics and Business
As a member of the softball team, the summer was the perfect time for Melissa to study abroad. In Copenhagen, she had the chance to take Behavioral Economics and conduct experiments inside and outside of the classroom, while studying with Brandeis faculty and students in the heart of Denmark's capital city.
READ MELISSA'S PROFILE