Program Overview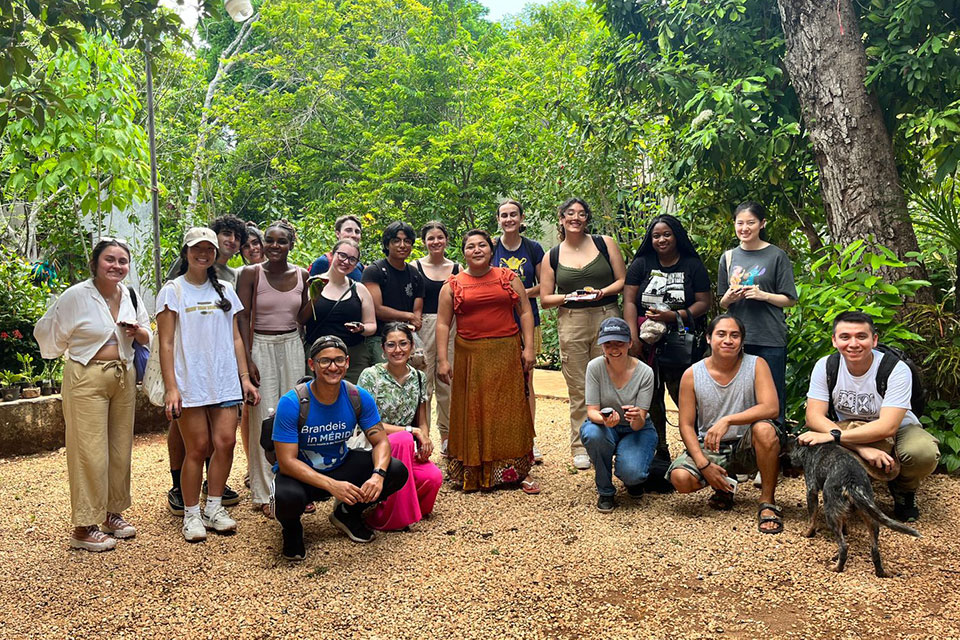 The Brandeis in Mérida program is an intensive academic experience that exposes students to contemporary issues in healthcare in the Yucatán Peninsula and throughout Latin America. Students will take two Brandeis courses in comparative healthcare systems and issues in public health with visits to local clinics and healthcare settings incorporated into the coursework for hands-on learning and experience. Students will also be immersed in the historic and modern culture of Mérida and the Yucatán Peninsula and will return home with a new perspective on the impact of public health issues and healthcare systems.
Program excursions supplement the academic components of the program by giving students exposure to contemporary healthcare issues and culture in Mérida. Students will travel throughout Mérida and several locations in the Yucatán Peninsula with the program; the program will also bring students to Havana, Cuba, a life-changing opportunity to meet local Cubans, learn about structures of healthcare systems on this island just 90 miles off the coast of Florida, and understand the ways in which all aspects of life are influenced the healthcare systems and structures built around us.
All students will live with a homestay family in Mérida, a unique and affordable way to immerse yourself in local Yucatecan culture. Three meals per day are included and will be eaten alongside your host family.
Some aspects of this program, including homestays and international excursions, are subject to change if necessary due to COVID-19.
Academic Partner
The program is a collaborative partnership between Brandeis University and the Institute for Study Abroad (IFSA), a non-profit study abroad provider founded in 1988 and now offering study abroad opportunities in 19 countries across the globe. The IFSA Mérida center has been operating since 2003 and its resident director, local staff, and faculty offer a wide range of semester-long opportunities in addition to this unique program partnership exclusively offered to Brandeis students.
Studying Abroad in Mérida, Mexico
Major: Health: Science, Society, and Policy (HSSP) with Anthropology and IGS minors
A student athlete passionate about visiting new places and learning through the eyes of others, Yahni participated on Brandeis in Mérida: Public Health in the Yucatán Peninsula in Summer 2022. Alongside a group of Brandeis students, Yahni lived and studied in both Mexico and Cuba, taking two Brandeis courses and living with a local homestay family.