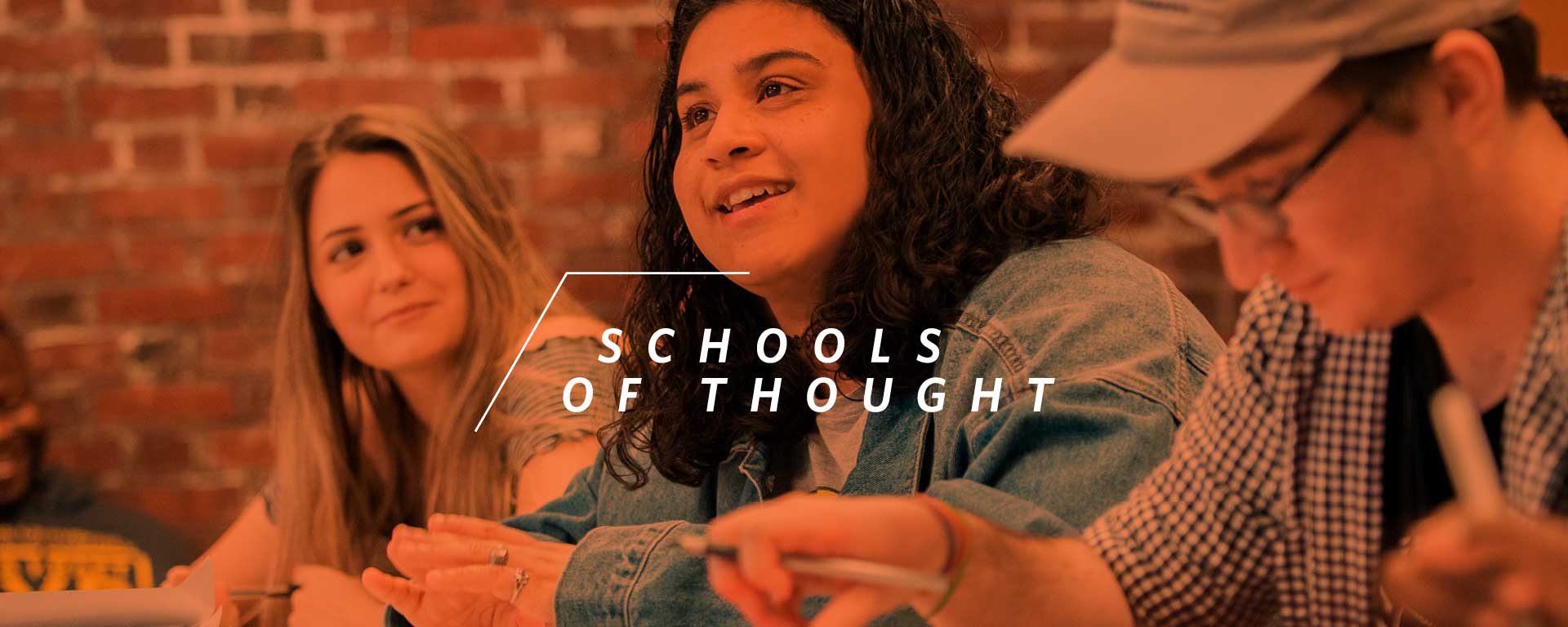 Schools of Thought
It's our core academic value: A liberal arts education is both broad and deep.
That's why the Brandeis Core exposes you to the approaches, perspectives, insights and methodologies of a variety of disciplines. You acquire specialized skills and knowledge in your major, and broad understanding by completing one course in each of the four divisions of the School of Arts and Sciences.
Learning Goals
Become acquainted with the diverse perspectives, insights and methodologies across the four schools in arts and sciences.
Gain an appreciation of the spectrum of human scholarship.
Become familiar with some examples of the objects of study and the ways of thinking characteristic of the four schools.
2023-24 Faculty Committee