September 2022 Newsletter
Don't miss out on the latest from the URCC! Join the mailing list
September 2022
Director's Message
Brandeis is full of surprises. Walking on campus one day, I sensed movement from the nearby woods. It was a deer, and this curious creature was also observing me. What have you unexpectedly observed on campus this semester?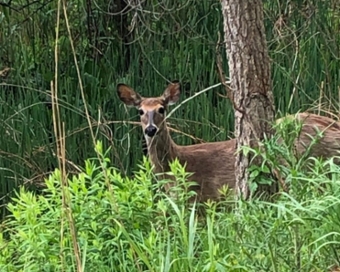 The Undergraduate Research and Creative Collaborations Office (URCC) was established in 2020 to support faculty-mentored undergraduate research and creative projects. The URCC has built an infrastructure to centralize information about undergraduate research and improve undergraduates' access to research opportunities, skills training, and presentation platforms.
In this newsletter, you can learn about our new projects and programs: a peer research mentors program, faculty research assistant program, undergraduate research training modules, and more.

Best wishes,
Margaret 
---
In This Newsletter:
New from the URCC!

Research Resources

Undergraduate Events
New from the URCC!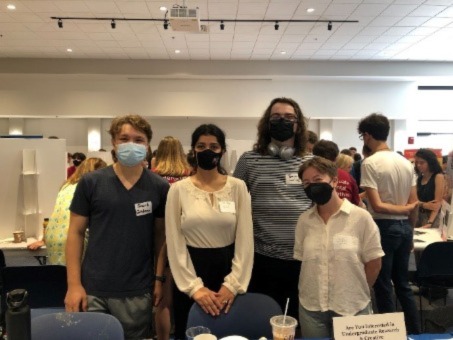 Undergraduate Peer Research Mentor Program
Are you an undergraduate who wants to learn how to get involved in a faculty-mentored research or creative project at Brandeis? Have you recently started or will soon begin work on a research or creative project?

Students interested in research can now join a URCC peer research mentoring group!
What is a peer research mentoring group? A peer research mentoring group is co-facilitated by several experienced undergraduate research mentors and supported by a graduate student pursuing a research PhD at Brandeis. This program is supported by a grant from the Davis Educational Foundation.

When do the groups meet? Groups will meet twice monthly for about an hour. Students indicate their availability in the interest form.
What topics are discussed? Topics may include how to define your interests, find a faculty mentor, develop a feasible research question, communicate effectively, set and align expectations, apply for funding, handle challenges, and present your project. By meeting with a small and supportive group of peers, students will have structured and consistent support during their individual research journeys.

How do I join a group? Complete the brief peer research mentoring group interest form as soon as possible. Apply by September 23 for priority consideration.
Commitment needed: 4-6 times for one hour each per semester. Students can join this Fall.

Who are the facilitators? Facilitators are experienced undergraduate researchers who want to share what they've learned with peers who are newer to research.
Research Assistant Positions for Students New to Research
The URCC is glad to announce that the William Randolph Hearst Foundation has awarded a 
grant to Brandeis
 that will support up to 8 paid research assistant positions for undergraduate students new to research. Students will work on faculty-mentored research in the Creative Arts, Humanities and Social Sciences. Students will apply to these positions in Workday. Position descriptions will also be posted to 
ForagerOne
 on the URCC website. Positions will be available this Fall. The Hearst URCC Faculty Undergraduate Research Assistants will also participate in a required URCC peer research mentoring group.
Undergraduate Research Training Modules in LATTE
Students can now self-enroll in the URCC Research Training course in LATTE. The course is a self-paced, non-credit option for students who want to increase their knowledge and understanding of undergraduate research practices, policies, and skills. The URCC thanks 
Elizabeth Santiago
, PhD, the project's Learning Designer for her role in developing and constructing the course. Development of the URCC Research Training Modules was supported by a grant from the Davis Educational Foundation.
Research Resources
Guidelines for Undergraduate Research Volunteers
In some cases, an undergraduate student may enter research on a volunteer basis for a limited period of time. Faculty,  research mentors, staff, and students are encouraged to review the 
Guidelines for Undergraduate Research Participation
. Ideally, a volunteer position will lead to a research project for course credit, a paid research assistant position, or a fellowship-supported project.  All faculty who intend on hosting a volunteer undergraduate research assistant, even for a short period of time, should request and receive approval from their department chair and then submit the volunteer 
registration form
.
September 30, 2022
 is the Fall deadline for several funding sources.  Returning undergraduates and their faculty mentors who are interested in applying for Fall funding can check the URCC 
Funding Opportunities
 page for details.
Undergraduate Events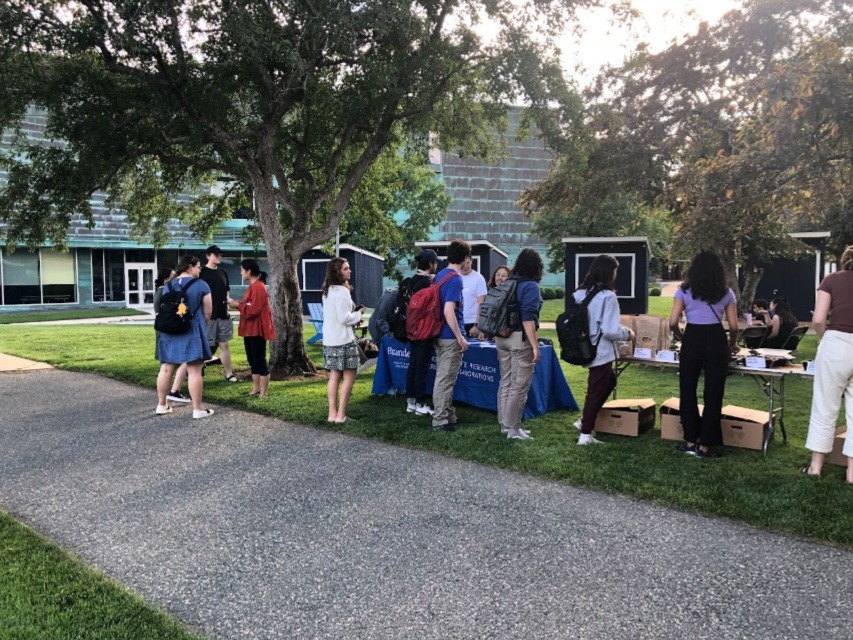 Summer 2022 Events
The URCC organized and hosted a summer dinner for summer undergraduate researchers on June 15, 2022. More than 50 students gathered for food and conversation in the Fellows Garden on the Brandeis Campus.
Other Summer 2022 events hosted by the URCC included a Researcher Flash Talks session during which students communicated their work in progress and an end-of-summer ice cream event. 
Many thanks to Yi He, PhD student in English who was the Summer 2022 Connected PhD Graduate Program Assistant for the URCC.

Congratulations to all of the students who participated in a research or creative project! 
And in case you missed it:
More Brandeis Opportunities
The Samuels Scholars Program is an innovative, 10-week cohort experience that introduces first and second-year undergraduate students to the many exciting pathways for community-engagement offered at Brandeis University and beyond. We invite applications from any first and second year students at Brandeis with an interest in community engagement. First-generation, low-income, and underrepresented students will be prioritized. Eligible students who are selected to be Samuels Scholars will receive a $1,000 honorarium. All applications are due September 19, 2022. If you have questions about  this opportunity, please write to <compact@brandeis.edu>
---
Undergraduate Transportation Fund (Previously Commuter Rail)
Redesigned in collaboration with the Brandeis Student Union and Campus Operations, the Hiatt Career Center administers this fund to provide students with upfront support for eligible travel during the school year. Funding is available beginning on the first day of classes through the last day of finals.

What's New:
Travel is no longer restricted to the commuter rail alone. Students may use whichever transportation method is best for their circumstances. Payments will be made up front as opposed to being reimbursed.

Eligible travel includes:
Trips for interviews, internships, jobs, or academic purposes (enrolling in classes or attending special lectures at another institution). Visiting libraries for specific research needs, visiting exhibitions or sites (historic or cultural) associated with a student's classes or field of study.

For-Credit Internship Transportation 
Apply for funding to support travel expenses while pursuing an internship for credit at Brandeis. Reimbursement is made possible by a generous gift to the Division of Arts & Sciences.

This program is intended to help reduce student costs, not to completely cover all expenses. Eligible expenses include: Uber/Lyft, Train/Commuter Rail, Bus, Mileage, Tolls and parking to and from your internship site.  
External Opportunities
The 2022 Diversification of our Research Scientists (D.O.O.R.S.) Scholarship & Mentorship Program is for undergraduates from underrepresented backgrounds majoring in a biotechnology-related field.
Scholarship Award recipients will receive a $5,000 award to use towards tuition fees, books, supplies, and equipment required for courses.
Scholarship Award recipients will be paired with Promega mentors and also attend mentorship sessions to learn and discuss their research, career path options, technical writing, and more.
To learn more and apply visit the D.O.O.R.S. Program webpage. Applications are due by September 30, 2022 and require a professor recommendation letter.

The Science Undergraduate Laboratory Internships (SULI) program encourages undergraduate students and recent graduates to pursue science, technology, engineering, and mathematics (STEM) careers by providing research experiences at the Department of Energy (DOE) laboratories. Selected students participate as interns appointed at one of 17 participating DOE laboratories/facilities. They perform research, under the guidance of laboratory staff scientists or engineers, on projects supporting the DOE mission.  https://science.osti.gov/wdts/suli