Brandeis University Admissions
What's it like to start college in January? How will you get involved and make new friends? See how some current students started their Brandeis careers as Midyears. 
---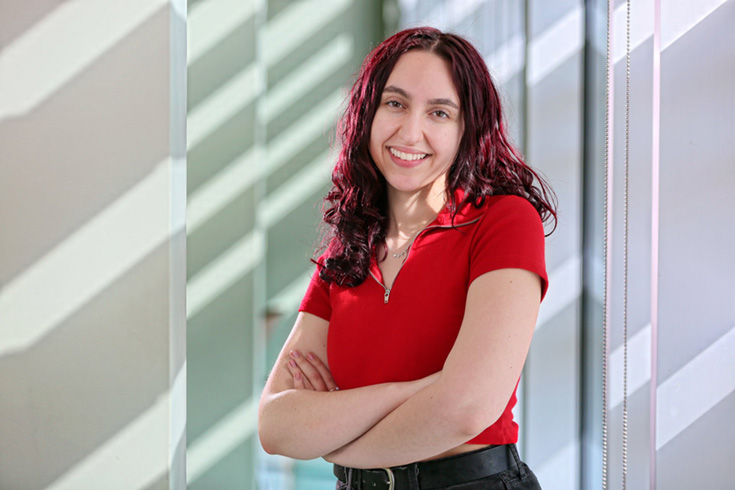 Esther D. '23
she/her | Hometown: Northampton, MA | Majors: Sociology and Film, Television and Interactive Media | Minors: Theater, Social Justice and Social Policy, and Women's, Gender, and Sexuality Studies
What did you do in your fall semester?
During my fall semester, I took two community college classes (that I transferred to Brandeis for credit!), worked two jobs, and was involved in a community theater production. I definitely learned time management and saved a lot of money during my fall semester, which I am very grateful for. 
How did you get involved at the start of your first semester at Brandeis? 
I went to the involvement fair and signed up for every single club that I thought I could possibly want to be involved in! I also did research about other clubs that I may have missed at the involvement fair and contacted them, either through email or social media, to make sure I was well informed about what they were doing. 
---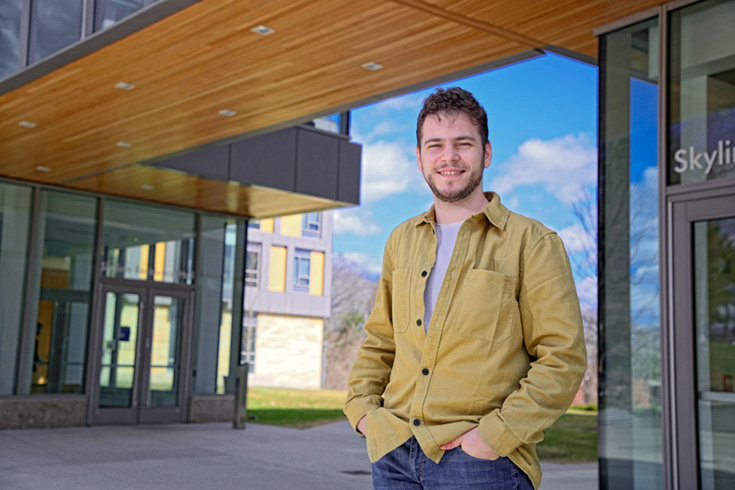 Rafi L. '24
he/him | Hometown: Istanbul, Turkey | Majors: Film, Television and Interactive Media and Psychology
What do you love about Brandeis?
I like the people. Everyone I meet has different areas of interest and that is a great opportunity if you are a curious person like me. I love listening to people talk about what they are interested in, and Brandeis is a great place to do that with its incredibly diverse community.
What did you do in your fall semester? 
I spent my fall semester in Istanbul, Turkey, doing an internship in a YouTube studio and tutoring middle schoolers in English. I was doing my internship in the mornings and usually visited two of my students every day during the afternoon. It was a busy schedule, and I had to travel all around Istanbul. It felt weird living this life, while all my friends were home doing online school, but it definitely helped me take a peek at the "real world" experience that will start after college. It was certainly a change of pace after my schedule in high school, and I'm glad I did it.
---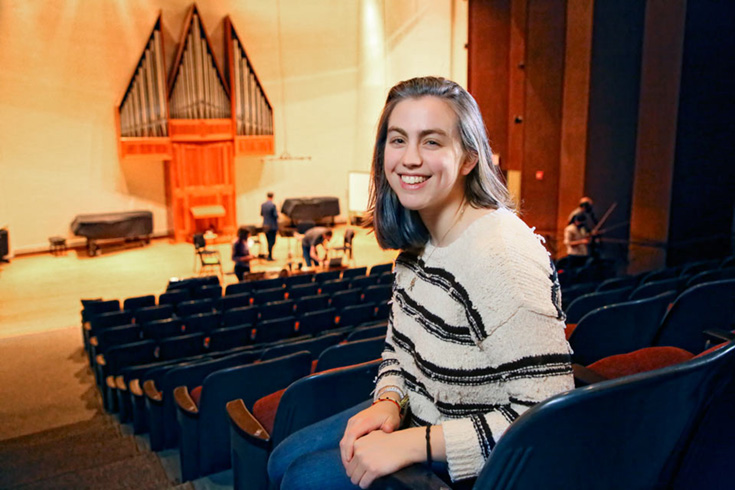 Liana P. '23
she/her | Hometown: Needham, MA | Majors: Music (vocal performance) | Minors: Italian studies and Medieval & Renaissance studies
What did you first think when you were offered a spot in the midyear class?
I distinctly remember going to the midyear info session in April 2019 on Admitted Students Day. I was apprehensive at first, considering I wouldn't necessarily have the opportunity to find my place or my people in the Brandeis community until the spring semester. However, I already knew at that point that Brandeis was the school for me, and I knew I wanted to start school right away. I realized that taking advantage of the opportunity to study abroad in Florence, Italy, was going to allow me to grow as a person and a student more than a "normal" first semester at college would. I wanted to do something brand new and out of my comfort zone, and this was the perfect opportunity.
What advice would you give future midyears?
Instead of thinking that you have to get involved with everything you want to do super quickly, do your best to pace yourself. Overwhelming yourself in your first semester is not a helpful or healthy way to start college. Overbooking only makes all of those things harder. And, importantly, Brandeis' opportunities aren't going anywhere! They'll be there whenever you want to and feel ready to jump in.
---
Alyssa A. '24
she/her | Hometown: Belmont, MA | Major: Education Studies | Minors: Legal Studies and Theater
What did you first think when you were offered a spot in the midyear class? 
At first, I was a bit uncertain about what it was. But I liked the idea that I could do something meaningful with my first semester that was tied to what I wanted to study. The experiences I had during the fall enriched my learning once I got to Brandeis because I had the hands-on experience that some of my peers did not. I also really liked the idea of joining the Brandeis community with a smaller group of students who were all motivated and excited to get involved with the Brandeis community.
What did you do in your fall semester? How was your experience meaningful?
I worked as an after-school teacher in a preschool classroom. This opportunity allowed me to work in the greater Waltham community and use this experience when thinking about my classes and major at Brandeis. It allowed me to see the impact of some of the topics we study in classes in practice and the importance of what I am studying. My midyear fall semester allowed me to have a more well-rounded educational experience, as well as allowed me to grow personally.
---