Housing Options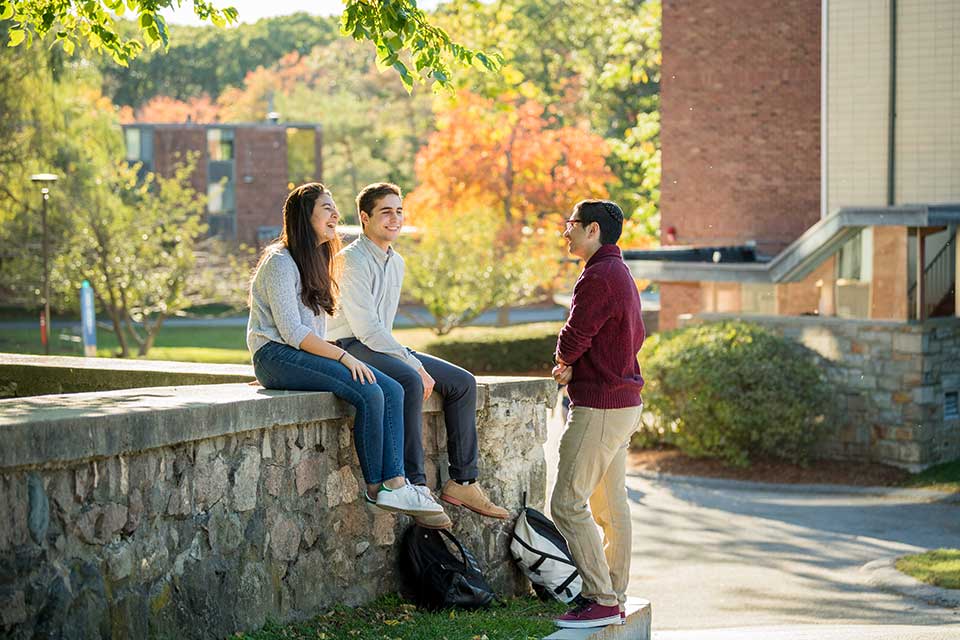 There are a variety of comfortable and enjoyable on-campus housing options at Brandeis. See a list of all residence halls.
First-Year Students
First-year students primarily live in Massell and North quads, both of which are traditional corridor-style hall living arrangements containing single, double and triple rooms. Midyear students live in various buildings, but in proximity to other midyear students.
Sophomore Year Students
Sophomores primarily live in Skyline, East, Rosenthal, the Village or 567 South Street. East and Rosenthal are composed of single and double rooms. East is a traditional corridor-style hall and Rosenthal contains suites of eight people. Select rooms in the Village are available for sophomores as well. 567 South Street offers two-bedroom and efficiency-style apartments. All apartments have a kitchen area and private bathroom.
111/110 and 112/150 Charles River Apartments will also be made available for sophomore students during room selection. 
Junior and Senior Year Students
Juniors and seniors primarily live in Ziv, Charles River Apartments, Ridgewood, Skyline or the Village; the Foster Mods are exclusively for students who are 21+ as of Sept. 1. There are select floors in Skyline available for juniors and seniors. The Charles River Apartments, Ridgewood and Foster Mods offer a variety of apartment housing options with kitchens. Some apartments have a living room while others do not. Ziv offers six-person suites with singles. The Village offers singles and doubles in a cluster hall-style arrangement. Study abroad students live in the Village and Ziv during the fall semester. Juniors and seniors are able to select from spaces in 113/164 and 114/178 Charles River Apartments; spaces in the other two Charles River buildings will be held for sophomores. 
Although no two areas at Brandeis are the same, there are common features in each location. Please explore the different locations and see how each area is unique. Common features in each area are described below.
Staffing
Community Advisors (CAs) are student staff in the residence halls. Each CA is responsible for a floor or area within the residence hall where the CA lives. They provide community programming, resources and support for students in their area. CAs engage residents in establishing active living/learning environments where each individual is invested in promoting the success and safety of all members of the community.  
An Area Coordinator (AC) is a professional staff member with an advanced degree in higher education administration, counseling or a related field who also lives in the area. An AC's responsibilities include supervising the CAs, addressing conflict and conduct concerns and rotating on-call responsibilities. Each AC holds weekly office hours to meet with students and is available by appointment. Some areas also have an assistant area coordinator (AAC), a part-time graduate-level staff member who assists an AC with all tasks related to their particular area.
The goal of all Community Living staff members is to build community within the residential areas on-campus.
Rooms
Rooms are singles, doubles, natural triples or lofted triples. Residence halls are either traditional corridor-style, suite-style or apartment-style. Rooms on traditional-style halls open up onto a hallway and have communal bathroom facilities. Suite-style rooms share a common living area and have private bathrooms for the suite. Apartment-style rooms share a kitchen and private bathrooms. Some apartment spaces share a common living area, too. Students are responsible for cleaning common areas in suites and apartments, including bathrooms, kitchens and living areas. Students in suites and apartments must also provide their own paper products.
Features

Wireless internet is available in all residence halls. Cable TV is available in all areas via Xfinity on Campus wireless streaming IP television. Each bedroom is furnished with an extra-long twin bed, desk, desk chair and dresser for each student, along with closet or wardrobe space. There are laundry facilities in each residential area.
Residence hall phone information.