Skyline
Brandeis' state-of-the-art residence hall gets its name from the panorama of Boston and surrounding communities visible from many of the building's windows. The building encompasses an impressive array of features meant to accommodate student housing, academic work and social interaction across four fully accessible floors.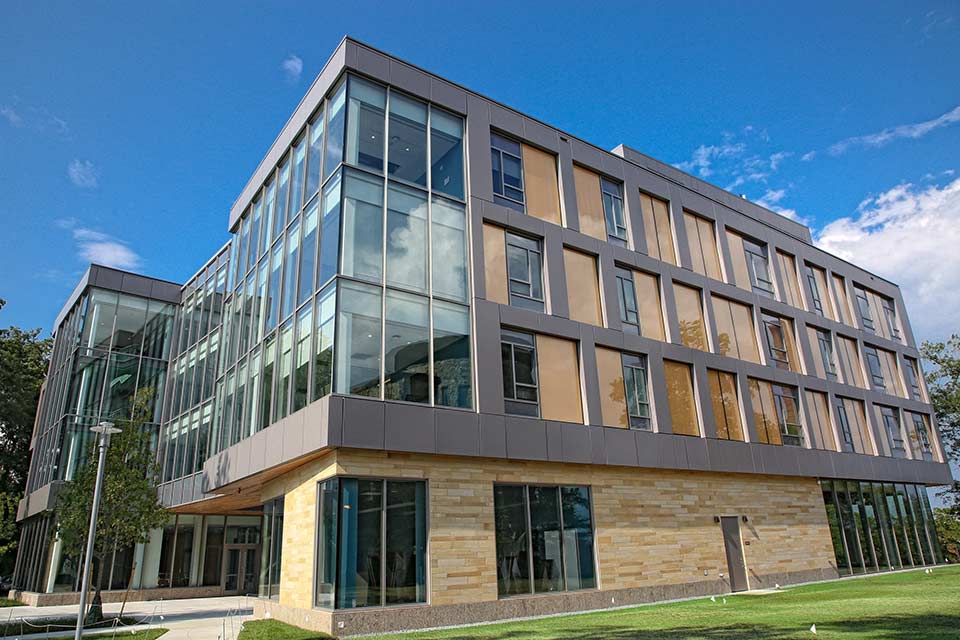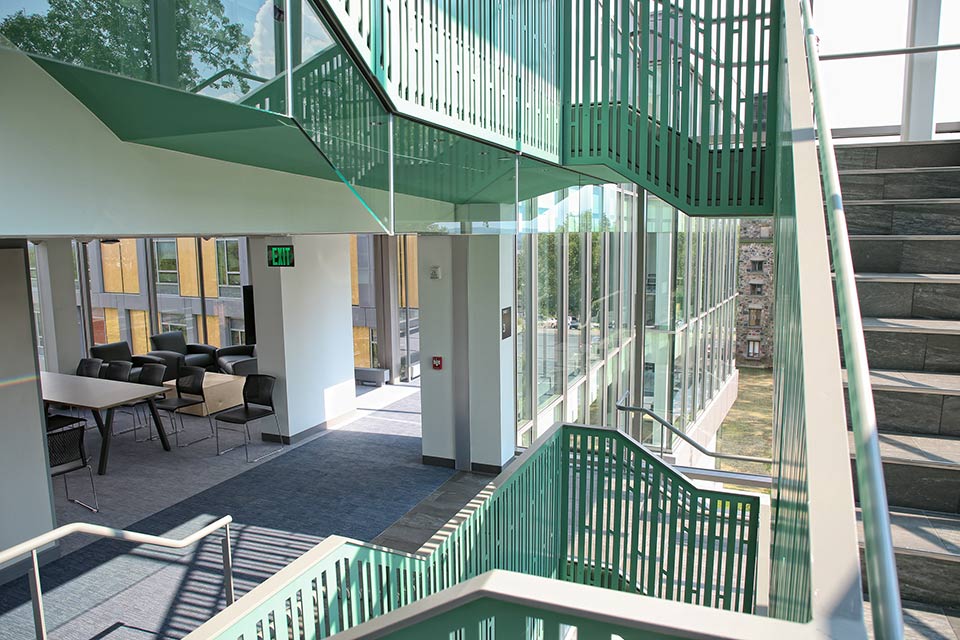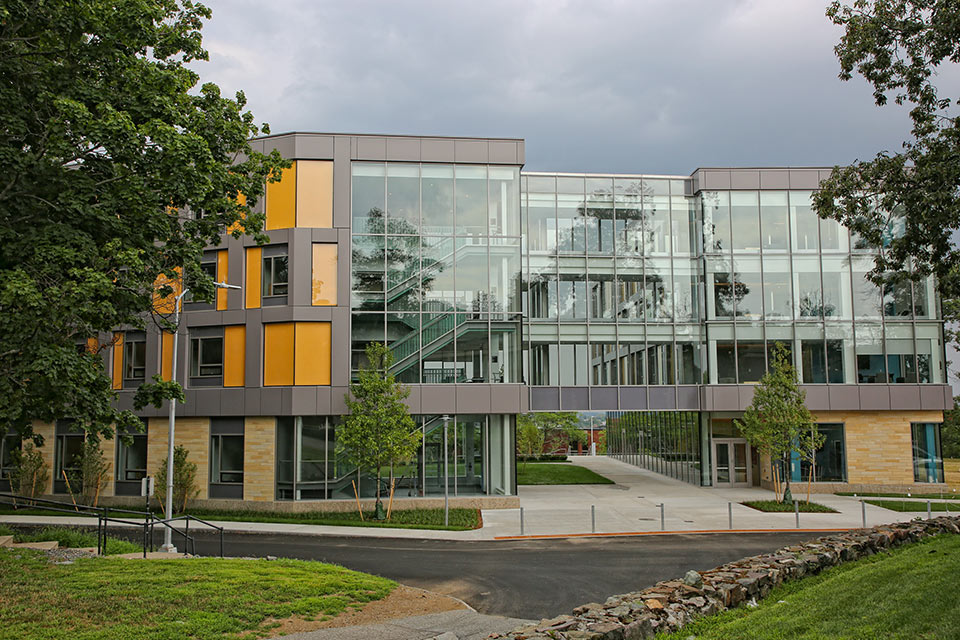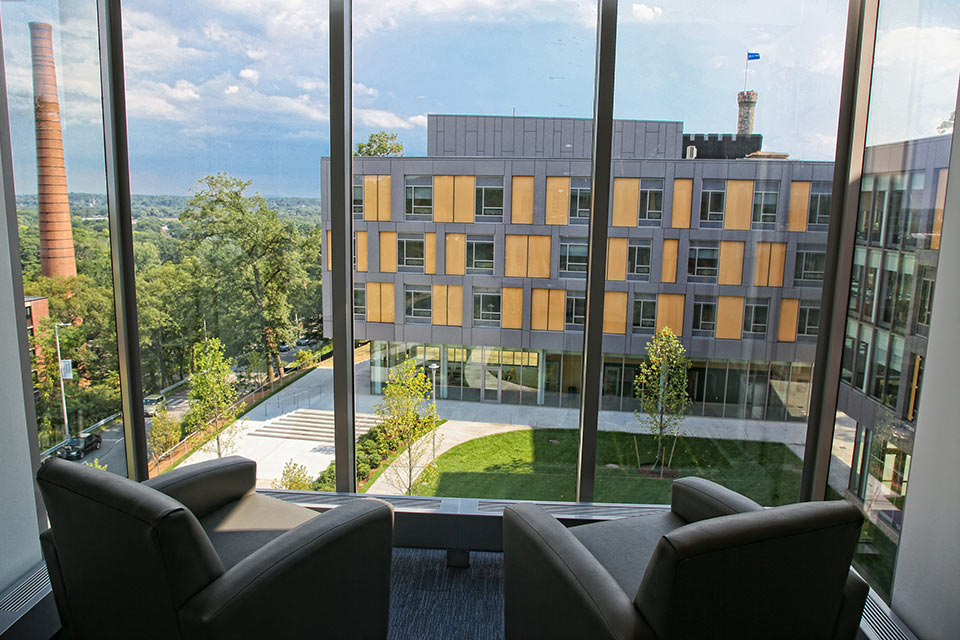 Staffing
Skyline has four community advisors (CAs) who engage residents in establishing active living and learning environments where each individual is invested in promoting the success and safety of all members of the community. The CAs create and execute programs, address student concerns and support the community when issues arise.
East and Skyline have one area coordinator (AC), a live-in full-time professional staff member with an advanced degree, and one assistant area coordinator (AAC), a graduate student staff member pursuing an advanced degree. The AC and AAC supervise the CAs, manage the residence halls and hold regular office hours in the community office.
Rooms
Skyline contains a mix of single and double rooms for 164 students. All rooms within Skyline are gender neutral.
Skyline contains both single-sex and mixed-gender rooms. The halls are traditional style, consisting of single and double rooms. The singles range from 120 to 140 square feet, and the doubles are approximately 200 square feet.
Floor plans: Levels 1–4 (pdf)
Features
Skyline features a large campus common space, which includes a 100-person capacity function room, a kitchen area within the commons, as well as a full A/V system with projector and sound. It also features a multi-purpose room with its own A/V equipment. Both spaces are capable of supporting performances, meetings and lectures.
The building also has study spaces, including three dedicated study rooms fitting up to 10 students each, plus three individual reading nooks throughout the building. Additional social spaces include common area lounges on each floor and an outdoor courtyard/quad.