Campus Resources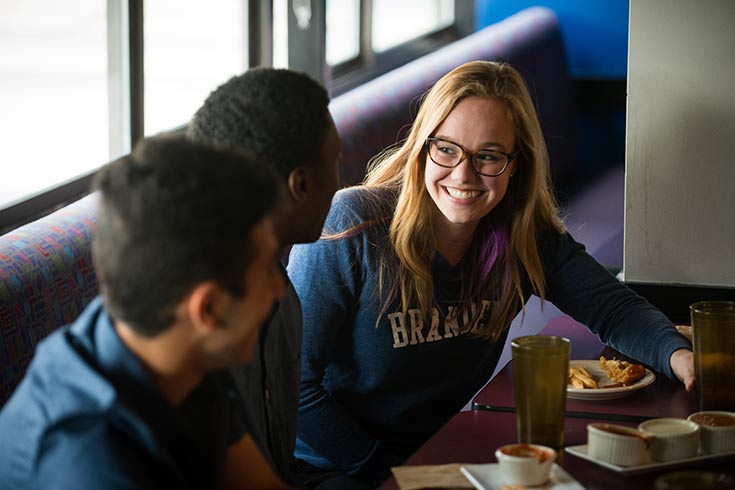 For questions about dining hall hours, what's on the menu, what's coming up.
For questions about meal plans, WhoCash and ID's.
If something is broken or not working correctly in your room or your community, let Facilities know so the problem can be addressed.
Approved by Brandeis as a safe unit to use in residence halls, MicroFridge (combination refrigerator, freezer and microwave oven) is the perfect way to have easy access to food, drink and meal preparation right in your room. There is even an outlet to charge your phone or laptop as well as USB ports! MicroFridge is a service of the Department of Community Living.
Storage Squad provides affordable pick-up and delivery, storage and shipping services to over 3,500 students in the Greater Boston area each summer. Services includes free pickup, delivery and packing supplies, as well as the lowest storage prices in the country! Storage Squad is the only officially approved storage vendor at Brandeis. All other companies must be accompanied by the resident at all times, including load-in and load-out. Storage Squad does NOT require any escorts. Storage Squad is a service of the Department of Community Living.
CSC Service Works, formerly MacGray, services all of our laundry facilities on campus.
All on-campus students have access to the Xfinity Stream app included with campus housing. Stream live TV on all your devices and get 20 hours of DVR storage with on-the-go access so you can watch even when you're offline!