About the CA Program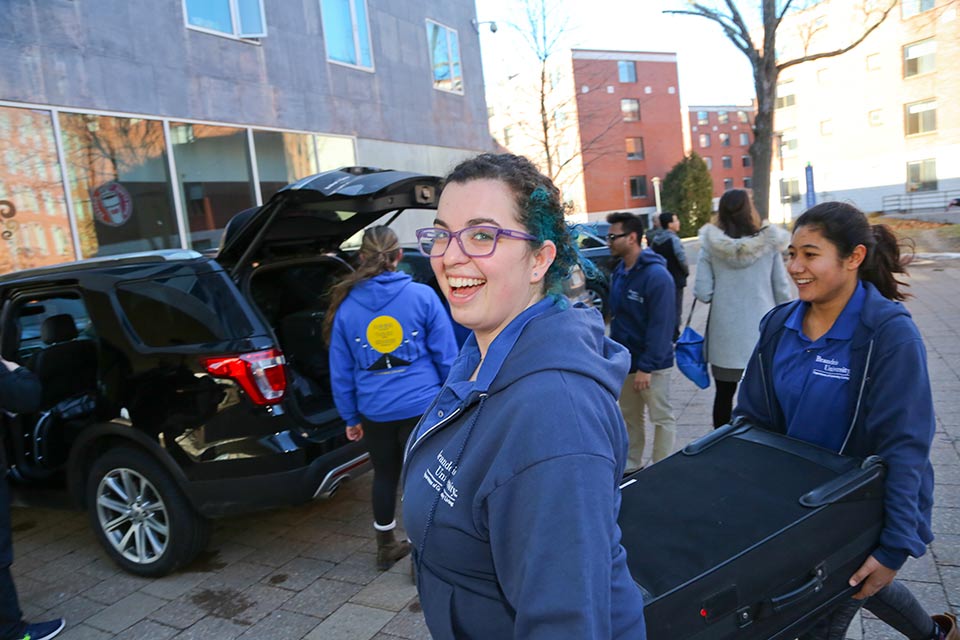 Who are CAs?
Community Advisors (CAs) are student staff members who support the growth of intentional communities in our residence halls. CAs are peer advisors, relationship builders, residential programmers, community standards enforcers, supporters of Brandeis' academic mission, and valued members of the Community Living administrative team. Currently, 77 CAs work to support students and build opportunities for connection and community in Brandeis' residence halls.
Our Model
Our current programming model, the DCL Scales of Programming, is a new feature built into the CA Program that is a point of pride in our office. CAs develop active and passive programs each month in dimensions ranging from emotional to environmental as a means of providing social and educational opportunities outside of the classroom that can connect back to students' academic lives at Brandeis. In addition, CAs develop area-wide programming initiatives in each of our residential spaces in their staff teams. 
Spring 2019 Opportunity
Students now have two opportunities to apply for the Community Advisor position. In addition to the typical selection process for following academic year, we now offer the chance to apply for a limited number of Spring 2019 beginning in mid-October. Ideal candidates are Brandeis undergraduate students who have lived on campus for at least a year prior to applying, are in good academic and judicial standing, and who are looking for an exciting, challenging student leadership opportunity within Brandeis' residential communities.
Learn more about the selection process on the CA Recruitment & Selection page.
Nominate a CA
Each October, we begin the process of looking for talented, creative, thoughtful and interpersonally strong Brandeis students to become Community Advisors! More information on the CA role can be found on the CA Selection page. Please consider nominating a CA today!

DCL Events Calendar