Ridgewood
Ridgewood is an apartment-style housing option for juniors and seniors. Ridgewood, which opened in 2009, accommodates approximately 180 students.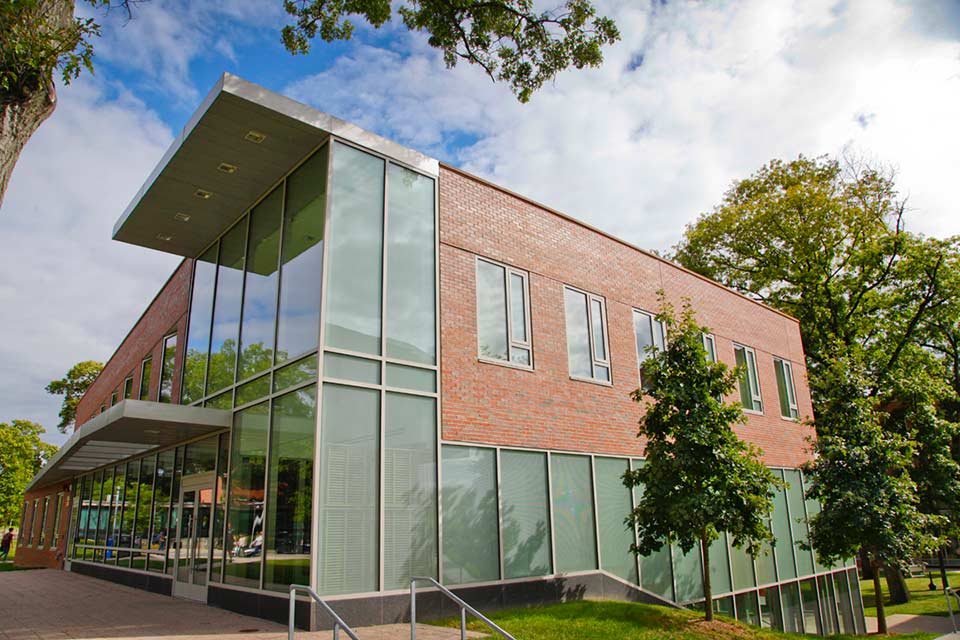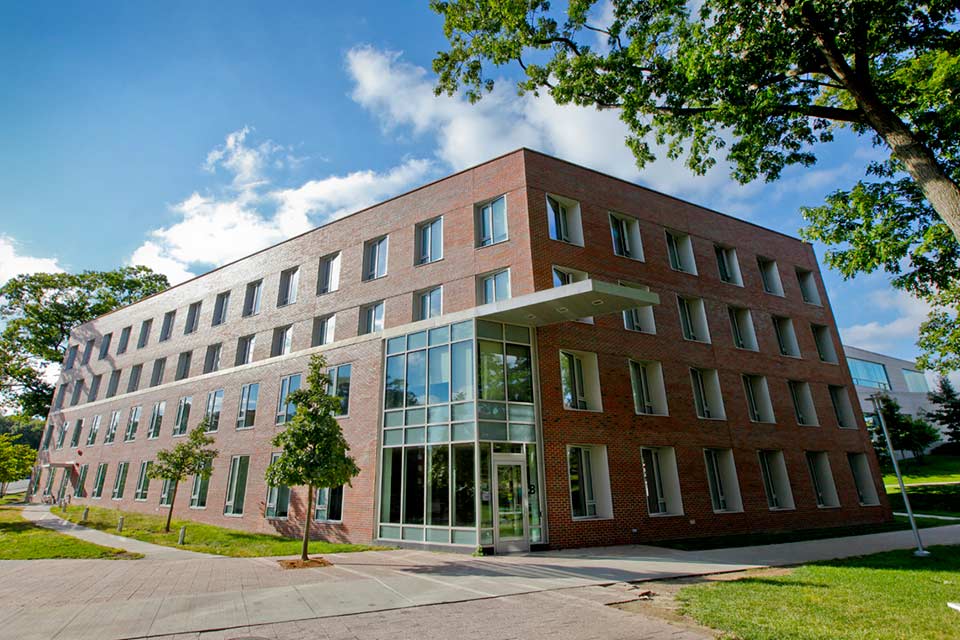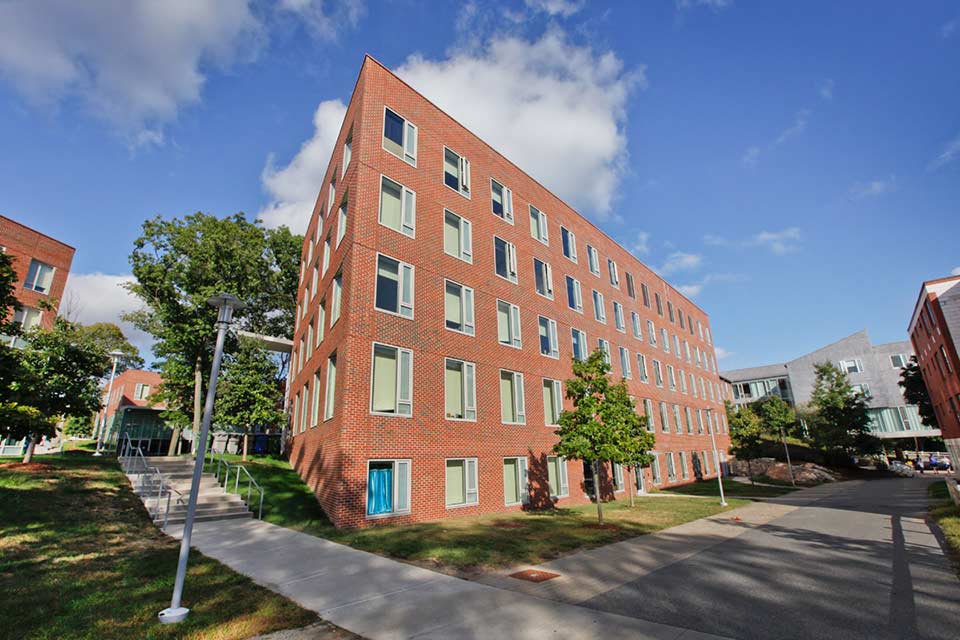 Staffing
Ridgewood has three Community Advisors (CAs) who engage residents in establishing active living and learning environments where each individual is invested in promoting the success and safety of all members of the community. The CAs create and execute programs, address student concerns and support the community when issues arise.
Ridgewood shares an Area Coordinator (AC), a live-in full-time professional staff member with Ziv, 567 South Street, and Village. The AC supervises the CAs, manages the residence halls, and holds regular office hours in the Community Living office.
Rooms
Ridgewood is comprised of primarily four-person apartments, with a few six-person apartments located in Ridgewood B. All bedrooms in Ridgewood are single person, and all apartments are gender neutral. Each apartment has a private bathroom, kitchen and common area. Kitchens are equipped with a stove, oven, dishwasher, full-sized refrigerator and microwave. Common areas are equipped with bar stools for the kitchen island, two chairs and one love seat. Six-person apartments have two additional chairs.
Floor plans: Ridgewood A, Ridgewood B, Ridgewood C (pdfs)
Features
Located on the bottom floor of Ridgewood A is Ridgewood Commons, a large open space with a kitchen,  large-screen TV and a hard-wired audio-visual system. Ridgewood Commons has a number of seating options open to anybody using the lounge, as well as additional seating provided to those who reserve the space. Each Ridgewood building is equipped with a central air-conditioning system.
Ridgewood Commons is available for reservation by registered student groups.