Ziv Quad
Located on the southern ridge of campus, Ziv Quad is home to many students from our junior and senior classes. Named for Gladys and Sy Ziv, the quad has four buildings — 127, 128, 129 (Mazer Hall) and 130. Ziv residents live in six-person suites. Each air-conditioned suite has six single bedrooms, a spacious common area and two private bathrooms.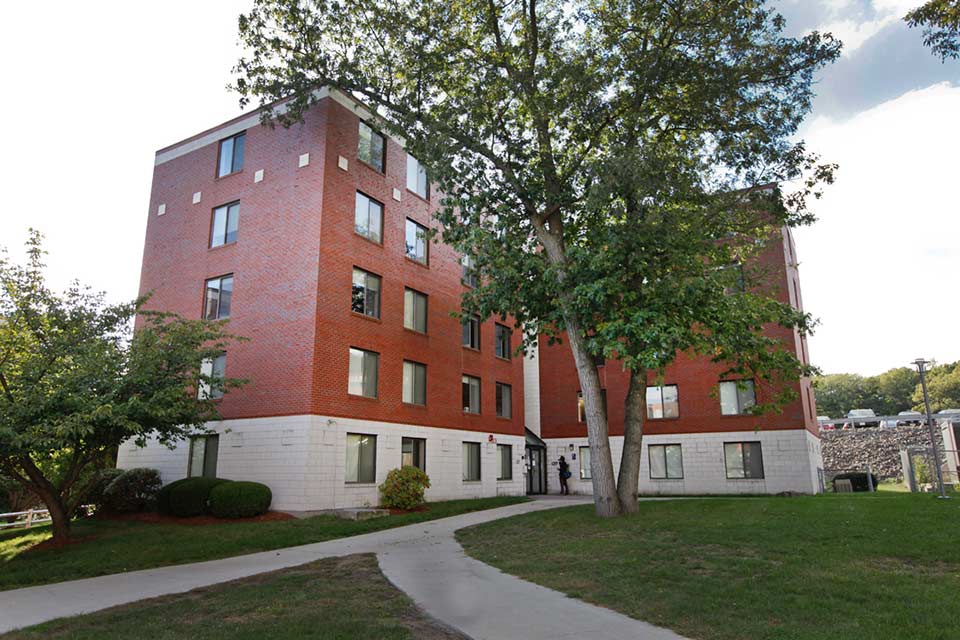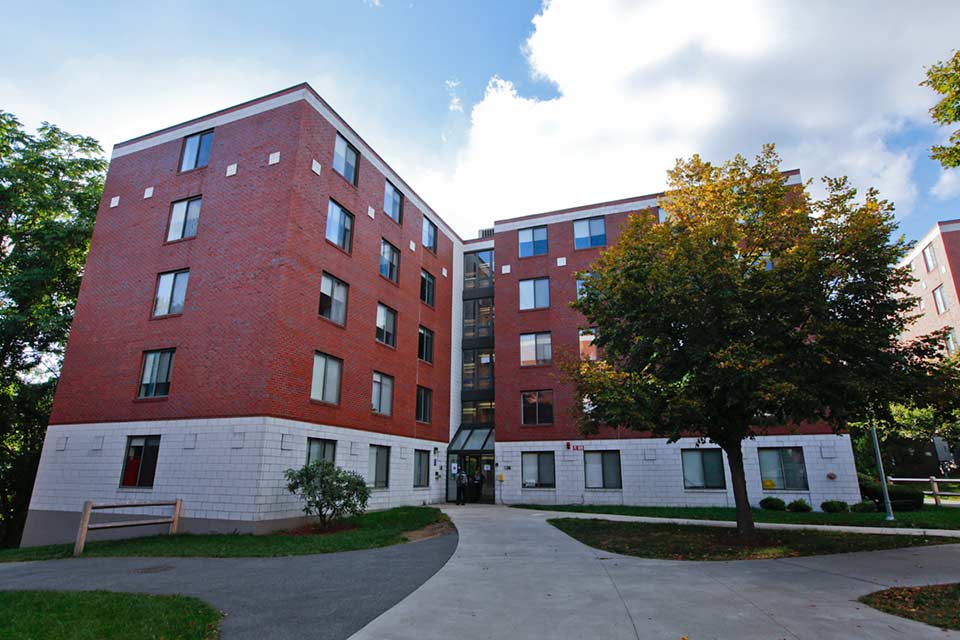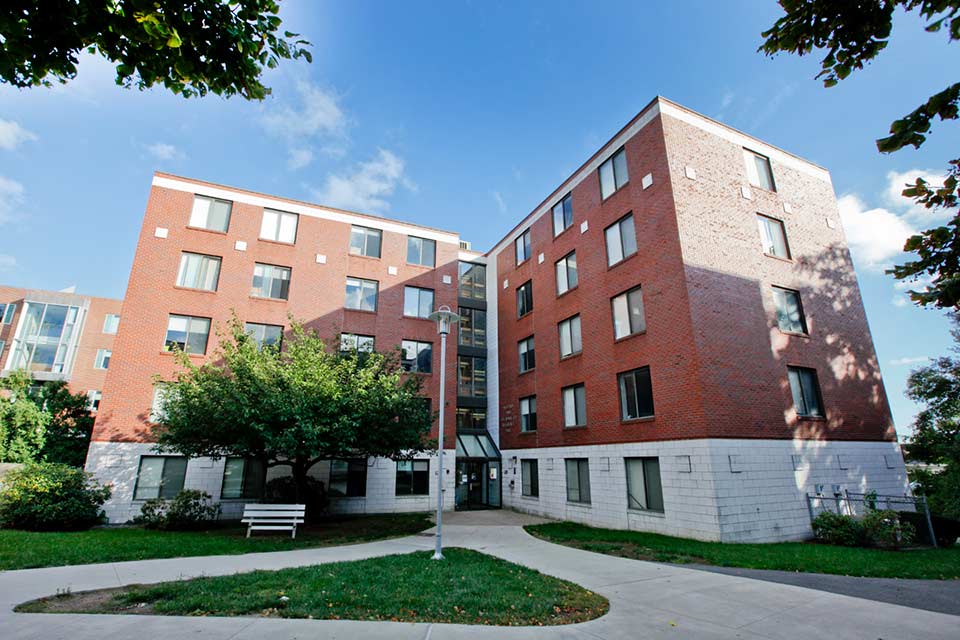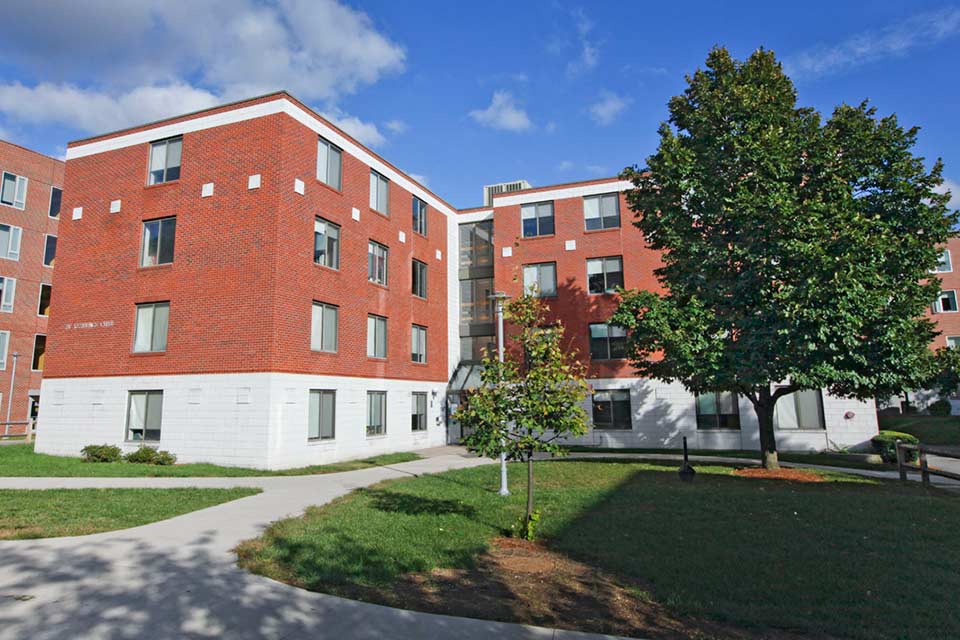 Staffing
Ziv has four Community Advisors (CAs) who engage residents in establishing active living and learning environments where each individual is invested in promoting the success and safety of all members of the community. The CAs create and execute programs, address student concerns and support the community when issues arise.
Ziv shares an Area Coordinator (AC), a live-in full-time professional staff member with Ridgewood, 567 South Street, and Village. The AC supervises the CAs, manages the residence halls and holds regular office hours in the Community Living office.
Rooms
Ziv is comprised of six-person suites, each containing six single bedrooms, two bathrooms and a common space. Individual bedrooms range in size from approximately 80 to 100 square feet, and each common room provides approximately 500 square feet of shared space. Students are responsible for cleaning their own bathrooms and common spaces within their suites.
Features
Ziv is equipped with central air conditioning, laundry facilities in each building, and a central elevator in each of the four buildings.