North Quad
North Quad, originally named Leon Court, is comprised of four buildings surrounding a tranquil courtyard — Scheffres, Gordon, Reitman and Cable.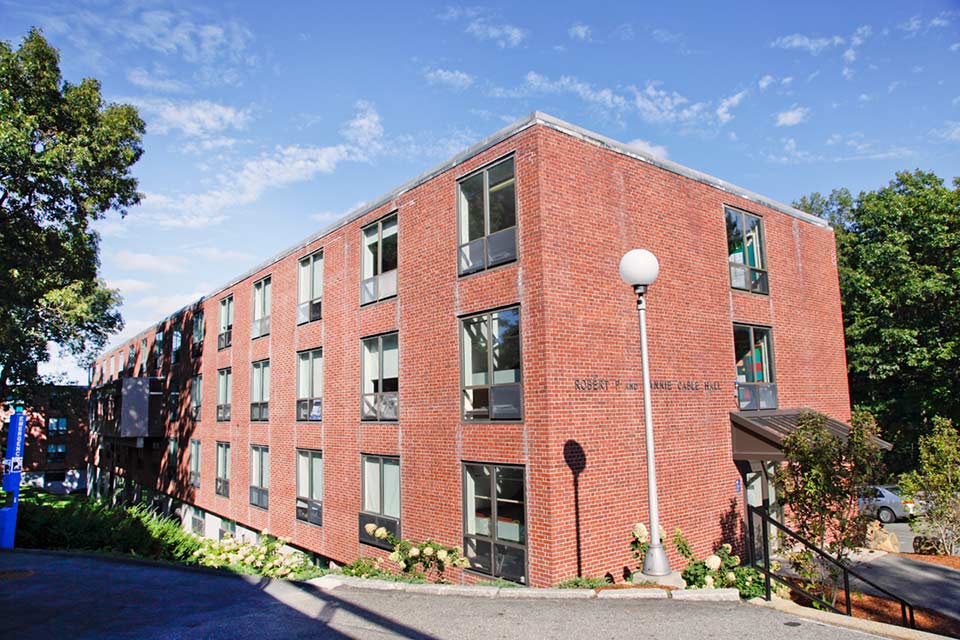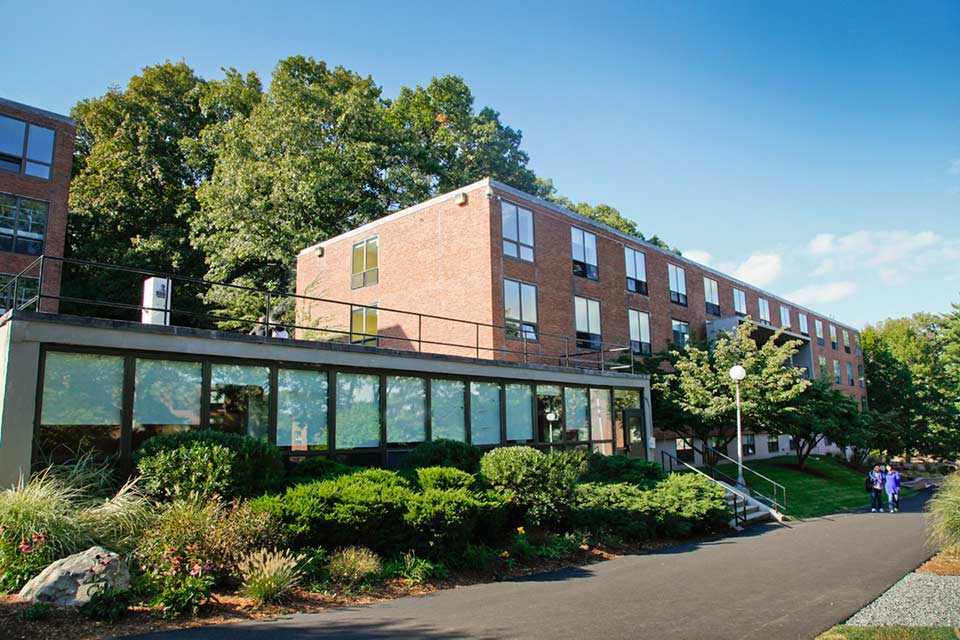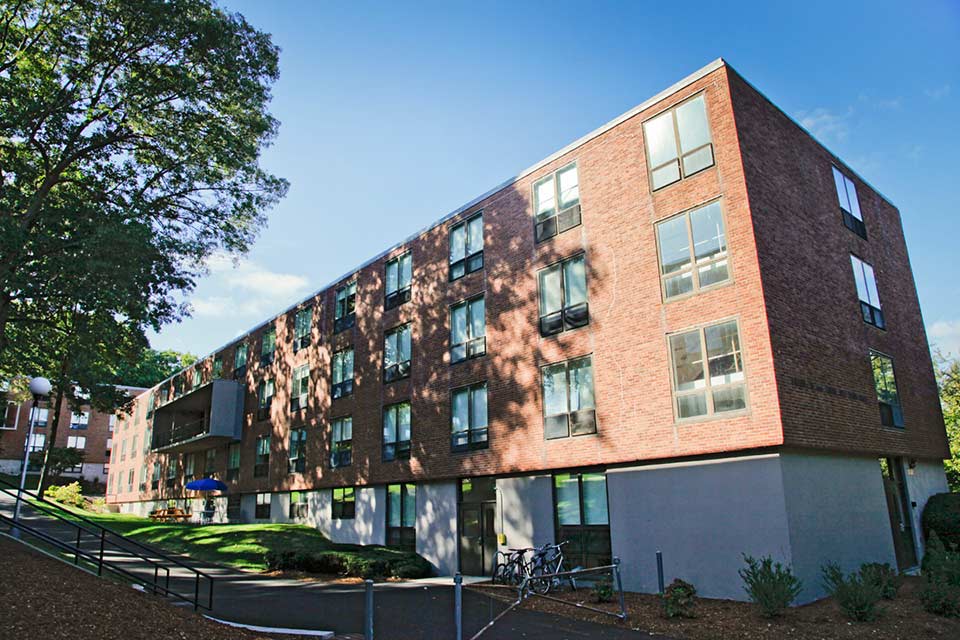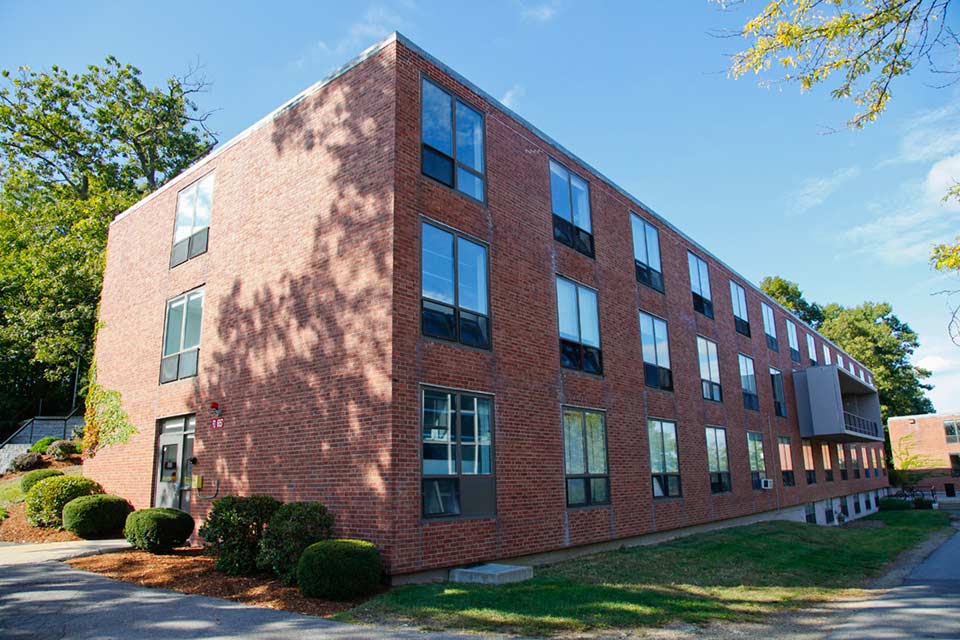 Students living in North enjoy traditional-style residence hall living on single-sex and mixed-gender floors. North Quad sits at the top of campus next to the Rabb Academic Quad, which houses most humanities classes, and the Kutz Hall administrative building, where students can find the University Registrar, Campus Card Office and International Students and Scholars Office, among others.
North is just steps from the Usdan Student Center, home to Brandeis Hospitality, Hillel, a convenience store, the campus mailroom, the Chaplaincy, Academic Services, Hiatt Career Center and the Department of Community Living.
Staffing
North Quad has 13 Community Advisors (CAs) who engage residents in establishing active living and learning environments where each individual is invested in promoting the success and safety of all members of the community. The CAs create and execute programs, address student concerns and support the community when issues arise.
North has an Area Coordinator (AC), a live-in full-time professional staff member, who supervises the CAs, manages the residence halls and holds regular office hours in the Community Living office.
Rooms
North has both single-gender and mixed-gender halls. Rooms in North are all single gender and can be singles, doubles, natural triples or lofted triples. All rooms open into a main hallway shared by other students. Single-room sizes range from approximately 130 to 160 square feet. Single rooms vary in size. On average, doubles and lofted triples are 180 square feet and natural triples are 288 square feet.
Features
Polaris Lounge, located between Scheffres Hall and Gordon Hall, is open 24 hours a day. The space has couches, a large-screen TV, pool table and a kitchen. There is an additional community kitchen located in the second-floor Cable lounge. Laundry facilities are located in the ground floors of Reitman and Cable halls, and a cardio room is located in the basement of Gordon Hall.
Polaris Lounge is available for reservation by registered student groups.