The Village
The Village houses 220 students in single and double occupancy rooms. The Village is broken down into three houses: A, B and C. For the full academic year, sophomores live in Village A. In the fall, juniors planning to study abroad live in B and C, with some of our mid-year students taking their places in the spring semester.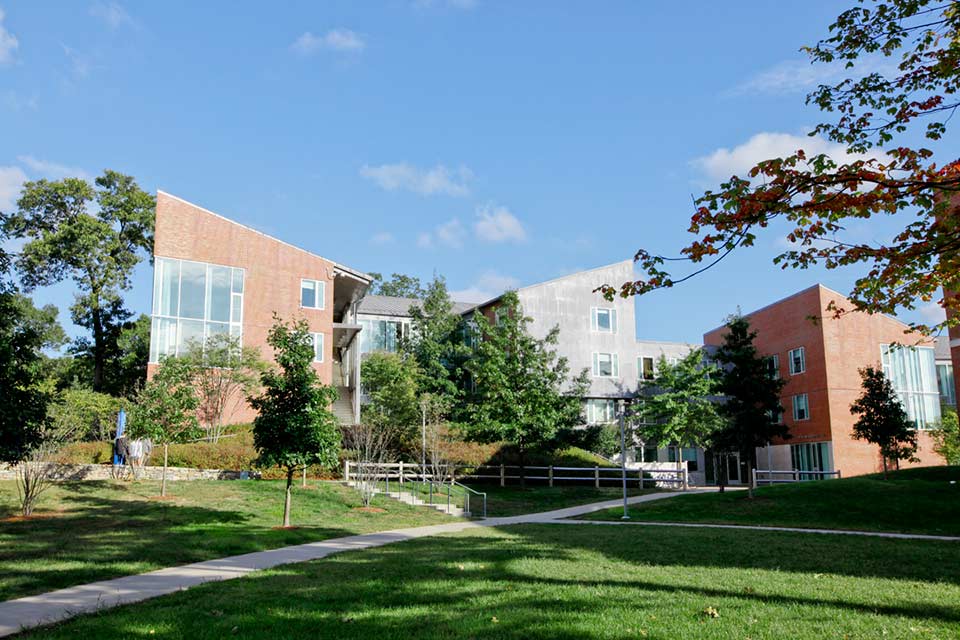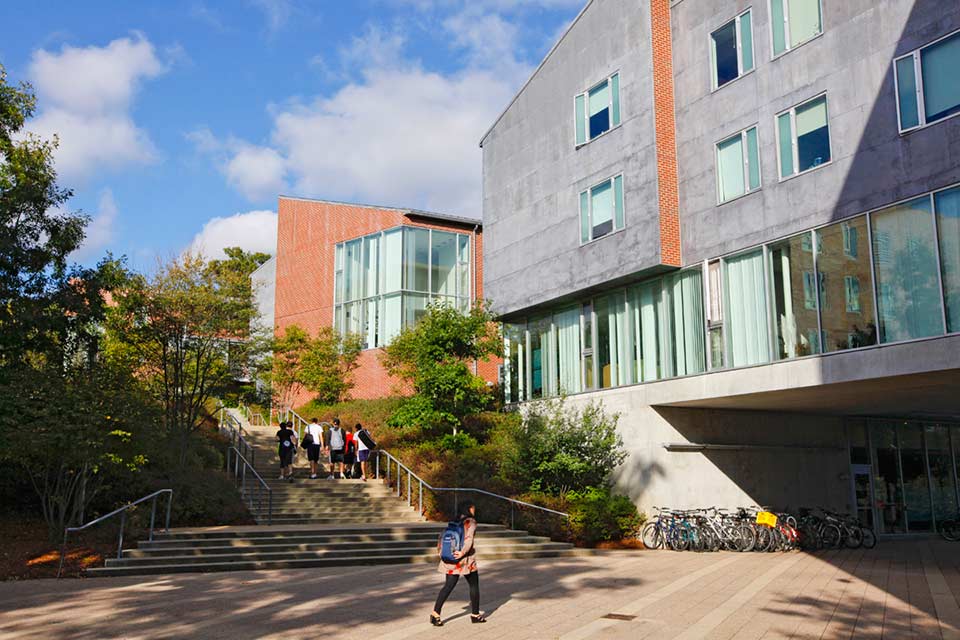 Staffing
The Village has eight Community Advisors (CAs) who engage resident in establishing active living and learning environments where each individual is invested in promoting the success and safety of all members of the community. The CAs create and execute programs, address student concerns, and support the community when issues arise.
The Village shares an Area Coordinator (AC), a live-in full time professional staff member with an advanced degree, with 567 South Street. The AC supervises the CAs, manages the residence halls, and holds regular office hours in the community office.
Rooms
The Village is a traditional style residence hall with single and double occupancy rooms.  All rooms within the Village are gender neutral.  Single rooms in the Village range from approximately 110 to 130 square feet, and double rooms range from approximately 145 to 180 square feet.
Floor plans: Village A, B, and C
Features
The Village has numerous open concept lounge spaces on each floor, and the entire building is equipped with central air conditioning. Laundry facilities are located on the first floor of Village A House, near the multipurpose dance studio. A 24-hour cardio gym is available to all residential students with an ID, and is attached to Village B House. There is also the Village Living room at the foot of C House. It can be accessed with an ID. An elevator is located in Village A House, near the community office.
The Village Multipurpose Room and Village Seminar Room, Village TV Room, and the Village Living Room are available for reservation by registered student groups.