Brandeis University Admissions
Students Exploring and Embracing Diversity (SEED)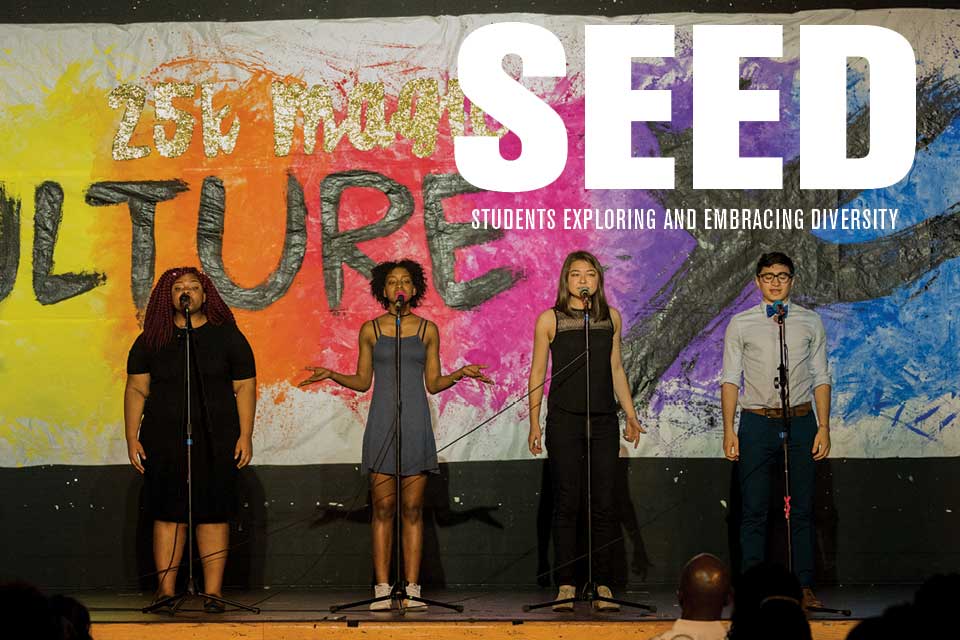 Founded on the principles of pluralism and inclusion, Brandeis University is a place where exceptional young minds from diverse backgrounds come together to form a unique and vibrant campus community. Our annual Students Exploring and Embracing Diversity (SEED) program celebrates multiculturalism and social justice at our dynamic university.  
Stay tuned! Information about SEED for Fall 2023 will be available in Summer 2023. 
SEED attendees will stay on campus in residence halls with student hosts as a part of the SEED program. Full travel scholarships are provided to cover the cost of transportation to and from Brandeis, and all meals are provided. 
The SEED program is made possible by a generous grant from the Louis D. Brandeis Legacy Fund for Social Justice.
Why attend SEED?
Meet distinguished faculty and current Brandeis student leaders 
Develop a comprehensive understanding of the college admissions process
Attend an evaluative admissions interview to support your application to Brandeis
Engage in cross-cultural, intersectional dialogue
Explore campus and our hometown of Waltham
Eligibility
You must be a rising high school senior and currently reside in the United States to be eligible to attend SEED.  Preference will be given to students who are underrepresented in higher education, which may include:
First-generation (parent/guardian has not completed a bachelor's degree)
Low-income/Under-resourced
Underrepresented minority students
LGBTQIA+
COVID Disclaimer
SEED attendees must be fully vaccinated (received all recommended doses of vaccines and boosters when eligible). If you exhibit signs of COVID-19 and test positive while on Brandeis's campus, the University will require you to quarantine off campus and a guardian must travel to Waltham to serve as your caretaker for the duration of your isolation. Brandeis will cover the cost of off-campus housing, meals, and travel for you and your guardian.