Master of Arts in Teaching (MAT)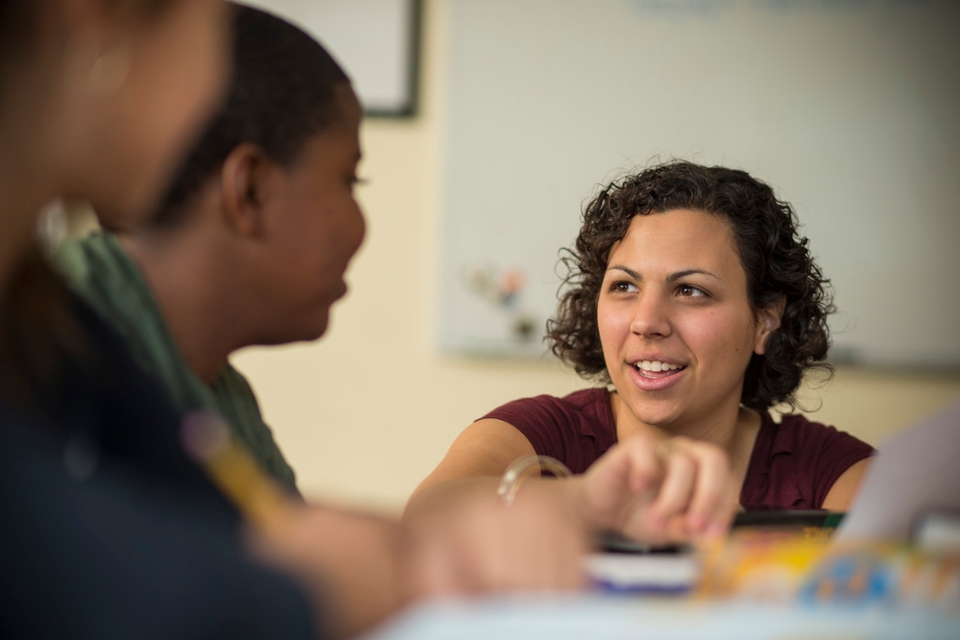 Loading...
Prospective MAT students apply to one of the following concentrations: The full-time, 13-month Master of Arts in Teaching (MAT) program prepares recent college graduates, career-changers and others with significant life experience to become highly qualified, licensed classroom teachers. Two degrees are offered: the Master of Arts in Teaching in Elementary Education and the Master of Arts in Teaching in Secondary Education (Middle and High Schools). We also offer a BA/BS-MAT program to current Brandeis undergraduates.
Elementary Education:
Secondary Education:
Highlights of Our Master of Arts in Teaching (MAT) Program
Begins each June and combines two summers of study on the Brandeis campus with a nine-month internship in a Boston-area public elementary or secondary (middle or high) school or a Jewish day school.
Our dynamic learning community encourages close work with peers, experienced classroom teachers, and dedicated faculty, in an atmosphere that is collegial and open to risk-taking.
An "Induction Program" continues our close-knit community after students earn their degrees by providing support to graduates whose initial teaching position is in the Boston area.
Leads to the initial license to teach in Massachusetts, which has reciprocity with 44 other states and the District of Columbia. Candidates for the MAT degree are expected to satisfy all of the requirements for initial teaching license in their field, including the Massachusetts Tests for Educator Licensure (MTEL).
If you are looking for information on our Teacher Leadership Program for experienced teachers, you can visit the Education program website.