Master of Arts in Teaching (MAT)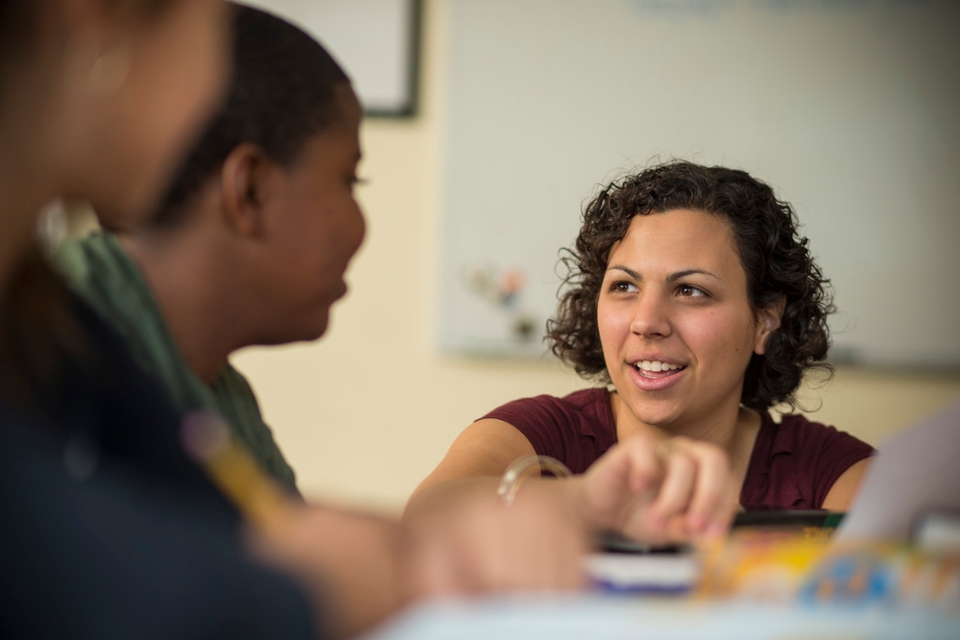 Loading...
Overview
Prospective MAT students apply to one of the following concentrations: The full-time, 13-month Master of Arts in Teaching (MAT) program prepares recent college graduates, career-changers and others with significant life experience to become highly qualified, licensed classroom teachers. Two degrees are offered: the Master of Arts in Teaching in Elementary Education and the Master of Arts in Teaching in Secondary Education (Middle and High Schools). We also offer a Bachelor's/Master's program to current Brandeis undergraduates. We also have a Teacher Leadership Program for experienced teachers. Visit the Education Department's website for more information about these programs. Application information can be found below.
Apply Financial Aid Program Site
How to Apply
The Master of Arts in Teaching and BA/BS-MAT are on hiatus and are not accepting applications for the 2023-24 academic year.
Application Requirements
To apply for the program, including the BA/BS-MAT program, you need to submit:
Transcripts from all universities and colleges attended must be uploaded to your application; do not mail official transcripts to our office. For more information, visit our Frequently Asked Questions page.

Two letters of recommendation, submitted electronically: one letter should address your academic/intellectual qualifications; one letter should address your experience and/or potential for work with children or youth.

A curriculum vitae (CV) or resumé: List all colleges and universities attended; major extracurricular activities and employment, detailing particularly those relevant to your proposed field of study; and, if applicable, any honors or prizes awarded and publications and research projects with which you have been associated.

A statement of purpose that states the concentration to which you are applying. Essays should be uploaded in one document upon submission of application to the Graduate School of Arts and Sciences.

For the Public Elementary and Secondary Education concentrations: In an essay of three to five pages, discuss your reasons for undertaking graduate study in education at this time.  Explain one or two of your core reasons for going into teaching. Please be sure to state the specific concentration to which you are applying and discuss your reasons for the selection. Describe your relevant experience and other qualifications.  

Delet (Jewish Day Schools, Elementary): Applicants do not need to submit a Statement of Purpose. Instead, in one document of 3-5 pages, please address the following two prompts and upload as one document with your application: (1) Explain one or two of your core reasons for wanting to be an elementary day school teacher; and (2) Describe a teacher who had a profound impact on you. 

Applicants who would like professional experience to be taken into account for purposes of review of academic qualifications should submit an additional statement of explanation along with the statement of purpose. Suitable documentation may be required.

Please note that if you are applying for the 2022-2023 academic year, your application will receive full consideration even if you are unable to take the Graduate Record Exam (GRE) or Miller Analogies Test. Typically, results from either the GRE general test or Miller Analogies Test are an application requirement (except for Brandeis undergraduates applying to the BA/MAT, as well as for Brandeis students/alumni applying for the Master's). Our GRE institution code is 3092 (this ETS institution code only applies to GRE scores). Our code for the Miller Analogies Test is 1197. Please note that MyBest™ scores from ETS will not be accepted.

Additional Requirements for International Applicants

: Score report from one of the following English language proficiency exams: TOEFL iBT, TOEFL Revised Paper-delivered Test, TOEFL ITP Plus for China Solution, IELTS Academic, PTE Academic, or Duolingo English Test. You can arrange for the delivery of your TOEFL iBT or Revised Paper-delivered Test score report by providing ETS with our institution code, 3261 (no department code is necessary); please note that we do not accept TOEFL Essentials score reports or MyBest™ scores from ETS. Delivery of your TOEFL ITP Plus scores can be arranged via your Vericant account, delivery of your Duolingo scores can be arranged via your Duolingo account, and delivery of your PTE Academic scores can be arranged via your Pearson account. Further information about this requirement can be found on the 

International Students

 page.

Interview: Delet candidates may be contacted for an interview. After an initial application screening, we will contact selected candidates for an interview. Interviews will be conducted in person, via phone, or Skype; the format will not impact the admission decision.
Subject Matter Knowledge Prerequisites 
The Massachusetts Department of Elementary and Secondary Education (DESE) requires prospective teachers to demonstrate a functional level of subject matter knowledge (SMK) in order to pursue a provisional license and a fluent level of SMK to earn an initial license, the license for which Brandeis Teacher Education Program prepares candidates.
According to DESE guidelines, functional knowledge is knowledge of the subject itself (at a university level). A fluent level of subject matter knowledge is not only knowledge of the subject itself, but an ability to teach the subject in a range of contexts; this is also called pedagogical content knowledge.
The Brandeis Teacher Education Program coursework includes coursework to develop fluent, pedagogical content knowledge in their subject areas. However, the Teacher Education program requires students to demonstrate functional knowledge of subject matter prior to beginning the full-year student teaching internship.
Functional subject matter knowledge is demonstrated in two ways:
1) All teacher candidates must pass the Massachusetts Tests for Educator Licensure (MTEL) in the areas under which they will be licensed by August 31, before beginning the full-year student-teaching internship. For clarification on which MTELs are required for which areas of licensure, please consult the DESE website. All licenses require passing the Communication and Literacy Skills MTEL in addition to the grade level and subject area test/s.
2) Candidates for initial licensure must have earned a B- or higher in sufficient coursework in the topics covered by the MTEL and Massachusetts frameworks listed below. Teaching at the secondary (grades 5-12) level requires university coursework in functional SMK. To teach at the elementary level, some of the functional SMK may be demonstrated through AP exams. Delet candidates should also show basic knowledge of Hebrew.
For a more comprehensive description of application requirements, please visit our Frequently Asked Questions.
Alumni Profile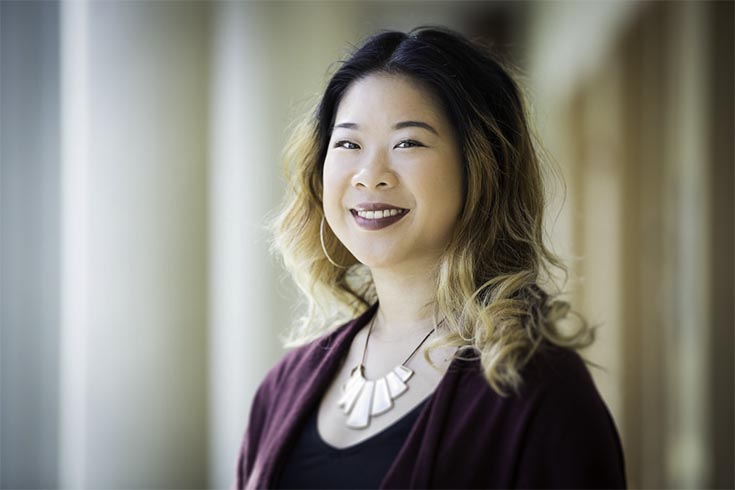 "If you come into the program with a vision that you have for the education field, you will do amazingly well," says Terry Shaipitisiri BA'17, MAT'17. "Knowing your purpose and getting what you want out of the experience will take you a step closer to your goals, both for yourself and for the world of education. This motivation will keep your head in the game when the going gets rough because there will be those times. I am still having them but my vision, passion, and students keep me going!"