Master of Science in Genetic Counseling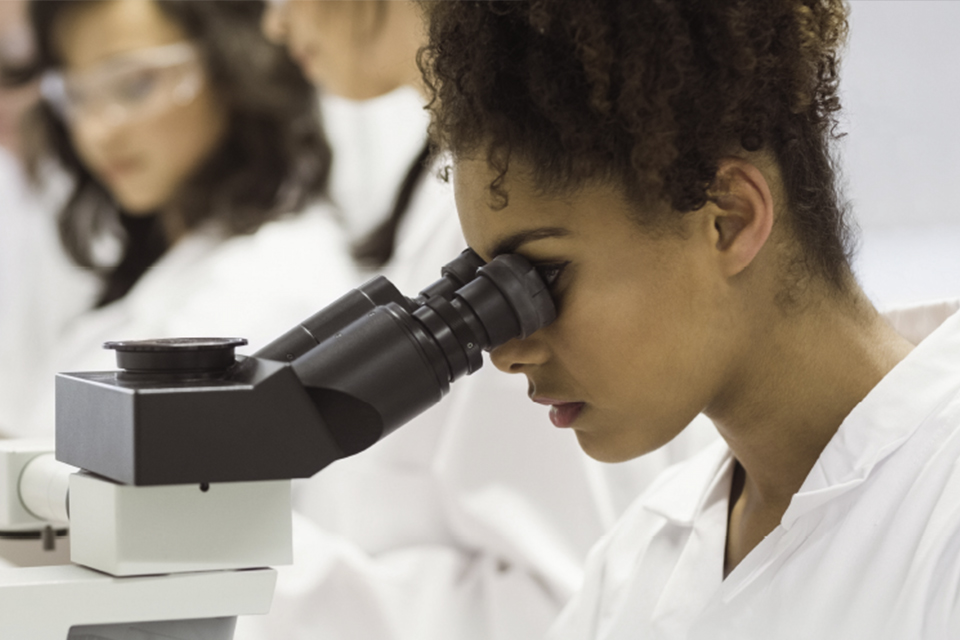 Loading...
COVID has had a far-reaching impact on the resources necessary to provide the optimal graduate experience for our students. As a result, we have made the difficult decision to pause admissions for the 2022 cycle -- a decision which does not affect our ACGC program accreditation status. We will take this time to focus on our current students, while reassessing our resources based on the post-pandemic landscape to uniquely position our program for the future.
Overview
Brandeis University's Master of Science (MS) in Genetic Counseling is a two-year course of study integrating coursework with clinical experience in an environment that encourages close student/faculty interaction. Ordinarily the program is completed in two academic years and the intervening summer. The program places a strong emphasis on human molecular genetics, while providing in-depth course work in counseling theory and technique as well as extensive clinical training. Fieldwork and clinical internships are an integral part of the program. To read more, visit the program website. Application information can be found below. Brandeis notifies applicants the same day as other schools accredited by American Board of Genetic Counselors (ABGC), usually end of April/beginning of May.
Apply Financial Aid Program Site
How to Apply
Application Deadline
Please note that our program is not accepting applications for this cycle.
December 15: The Genetic Counseling program requires all application materials to be submitted by December 15 including letters of recommendation, applicable test scores, and transcripts in order for your application to be given consideration. Please plan to submit your application far enough in advance to ensure that all your supporting materials will be attached to your application prior to the deadline.
Application Requirements
To apply for the MS in Genetic Counseling, you need to submit:
Transcripts from all universities and colleges attended must be uploaded to your application; do not mail official transcripts to our office. For more information, visit Frequently Asked Questions.
Three letters of recommendation, submitted electronically, that speak to your different qualities, such as academic preparedness, contributions as a volunteer or employee, professionalism, and/or work ethic. Reference should not be from individuals in the same department, work setting, or clinic. Only three letters will be reviewed for each applicant. 
A curriculum vitae (CV) or resumé that includes:

Your unique NMS identification number at the top of page one (if you have already received your identification number)
Institutions attended with GPA
List of all prerequisite coursework and corresponding grades

Please visit the Prerequisite Coursework page of the Genetic Counseling website for important information regarding this requirement. Any questions related to coursework can be directed to Program Director, Gretchen Schneider (gretchen@brandeis.edu). Applicants lacking one or more prerequisite courses are invited to consult Professor Schneider on how to fulfill these requirements. 
Please note: Courses taken Pass/Fail during the Spring 2020 semester will be accepted as prerequisites.

Experience: Volunteer or work experience in an area related to counseling, developmental disabilities, or genetics is also recommended. Please include a description of work or volunteer activities that you feel have prepared you to become a genetic counselor. Visit the Recommended Experience page

of the Genetic Counseling site for details.
 A statement of purpose/personal statement (2-3 pages) double spaced that answers the following prompt:

All genetic counselors have a story about what ignited their interest in genetic counseling. Please describe the experiences that have been most impactful in your decision to pursue graduate education in genetic counseling. Discuss how strengths will help you succeed in the profession and how the Brandeis Genetic Counseling Program can assist you in accomplishing your goal of becoming a genetic counselor. 
Genetic Counseling will not be accepting Graduate Record Exam (GRE) scores for applications in the 2022 cycle. Please do not send your scores to Brandeis. Those that are sent will not be included in the application materials for review.
Additional Requirements for International Applicants: Score report from one of the following English language proficiency exams: TOEFL iBT, TOEFL Revised Paper-delivered Test, TOEFL ITP Plus for China Solution, IELTS Academic, PTE Academic, or Duolingo English Test. You can arrange for the delivery of your TOEFL iBT or Revised Paper-delivered Test score report by providing ETS with our institution code, 3261 (no department code is necessary); please note that we do not accept TOEFL Essentials score reports or MyBest™ scores from ETS. Delivery of your TOEFL ITP Plus scores can be arranged via your Vericant account, delivery of your Duolingo scores can be arranged via your Duolingo account, and delivery of your PTE Academic scores can be arranged via your Pearson account. Further information about this requirement can be found on the International Students

page.
After initial review of applications, potential candidates will be invited for a personal interview. 
For a more comprehensive description of application requirements, please visit
Frequently Asked Questions
.