Master's Program in Global Studies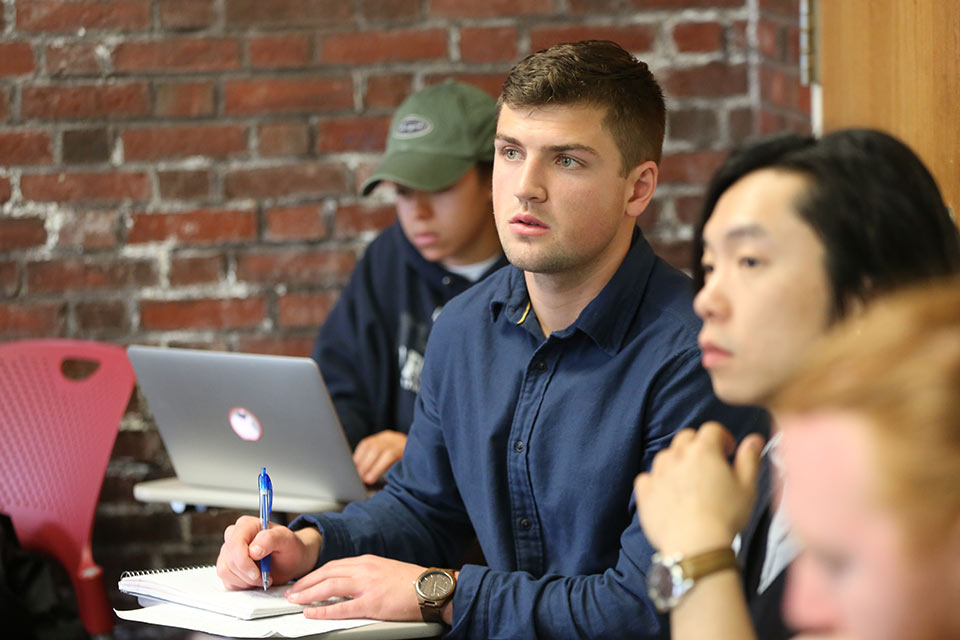 Loading...
***Please Note: The Global Studies program is on hiatus and not accepting applications for Fall 2019.***
Brandeis University's Master of Arts in Global Studies focuses on the dynamic interplay of diverse global processes (whereas an international relations program would study exchanges between nations, multi-/bilateral agreements, and diplomacy). Our graduate program offers students advanced training in a global studies concentration and independent research leading to a Master's thesis. Students are exposed to a broad range of electives taught by our faculty experts and have flexibility in designing one's own curriculum and thesis to match their own interests, though students are encouraged to consider following one of three tracks:
Program Highlights
A dynamic, interdisciplinary one-year program that provides a broad perspective on global institutions, critical issues, and the complex ways that globalization affects specific regions and countries.

Receive intensive training in research, analysis, and writing, as well as a solid foundation in the theories and issues of globalization, increased cultural awareness, and augmented awareness of global agents.

Develop skills and expertise that are valuable in the public or private sectors in a broad range of professions deeply impacted by globalization, such as non-profits, NGOs (non-government organizations), and international service agencies.

Valuable for students who seek a solid basis and strong credentials for advanced training in a relevant social science or humanities field, such as anthropology, history, politics, and sociology.
Degree Options
MA in Global Studies
BA/MA in Global Studies (for current Brandeis undergraduate students)
Apply Financial Aid Program Site