Contact Us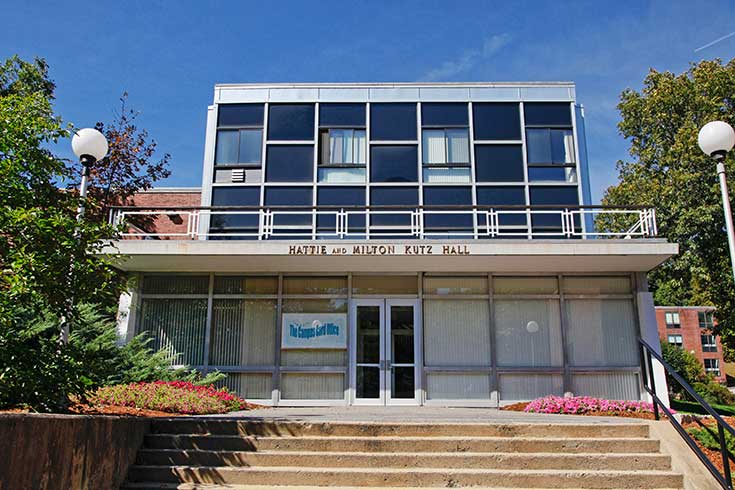 The ISSO is located in Kutz Hall in Room 215. Get directions to our offices and the Brandeis campus.
International Students and Scholars Office (ISSO)
Mailstop 040
Brandeis University
415 South Street
Waltham, MA 02453
Phone: 781-736-3480
Toggle

Finding the ISSO
Our office is located in Kutz Hall, Room 215. Kutz Hall is located in the North Quad.
Once you have entered campus, take the right up the hill on the loop road, past the large Science Complex.
Continue past the Skyline building, which will appear on your left. Once you arrive to the fork in the road, take the left.
The Usdan Student Center will be on your left. Take the right up the steep road (if you are driving) or the stairs which are directly in front of Usdan (if you are walking).
The Kutz Hall is located behind the parking lot. Once you enter the building, take the staircase directly to your left and we are the first door on your left.
Toggle

Drop-In Advising Sessions
ISSO offers drop-in advising sessions with an ISSO advisor on a first-come first-serve basis on Monday through Friday from 1:00-4:00 p.m.
Drop-in advising sessions are generally reserved for quick questions that require a 5-10 minute discussion with an ISSO advisor. If you have a more complex question, please schedule an appointment.
Toggle

Schedule an Appointment
Appointments with ISSO advisors are available on Monday-Friday from 11:00 a.m.-4:00 p.m.
Students and scholars are welcome to schedule an appointment in-person at the ISSO front desk, by email, or by calling the front desk (781-736-3480). Please note, we do not make same-day appointments.
Who is my ISSO advisor?
For Students:
For Scholars on J, H-1B, and TN visas and F-1 OPT: