Student Ambassadors
ISSO Student Ambassadors are student leaders who work with the ISSO staff and the international student community. Student Ambassadors assist with front office support, student engagement, social media, marketing, and programming. The ISSO employs 2-3 ambassadors each academic year. For current openings, please see the Student Financial Services webpage on Student Job Opportunities.
Current Student Ambassadors
Eleftheria Topaloglou '24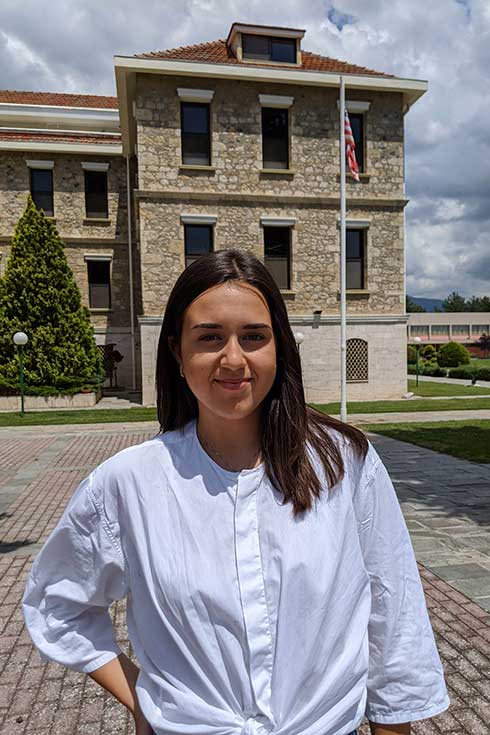 Eleftheria Topaloglou is an undergraduate international student in the class of 2024. She is originally from Pella, Greece, where she attended an American school and studied to make her dream of studying in the US come true. She came to Brandeis two years ago to study Neuroscience and Business. Eleftheria plans to pursue a career in neuromarketing, a field rapidly evolving in business. In her free time, she likes dancing ballet and playing tennis. Apart from being an ISSO Ambassador, she is also a Brandeis Sustainability Ambassador. She is very passionate about environmentalism and citizen science. She decided to become an ISSO student Ambassador because she loves helping other international students, since she is an international student herself and has to deal with similar situations.