Administration
Head of the Division of Science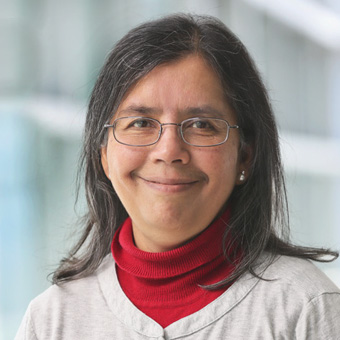 Bulbul Chakraborty
Division Head, Sciences, School of Arts and Sciences
Enid and Nate Ancell Professor of Physics
Co-Directors
Heather Felton
Co-Director, Division of Science
Director, Division of Science Finance, Personnel, and Pre-Award Groups; Administrative Manager, Biology & Neuroscience; Assistant Director, Volen Center for Complex Systems
Director of the Division of Science Finance Group: oversees the accounting and compliance of sponsored programs and university funds. 

Personnel Group: manages the hiring, terminating, appointing, reappointing, salary and pay distribution changes, and other data changes for research staff, postdocs, and other appointments. 

Pre-Award Group: oversees the submission of sponsored programs to various federal and non-federal agencies. 

Manages the financial aspects of the Biology Department, Neuroscience Interdepartmental Program, and Volen Center for Complex Systems.
Steven Karel
Co-Director, Division of Science
computing and information technology for the Sciences
institutional research, including publications, training grants and outcomes
policies
undergraduate research
general questions about science in the Division