Undergraduate Research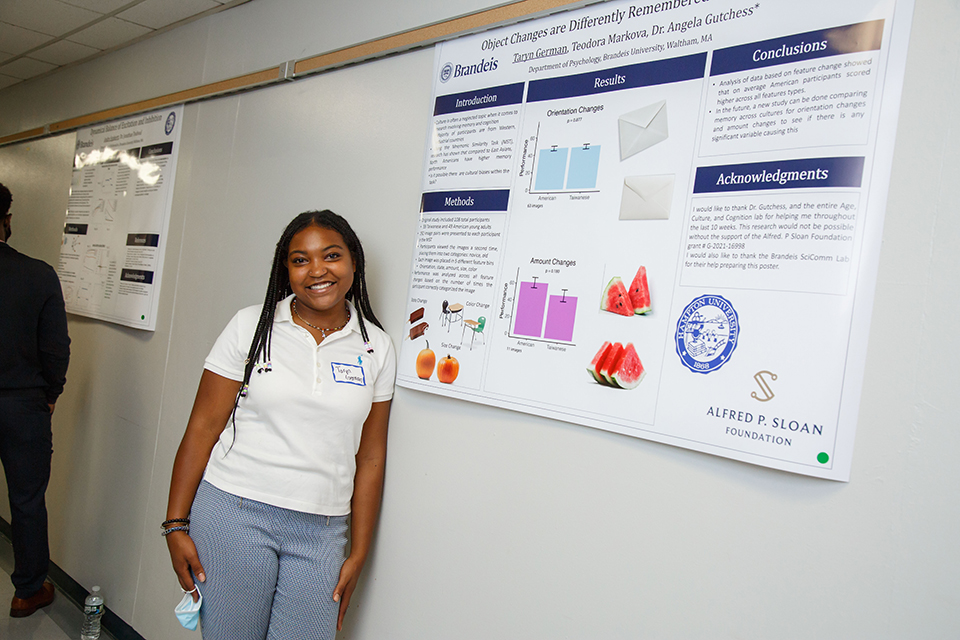 The best way to learn is to do. Performing research in a lab is oftentimes the best way to reinforce what is learned in a classroom. Brandeis combines a medium-sized university with internationally recognized science faculty who often allow motivated undergraduate students to carry out innovative research in their labs. This has resulted in the number of peer-reviewed scientific articles published by Brandeis faculty that include one or more undergraduate authors to almost 40 publications each year. Laboratory experience is especially important for undergraduate students planning to go to graduate school.
Undergraduate research opportunities include summer research. Approximately 100 students arrive on-campus each summer with their research culminating in the Summer SciFest poster event.
The Undergraduate Research and Creative Collaborations Office can provide assistance in finding topics, mentors, and funding for research or creative projects for undergraduates at Brandeis. In normal circumstances, students either should be paid or should receive academic credit for independent research, but in exceptional circumstances, students may petition to be allowed to volunteer outside of the employment and course structures for a period of up to 4 months. Please review the guidelines for undergraduate research participation for more information.