SciFest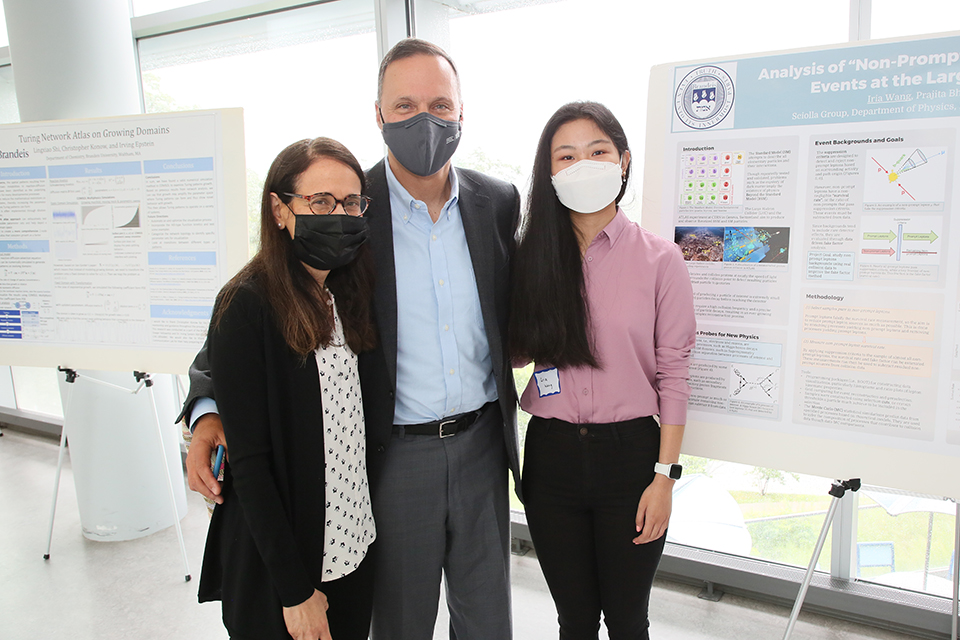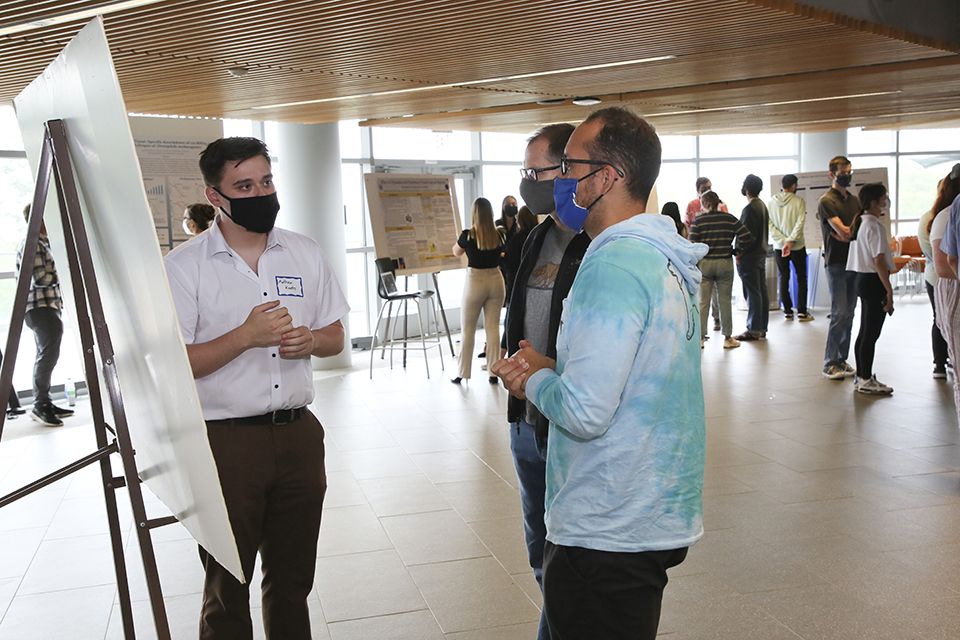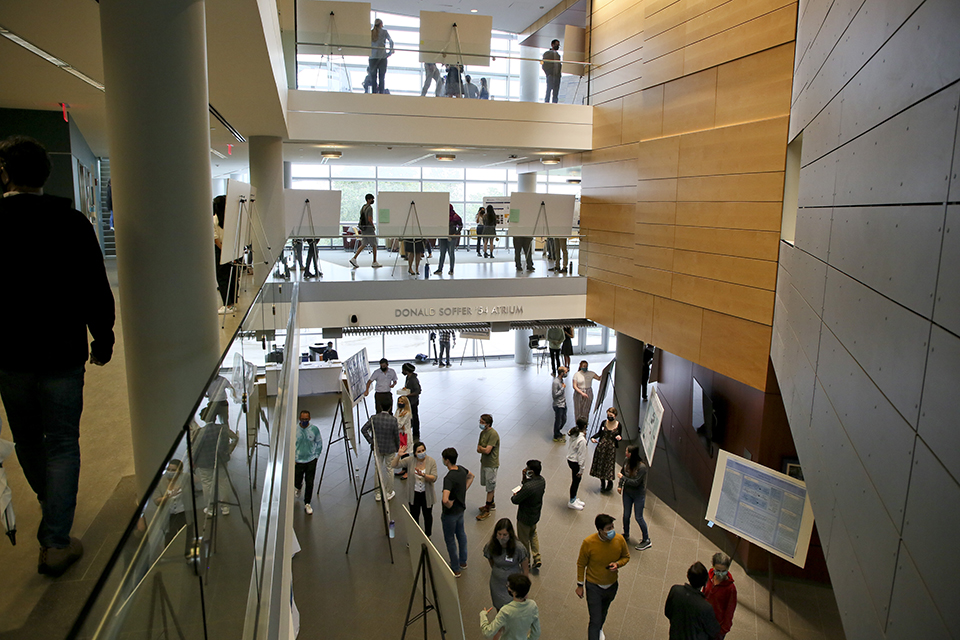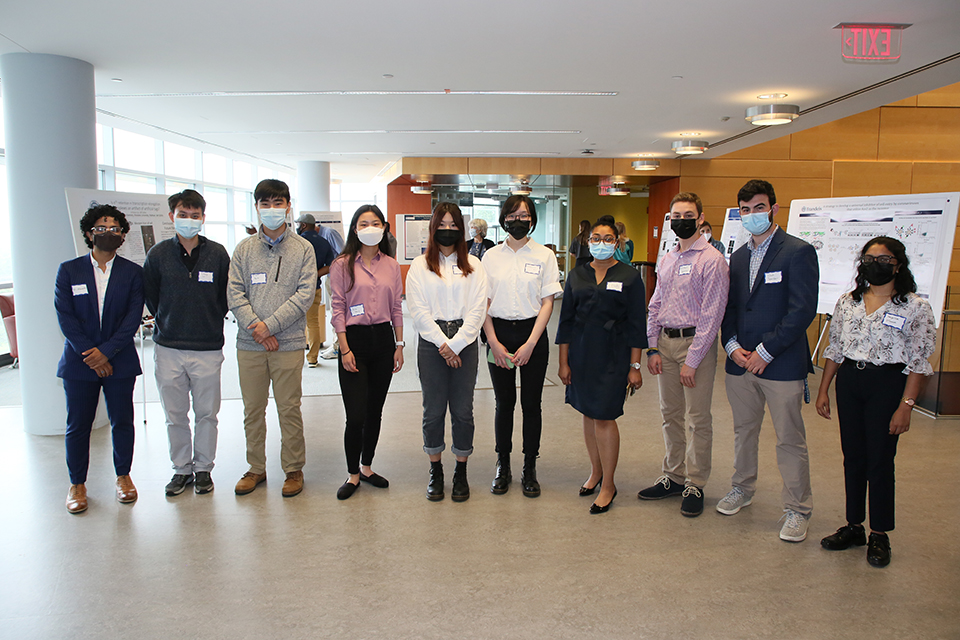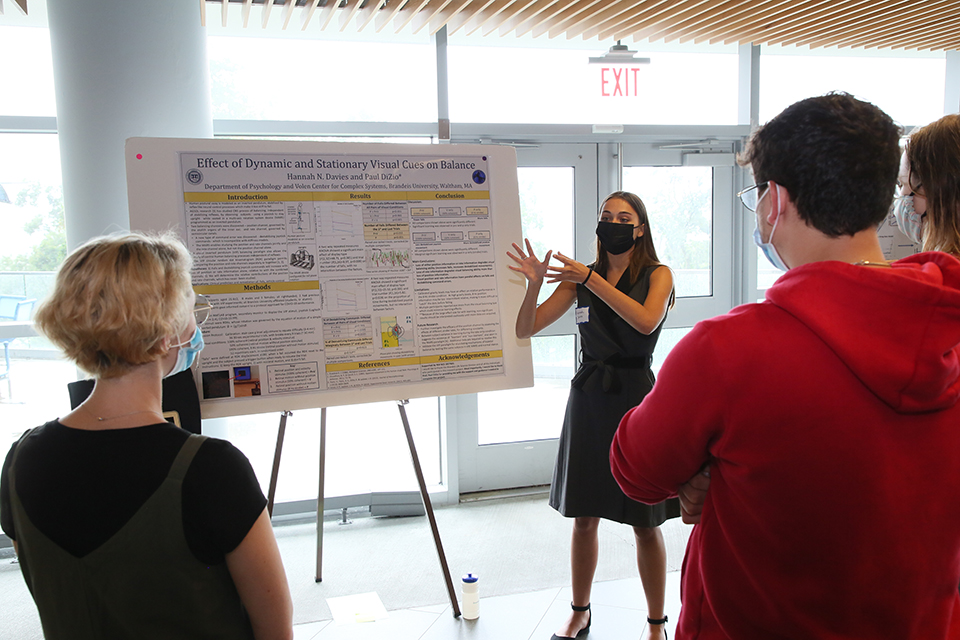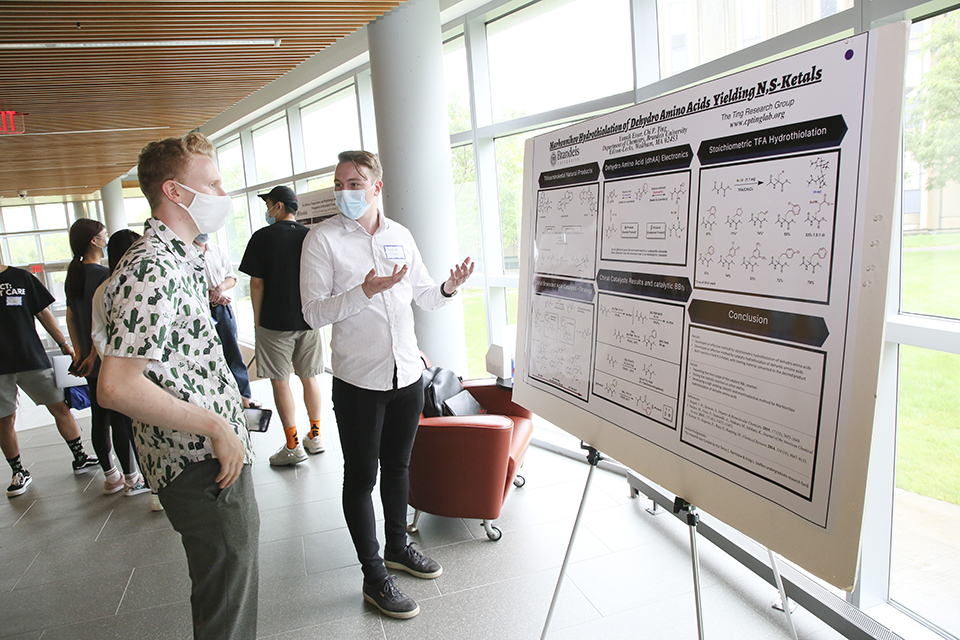 SciFest, the Division of Science's annual celebration of undergraduate research, is a poster session featuring work done by undergraduates in Brandeis laboratories each summer. Held in early August as the summer researchers work wraps up, the event takes place in our state-of-the-art Shapiro Science Center.
SciFest XII is scheduled for Thursday, August 10, 2023 from 1:00 to 3:00 PM in the Shapiro Science Center at Brandeis.  
SciFest XI was held on Thursday, August 11, 2022. SciFest X was held on Thursday, August 5, 2021. There were 94 presenters who participated in the socially-distanced event.
Due to the Covid-19 pandemic, SciFest could not be held in Summer 2020. Students who participated in research in Summer 2020 presented the inaugural all-disciplines Undergraduate Research Symposium on April 30, 2021.
In August 2019, the number of presenters at SciFest IX grew to 123 and 117 posters - requiring three floors of Shapiro to accommodate everyone. Since 2011, SciFest has been the high point of the summer in the Division of Science.
Also in 2019, Brandeis alumni scientists (Ruth Charney '72; Ronny Drapkin '90; Robert Rottapel '79 and Leslie Meltzer '03) were invited to speak at a morning symposium, "A Celebration of Brandeis' Undergraduate Science Education." Students and faculty listened as speakers described their experience at Brandeis and reflected upon the impact Brandeis faculty and courses had on their careers and research.