Getting to Brandeis and the ISSO
Below are some of your options to get to Brandeis once you arrive in Boston.
Taxis or Ride Share - Taxis or Ride share services such as Lyft or Uber are easily available at the airport.
Public Transportation - The most direct way to campus via public transportation is the commuter rail. Take the Fitchburg/South Acton Line

and get off at

Brandeis-Roberts Station

on South Street.

Arriving by Car - Brandeis is located just 10 miles from Boston and is within easy driving distance of the region's major cities. See directions for more information.
Finding the ISSO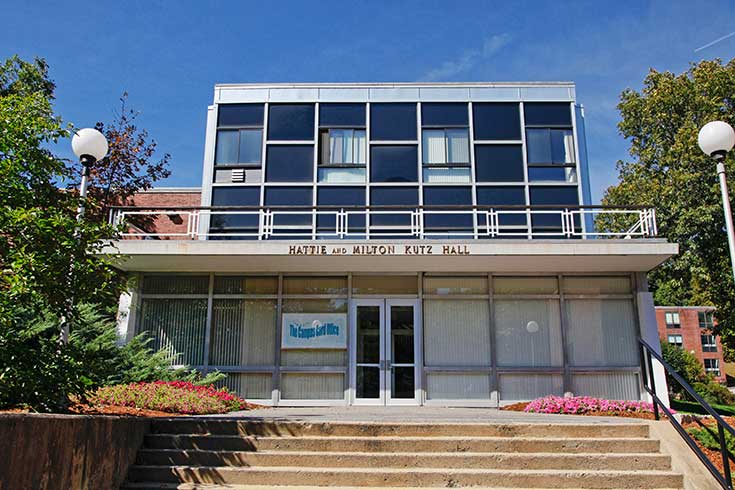 Our office is located in Kutz Hall, Room 215. Kutz Hall is located in the North Academic Quad.
Once you have entered campus, make sure to take the right up the hill (going north on the ring road around campus), past the large Science Complex
Continue past Skyline Residence Hall, which will appear on your left and once you arrive to the fork in the road, be sure to take the left.
The Usdan Student Center will be on your left, so take the right up the steep road (if you are driving) or the stairs which are directly in front of Usdan (if you are walking).
The Kutz building is located behind the parking lot. Once you enter the building, take the staircase directly to your left and we are the first door on your left.