Editor
The content type you will likely use most often is the Editor, which allows you to create text and add images. Cascade CMS has a What-You-See-Is-What-You-Get (WYSIWYG) editor, similar to other web-authoring programs. 
Find the page you want to add the Editor to and click Edit.
In the Content editor, select the Editor radio button and expand Content > Editor.

Add your content to the WYSIWYG editor. 

Click within your content and look to see if the Format menu says Paragraph. If not, highlight your text and click on the down-facing arrow to the right of where it says Format on the toolbar. From the dropdown menu that appears, click on Paragraph (for normal text). This is also how you apply headings. Learn more about formatting text and other elements on the Formatting Text page.

Pasting Text
When pasting content into the editor, if you plan to use text written in Microsoft Word, you must follow these steps:
If you are using a Mac:
Copy and paste (using command + V) your text from Word into TextEdit.
In TextEdit, select the text, and go to Format > Make Plain Text.
Copy the plain text.
Paste it into the WYSIWYG editor (into the CMS).
Note: If you go to the TextEdit Preferences and select Plain Text in the Format section, you can skip step 2.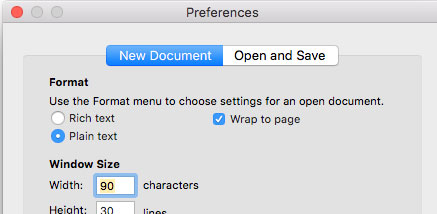 If you are using a PC:
Copy and paste (using ctrl + V) your text from Word into the WYSIWYG editor.
Whether you are using a Mac or PC, do not select the Paste as Plain Text icon. Using paste as plain text removes space between words and corrupts text formatting.