Career Fairs and Events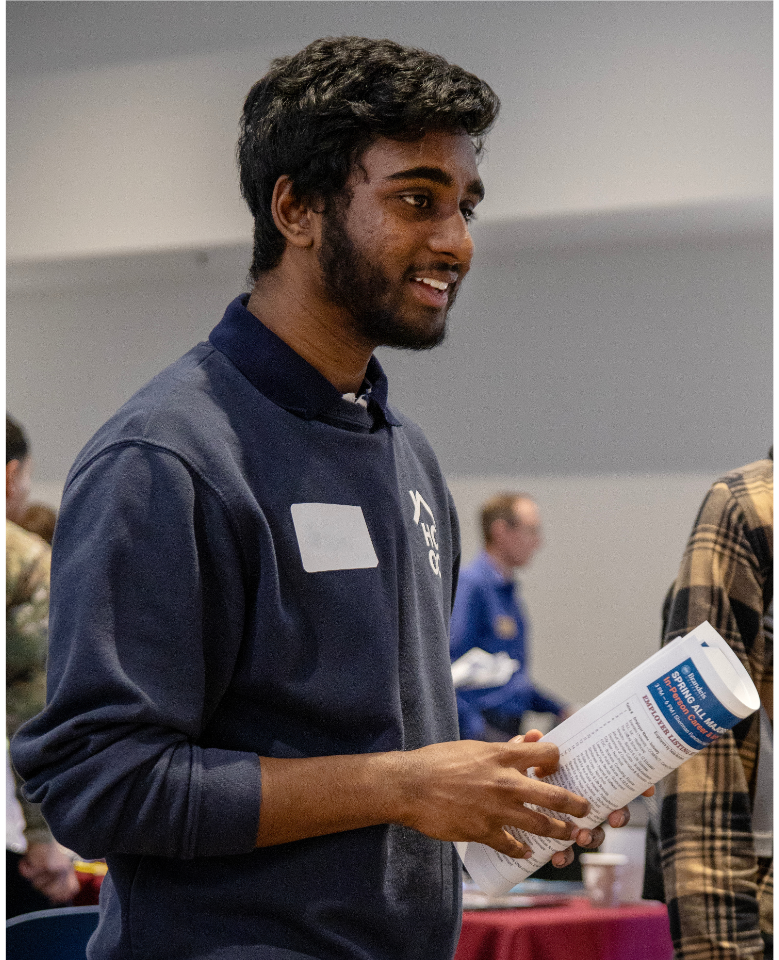 Hiatt offers numerous ways for students to connect with employers and organizations through industry-focused career fairs and events. These larger programs offer the opportunity to learn about various industries, broaden your professional network and explore various roles and career paths.
Highlighted below are Hiatt's major career fairs and events that are offered throughout the academic year. Students can find a greater array of career programming hosted by the Hiatt Career Center and employer partners on Handshake.
For additional information in preparing for Hiatt's virtual career fairs, review our virtual fair preparation guide.
Upcoming Career Fairs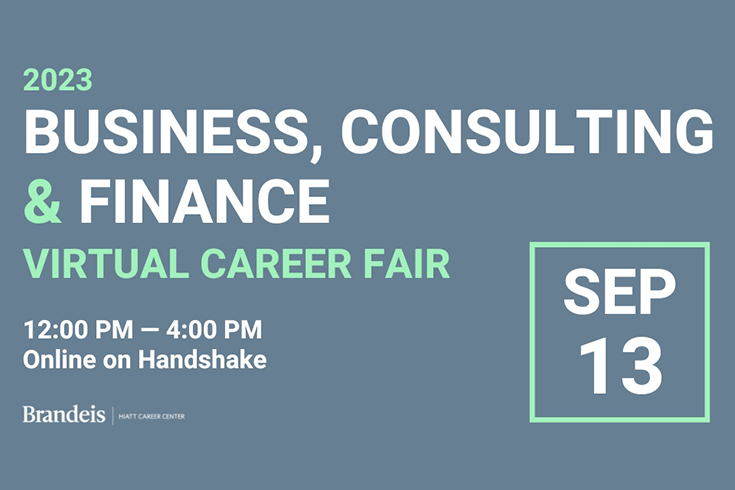 Business, Consulting & Finance Virtual Career Fair
September 13, 12 PM - 4 PM
The Business, Consulting & Finance Virtual Career Fair connects Brandeis students with local and national employers looking to fill internship and full-time opportunities. All students, in all majors, class years, and with all types of career goals are invited to attend and connect with a wide range of companies looking to fill business roles.
Virtual Fair Preparation Resources