Appointments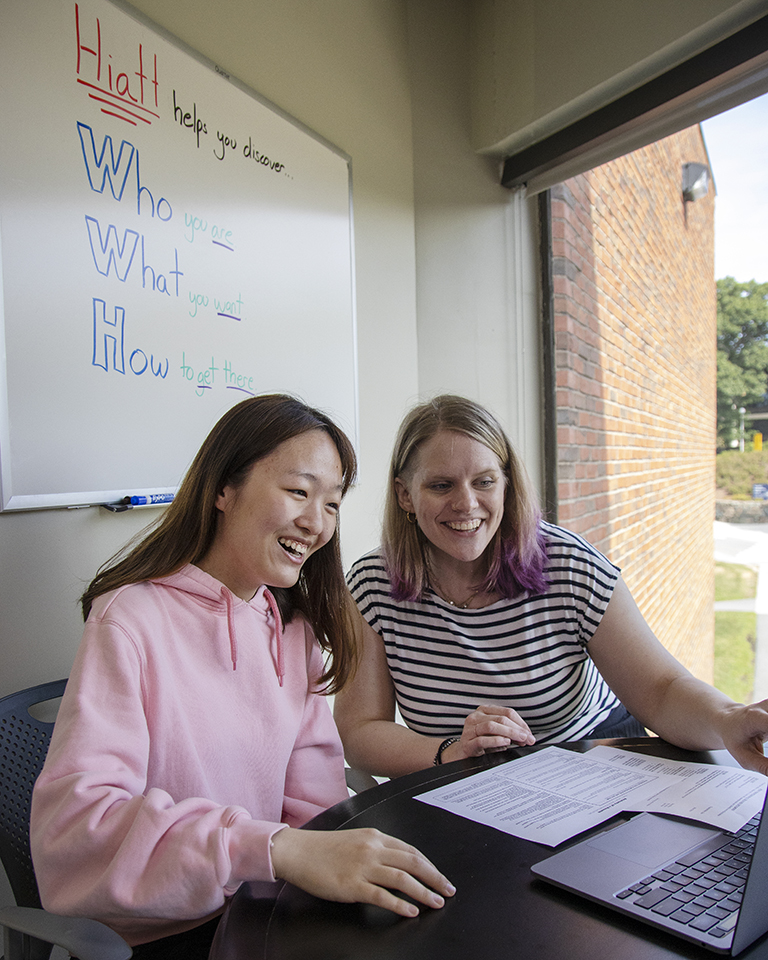 There is no time like the present to start thinking about your career and post-graduation plans. At Hiatt, we encourage you to visit us early and throughout your time at Brandeis but will meet you wherever you are in the career planning and decision-making process.
Let's collaborate! Whether you are looking for an internship or job, help in developing your application materials (like a resume or cover letter), practicing for an interview or preparing for graduate or law school, we can provide support in getting you where you want to be. Appointments with our staff are available to all undergraduate students and alumni of undergraduate programs.
Graduate students seeking career support should work directly with their program's career center.
Our career team works with all students, and we have our own backgrounds and specialties. Review our profiles and get to know who you will be working with. You can find the best person to speak with by: question topic, industry area or alpha split by last name (for first-year students).
Handshake is your primary place to make an appointment. If you need additional help, contact our front desk at 781-736-3618.
Please note: To best serve students and alumni, we offer one appointment per week and encourage that you meet with the same staff member to develop a relationship and maintain consistency. Whether you are preparing for an upcoming appointment or looking for ways to follow up, here are some tips to ensure you are making the most out of your experience.
Express Appointments with Hiatt Advisors
Express appointments (20 minutes) are for students seeking quick help with application materials, Handshake, LinkedIn and other career-related questions. Express appointments are available during the academic year (when classes are in session) from 12-4 p.m. Monday- Friday.
SCHEDULE AN Express appointment
"Talk to Hiatt, network with alumni, and talk to your academic advisor. They all provided me with tools and guidance towards looking for a career path to start on after Brandeis. "
Yarisa '20