First-Generation Students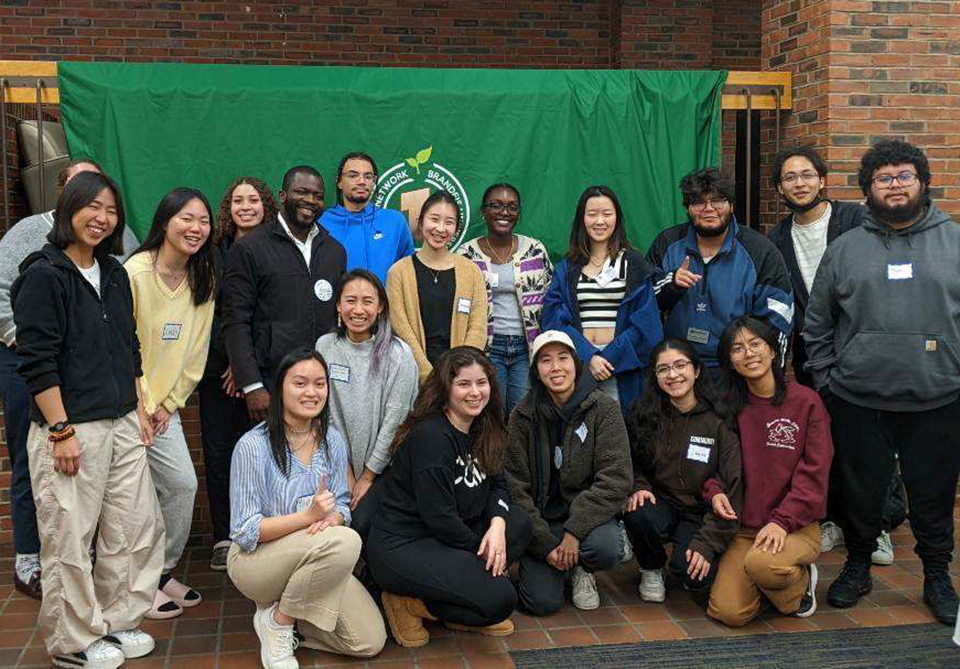 The Hiatt Career Center recognizes that first-generation students bring a breadth of experience, knowledge and skills, including initiative, persistence, focus, motivation, self-awareness, resilience, responsibility, independence, resourcefulness, risk-taking and problem-solving. We are here to support your successful college experience.
"You can do it! Being first-generation is representative of a family seeking to better themselves and the lives of everyone around them. Continue to be proud and know that you've already accomplished many milestones. You're a story of overcoming obstacles, perseverance and drive. Leverage your story as employers, schools and people seek to learn more about you. Your community is always there to support you."

Ernie Aranda '18 | Fixed income securities middle office analyst, JPMorgan
Major: Economics, business

 

"Being a first-generation American has shaped every part of my journey. The sacrifices that my parents and community made to enable me to be successful drive me to be the best so that I honor that struggle. Being first-generation comes with its own challenges, but the unique perspective is an added value to any organization. When you see one first-generation student/employee, know that they have a community of 10,000 behind them."

Aeisha Lima '12, MA'13 | Leadership recruiter, Facebook
Major: HSSP, AAS, IGS / MA in international and global studies

 

"As a first-gen, I can attest to the great value you'll bring to an organization. Your perseverance, optimism and curiosity are all job-ready traits that an employer looks for. In addition, your determination to overcome adversity also speaks to your resiliency, and that will serve you well in your future endeavors."

John Novas '19 | Technical project manager, Akamai Technologies
Major: Computer science

 

"As a first-generation college student, and now a recruiter, I'd love to say how proud I am of you. At Teach For America, where we deeply understand the intricacies of systemic educational inequities, we value your perspective and your being. We understand that being first-generation comes with lots of expectations, lots of tribulations and even bigger celebrations. We know that when you walk into any space, you walk in with so many experiences that we appreciate, celebrate and elevate. This is why we recruit and welcome first-generation students — because we know you are great and have the potential for so much impact in our classrooms, in our communities and in leadership roles."

Andrea Beltran Vega | Recruitment manager, Teach for America
Career Help
As the first member of your family to attend college, your experience at Brandeis may include challenges that are different than other students.
While at Brandeis, we encourage you to:
Build connections. You have a unique story; share it with others who can serve as career mentors or cheerleaders. Developing connections will help you learn about different careers, give you insights into the internship and job search, and develop your network. Faculty, advisors, supervisors, alumni and peers can all be great resources people to connect with.
Ask questions. Every student needs to learn how things are done at a new school. We encourage you to ask questions of other students, faculty and staff members.
Gain experience. A college degree is only part of what you'll need for career success. Join clubs, volunteer or get an on-campus job. In addition, Hiatt can work with you to explore opportunities and learn about different types of work and environments.
Acknowledge your strengths and accomplishments. You've already been successful navigating the college application process! Have confidence knowing that these skills will help you move forward in your academics and career.
General Resources
I'm First: An online community providing first-generation college students with inspiration, information and support on the road to and through college.
FirstGen Fellows: A 10-week summer program in the D.C. area for undergraduate students who are passionate about pursuing careers in social justice.
First In The Family: Provides educational information from first-generation college students for first-generation college students.
Articles
Answers to Common Questions
Meet With Us
Hiatt is here to help you navigate the process of exploring career options and making decisions about where to begin. Schedule a meeting with us to talk about questions, including:
How do my interests and skills align with different career options?
What is networking and how do I get started?
How can I connect with alumni in my interest area?
What is the process for applying to graduate or law school?
What have Brandeis graduates done immediately after graduation?
How do I go about finding internships and jobs?
Or just to check in with our supportive staff!