Veterans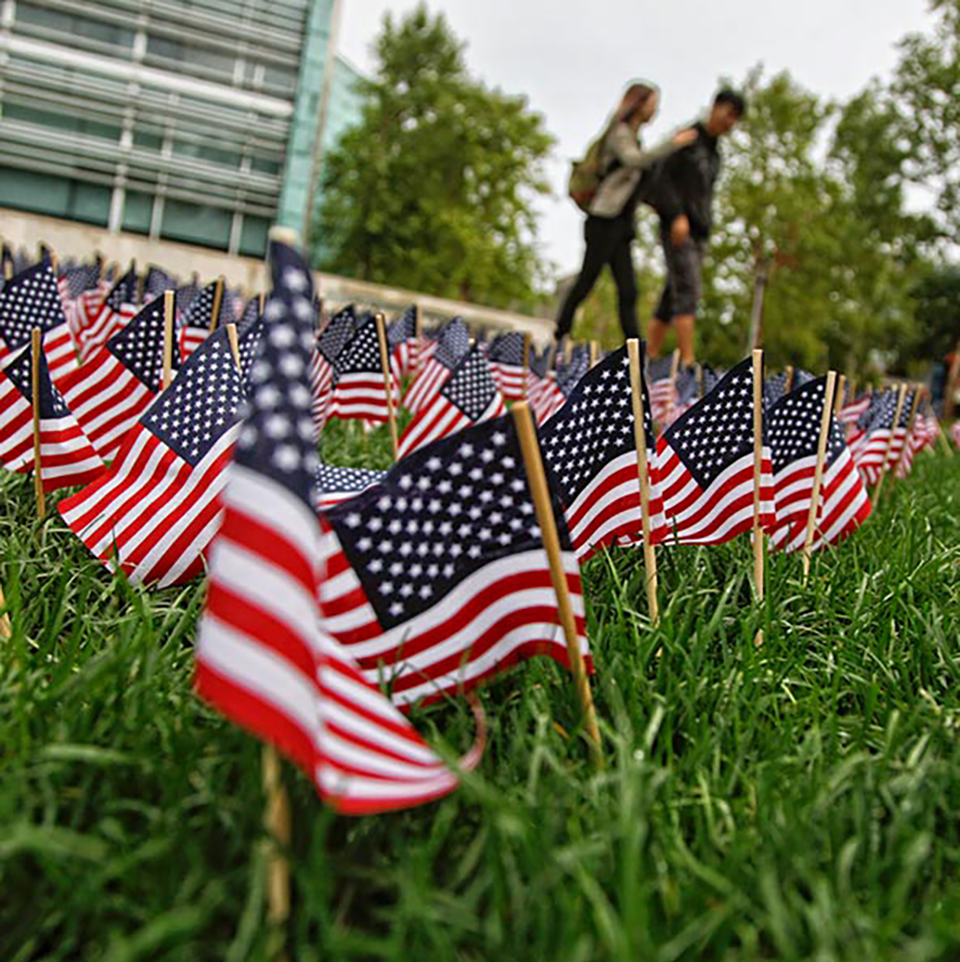 The Hiatt Career Center supports Brandeis undergraduate students and alumni who have had military experience by helping them frame their experience for the world of work and talk about their intersecting identities as veterans, students and professionals.
Career Help
Those with military experience, voluntary or mandatory, make great employees! Once you translate your experience for an employer or graduate school, they'll be able to see how you fit into their program. Many veterans have spent time developing desirable skills that employers seek. These are just some of the transferable skills:
Leadership —No matter your role you were most likely called to lead by example, through direction, delegation or motivation. These are positive leadership skills; every field benefits from a leader who is confident, leads by example and motivates their team to bring a job to completion.
Communication — In the military you may have been called to communicate with a diverse array of individuals, including high-ranking officials and civilians. Communication up and down the chain requires clear concise effective communication.
Integrity — Character and trust are as important in the workforce as in the military. You may have demonstrated your integrity in your decision-making, behavior or implementation of guidelines or procedures.
Adaptability — Being ready to change tactics or being thrown into a new situation helped you build the critical skill of adaptability. The workforce is always changing and being able to adapt and handle any situation that comes your way is a critical skill.
General Career Resources
Some of the career resources and hiring preferences indicated below are only applicable to U.S. veterans. The transferable skills, themes and types of employers to explore are suited for military veterans.
U.S. Department of Veterans Affairs: Provides multiple online resources for career and employment assistance, including transitioning resources, to build your career and find the opportunities that are right for you
Veterans' Employment and Training Service (VETS): Search for jobs, get help translating your military skills and experience to civilian jobs and access other career resources
U.S. Department of Labor Transition Assistance Program: The employment assistance you need for any time or transition
CareerOneStop: Its Veteran and Military Transition Center is a one-stop website for employment, training and financial help after military service. Through its job search tool, you can enter your military job or MOC and match to civilian careers and job openings that use similar skills.
My Next Move: Interest Profiler: Find out what your interests are and how they relate to the world of work
Hire a Hero: Allows transitioning veterans to create/post resumes, translate military-to-civilian skills, explore career tools and search jobs with military-friendly companies.
Search Resources
Resumes
Every military branch has its own way to talking with acronyms, service titles and jargon that can be confusing for a non-military audience. Use these guidelines to start to translate your experience.
General Guidelines
Put your military service in your work or relevant experience section.
Use simple and easy-to-understand language.
Translate your titles, jargon and acronyms by communicating the functional area.
Focus on transferable skills and your accomplishments.
Have a civilian review your resume.
Resume Examples
United States Army Reserve
Jan 20xx – May20xx, Boston, MA
Headquarters Company Officer
Managed a voluntary team of 150 staff, supervising and instructing staff in procedures while ensuring compliance with safety guides.
Oversaw equipment and budgeting in excess of $1.5 million.
Collaborated with supervisor on staff training and drills. Cut disciplinary rate by 20% in the past year.
Squad Leader, Republic of Korea Army (ROKA)
Aug 20xx - May 20xx
Led team of 15 in training sessions and drills, winning several competitions for outstanding performance
Coordinated cross-training for team members in all roles and positions to ensure effective and efficient operations
Meet With Us
Make an appointment with us to talk about questions, including:
Do I share my veteran status in the application process?

Are there particular employment opportunities and internships accessible to students with a specific background?

How do I present my involvement with the U.S. Armed Forces on my resume or interview?

Can I wear my service uniform to an interview or networking interaction?

How can I evaluate if a future employer will be receptive to my veteran status?