Graduating Seniors
Congratulations to the Brandeis Class of 2022! This is an exciting next chapter for you and the Hiatt Career Center is here to provide support along the way.
Below are some senior-focused resources that will help you get started on life after Brandeis. We've got something for whatever your mindset is as you approach your final months, weeks and days as a Brandeis senior. Whether it's career motivation, job search tips, stress relief, something celebratory or even just a good binge; we have it all for you (see below for the full list of options).
The Hiatt Career Center is very proud of you and is here to help you navigate the obstacles as well as celebrate your successes!
Career Services for Life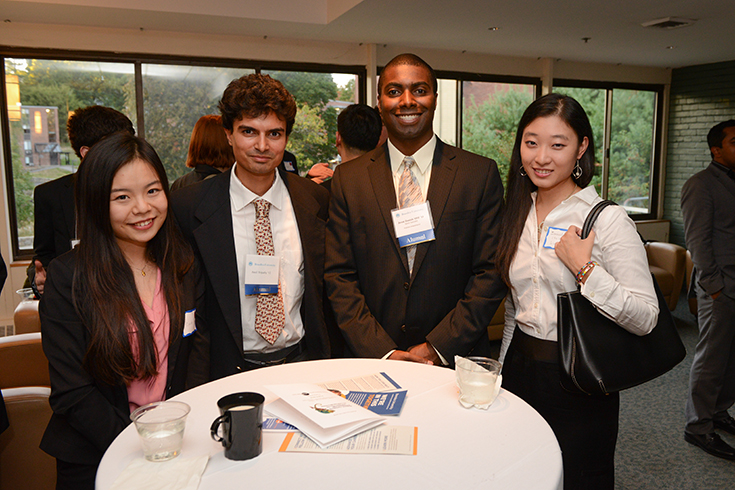 Welcome to the Brandeis Alumni Community! You are joining over 40,000 Brandeisians from all over the world in various careers, industries and disciplines. At Hiatt, we know your career plans can change, and, change often. We offer free, unlimited career services for life for all undergraduate alumni.
Senior Send-Off
Let's celebrate your final days at Brandeis with a proper send-off. Seniors are invited to stop by the Senior Send-Off event in the Napoli Room of the Gosman Sports and Convocation Center to get Senior Celebration tickets, be featured in a senior spotlight, take the Beyond Brandeis survey, meet with the Alumni Association, and so much more. Participating students will be entered to win large prizes after visiting each table.
Tuesday, May 3 from 12:00 PM — 7:00 PM
Wednesday, May 4 from 10:00 AM — 4:00 PM
Beyond Brandeis Survey
If you have finalized your post-graduation plans or are still figuring things out, Hiatt wants to know. Your response to the Beyond Brandeis survey will inform us where you are going and how we can help. It's important for us to understand how we can better assist you during this time, so if you let us know you need further support, we can provide that for you.
Senior Spotlight
Stop by Senior Send-Off in the Napoli Room of Gosman on May 3 (12—7 PM) or May 4 (10 AM—4 PM) to be featured as a Brandeis University Class of 2022 spotlight. Share where you're heading or what your next steps might be and get a chance to be featured on the Hiatt Career Center's social media.
Life After Brandeis: Now What?
Feeling like these last four years flew by and now you've started thinking about things like benefits packages, paying rent, getting a good night's sleep and staying motivated? Check out these resources, podcasts, good binges and information to help you navigate life after 'Deis.