Write Your Best Personal Statement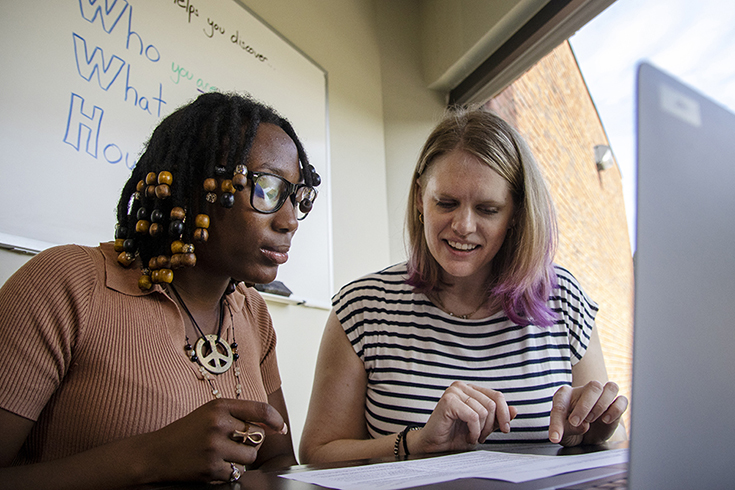 You've made the decision to apply to graduate school! Now you just have to tackle a major portion of the application: an essay about yourself. Thankfully you don't have to do any research for this one, but writing about yourself can still be a challenge. That's why we come bearing useful tips and tricks—alongside some good news—for tackling your personal statement.
#1 Read the Prompt
Sounds simple, right? But you'd be amazed how many times people skip this part! The good news is that most schools ask for a combination of these five things:
How have you prepared for grad school – including academic, personal, and job-related experience?
What do you want to focus on in graduate school? You are about to go specialize.
Why do you want to go to this school in particular?
What do you want to do with your degree? This may also be expressed as a question about your long-term or short-term goals.
Who do you want to study with? (This element is common for Ph.D. programs, less so for master's programs)
When approaching the prompts it's important to understand that this is an essay for your application for a professional degree. It's not a short story or anything like your undergraduate college essay.
Good News: Because the prompts are similar to each other across graduate schools, you can reuse the vast majority of what you write!
#2 Connect the Dots
As you think of what you want to share, remember that the purpose of this essay is to help the reader to connect the dots between your background, the degree you are seeking, and your career aspirations.
When you discuss what you have learned and the experience you have had, whether they are based on academic projects, research, or internships, you are showing the admissions committee that you have built a foundation that they can build on, and how you built that foundation. Be sure that you provide backup, not just conclusions. Tell your story.
#3 Why You Chose That School
When you talk about the degree you are seeking, there are probably many schools that offer a master's degree in that general field, but only a handful of schools offer the degree with the focus you are seeking.
By keeping in mind why you have chosen a school, it will be easier for you to connect your qualifications to how a degree from that school will help you meet your goals and why you are prepared for what they have to teach you.
If you are applying for a Ph.D. you will want to research the professors with whom you are seeking to work with, as you are in part applying to them directly. It is not uncommon to have direct communication with them to make sure that your interests align and that they are the right mentor for you.
#4 Organization
Because the prompts of each program differ, the only rule when it comes to how to organize your essay is what makes the most sense. Many prompts have multiple factors to address; you can either answer the questions in the order in which they are written, or in any way that helps your story to flow.
Remember that this is an essay, so you should have a thesis statement, you should develop your story, and your conclusion should actually be a conclusion and not just the last paragraph of your essay. Not only is this an expression of who you are and your qualifications; it's a writing sample.
All of the counselors at Hiatt are familiar with these essays and are happy to help when you're ready. Schedule your appointment today!