Finding LGBTQI+ Inclusive Employers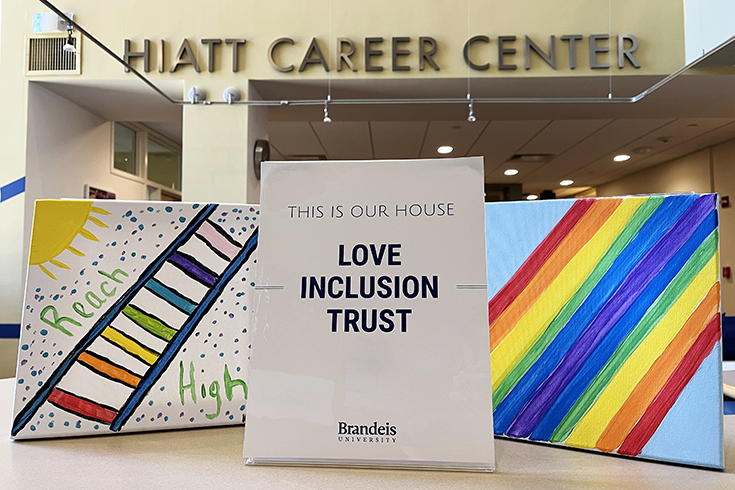 The stroke of midnight on June 1 sounds the alarm for organizations across the globe to swap their profile pictures to rainbow colors. We love the show of support during Pride Month every June! But as a student or alumni looking for an inclusive employer, how can you tell if an organization is actually LGBTQI+ inclusive and not just a performative ally?
Review their benefits package. Are their healthcare policies trans-inclusive? Do they offer benefits for domestic partners and same-sex spouses? What about coverage or leave policies for family planning?
Ask the employer to provide concrete examples of diversity programs and initiatives, including any employee resource groups. You can directly ask a question like: How has the company embraced the LGBTQI+ community? But if you're not comfortable outing yourself to an employer, consider asking something like: How has the company embraced marginalized employees through recruiting practices, onboarding or other opportunities?
Check the vibe around pronouns. The availability of pronouns is a great indicator of LGBTQI+ culture at an organization. Take note if employees that you speak to in your interview process provide their pronouns in their introductions or include them in their email signatures.
Reach out to current employees, especially if they're a Brandeis alum! The Rise Together Mentor Network on BConnect and LinkedIn are great resources to find LGBTQI+ employees at your target organization. Ask for their perspective on company culture and LGBTQI+ inclusion.
Be proud of who you are! Your identity as a member of the LGBTQI+ community is an integral part of your story and has helped you become the amazing candidate you are.
Explore more resources for LGBTQI+ identifying individuals as part of the Hiatt Career Center's Identity at Work webpages. We dive into questions about the job search, employment rights, and more that your straight and cisgender peers may not consider.