New Year, New Me(ntors)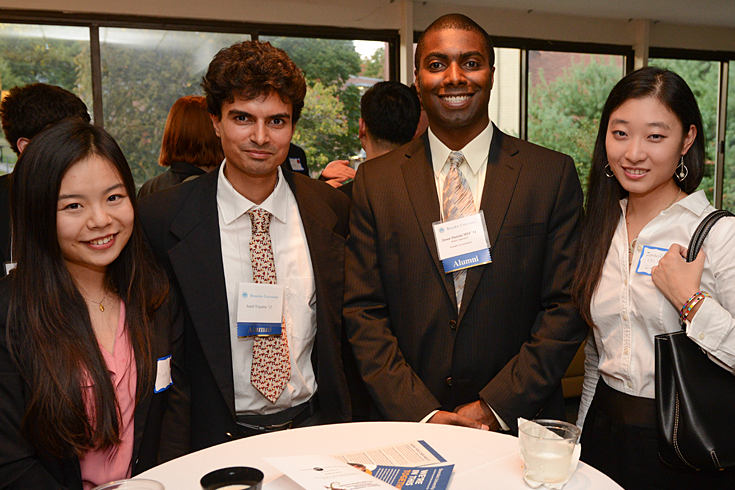 2022 is finally here! 'Tis the season for lofty New Year's resolutions that often don't last the week (looking at you "eat fewer sweets"). Thankfully, the Rise Together Mentor Network is here to make sure your career goals don't fall into the same category.
Mentors are one of the most underutilized career resources out there, and we understand why. Networking and finding a mentor can be intimidating. Luckily, you are not alone when you have the support of your Brandeis alumni network.
Finding A Mentor
With over 1,200 alumni in the Rise Together Mentor Network on BConnect, it has never been easier to make connections with mentors who have similar interests or career paths.
Using the "Members" tab in the Rise Together group, you can search for Brandeis alumni who:
Work in your dream industry, role, or organization
Participated in the same student organizations or athletic teams that you do
Were first-generation students
Are involved with alumni groups like the Alumni of Color Network or the LGBTQA Alumni Network
The best part? These Rise Together mentors signed up just to help you! They've been in your shoes and want to help guide you by sharing their experiences, lessons learned, career insights, and more.
Access the Rise Together Mentor Network
Are you ready to take on networking in the New Year? Find your community in Rise Together by following these steps:
Login to BConnect with your UNet ID and password.
Find the Rise Together Mentor Network under your BConnect groups.
Filter for connections under the Members tab.
Start connecting!
Have questions? Contact Brenda Shively, Rise Together Director.