One Resolution We'll Help You Keep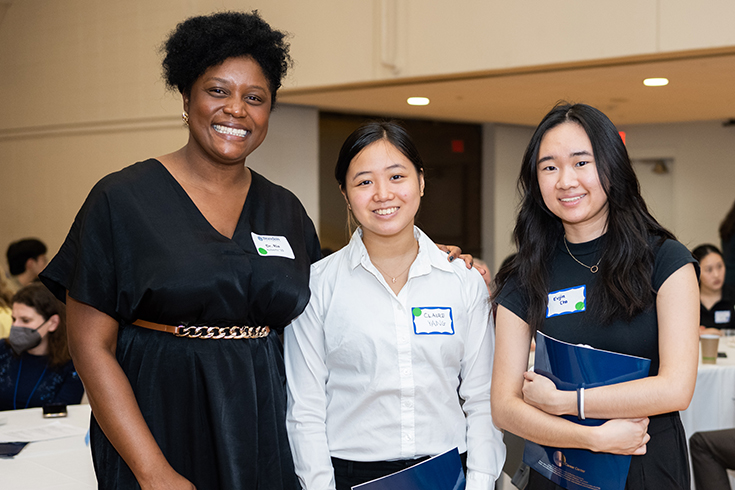 Another year, another round of ambitious New Year's resolutions! 2023 could finally be the year you hold true to every goal (we fell a little short on "eating fewer sweets" last year). But just in case, we want to ensure there's at least one resolution you can easily keep: Finding a career mentor.
Why should this be on your 2023 checklist? It's simple: Connecting with a mentor is one of the best ways to help reach all of your other career goals, and Rise Together makes finding a mentor the easiest it has ever been!
How Do I Use It?
Currently, over 1,900 Brandeis alumni are waiting for your message in the Rise Together Mentor Network.
Simply log in to BConnect using your UNet ID and password and find the Rise Together Mentor Network under your groups. Then, using the "Members" tab, you can search for alumni who:
Work in your dream industry, role, or organization
Participated in the same student organizations or athletic teams that you do
Were first-generation students
Are involved with alumni groups like the Alumni of Color Network or the LGBTQA Alumni Network
These alumni mentors signed up just to help you! They've been in your shoes and want to help guide you by sharing their experiences, lessons learned, career insights, and more.
Did You Know that It's National Mentor Month?
To celebrate, Hiatt will be highlighting some of our current career mentors, featuring words of advice and easy-to-use resources, sharing giveaways, and so much more on our social media platforms all month long.
So if you haven't already, follow "@HiattCareerCenter" on Instagram, TikTok, Facebook, and LinkedIn to not miss a thing!