Forming Your Professional Identity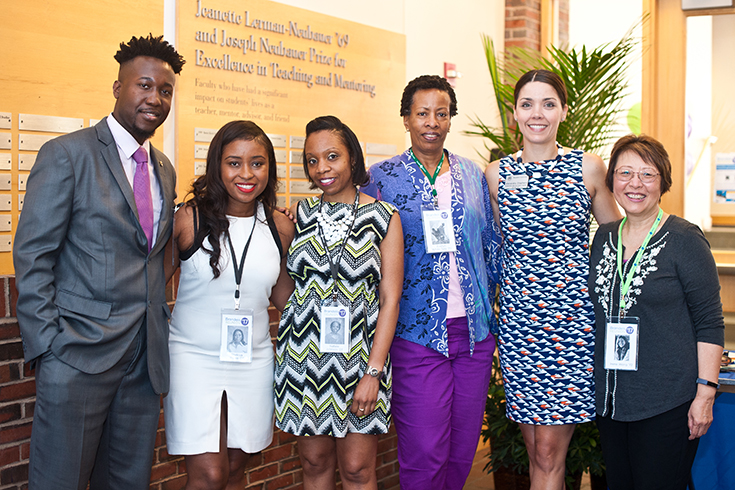 We can feel the incoming anxiety whenever we mention being "professional" at work. It's a valid concern to have, especially with new standards constantly being set in the ever-evolving workplace. Luckily, we're here to provide some guidance about forming a professional identity.
Your identity at work may encompass many of your varying personality traits and defining characteristics. You may also make the deliberate decision not to bring your entire self to work, and either is okay!
Up until entirely too recently, professionalism has been dictated by cishet white men. It referred to not only the way you acted but your appearance as well. The antiquated idea of professionalism has been overwhelmingly Western, white and patriarchal, but change is occurring. For example, Massachusetts Congresswoman Ayanna Presley is setting forth policies preventing discrimination against protective hairstyles for Black and Indigenous people of color (BIPOC).
On the flip side, there is still a lot of work to be done. For example, monolid surgery is popular among some young adults of Asian descent due to producing a westernized business look as they transition into the workforce.
As you begin your own journey in the world of work, how should you present yourself? What should professionalism look like? How can you tell if a company you're looking at may be a good fit for you and your identity?
Decide How To Present Yourself
First, you get to decide how you want to present yourself. This can look very different day-to-day and it can change gradually over time. Even in more uptight fields like law, you don't have to conform and stick to neutral colors. In this age of Zoom, we've had lawyers who have appeared in court in cat filters! So, as a female-presenting individual, if you want to rock a more androgynous or masc look, go for it.
There's No "Right" Way
Second, there is no one "right" way to be professional and there is definitely no one way to dress professionally. Companies are being challenged to rethink their dress codes to make them more inclusive. Policies are being enacted to prevent discrimination against hairstyles, gender expression, religious expression, and more.
Find a "Good Fit"
Third, research is the way to see if the company will be a good fit. Talking to alumni who are or have worked for that organization is a great place to start. The Brandeis Rise Together Mentor Network is one way to help you get connected to alumni.
You should also check out some of the workplace benefits, see if they have Employee Resource Groups (ERGs). These groups can be a positive indication of community building. Ford, for example, has numerous ERGs including ones for individuals who identify as LGBTQI+, who share various ethnic backgrounds, or who share similar lived experiences. Don't be afraid to look for contacts at the ERGs and reach out!
The best piece of advice we can give is if an organization doesn't celebrate who you are, fully, keep on looking.
Expression of your workplace identity is a personal journey. It may look very different at your first job (or first career) than what it looks like when you finally leave the workforce. It could also look the same. Either way, do what makes you happy and express who you are!
See other links and resources for sharing your Identity at Work.