What the heck does career services for life mean?!?!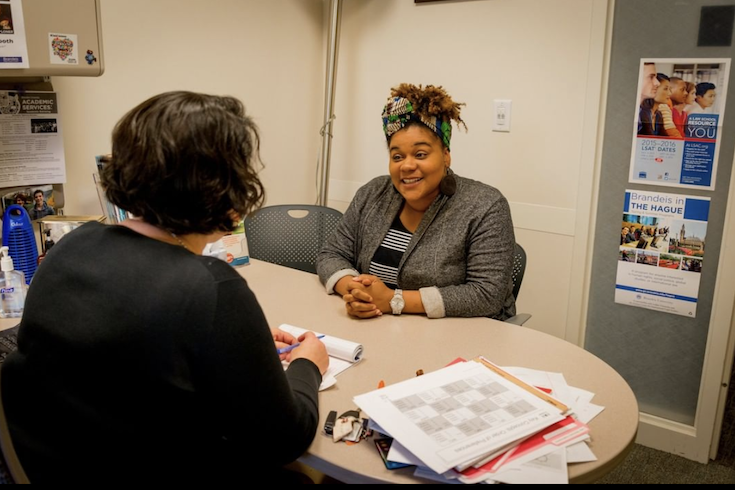 You may have heard it throughout your time at Brandeis or maybe once you graduated, that the Hiatt Career Center offers free career services for life. So, what exactly does that mean? Let's get into it!
Student Question: What exactly is "career services?"
Hiatt Answer: Sounds super fancy, right? Think of when you go to the car wash and they ask if you want the full-service treatment (vacuuming, washing, detailing, polishing, waxing, etc). At the time, you might just need a basic wash but the person behind you in line wants a full workup because they need to revamp their ride. The same can be said for what Hiatt has to offer as it relates to your career and professional goals. We offer various career coaching and career support (so basically, other words like "services").
Some of the standard assistance you can expect from us include (like you just need a car wash at the moment):
Reviews of application materials (think resumes and cover letters)
Assistance in developing personal statements for graduate school
Help to identify majors and fields of interest as well as skills and passions
Introductions to career resources like Handshake and LinkedIn
Along with the options mentioned above, we offer more specific and in-depth counseling that fits your career needs (this may be the full-service detailing of your car):
Strategizing and planning a job/internship search
Preparation for graduate and law school (where and how to apply, preparing an application, etc)
Interactive interview sessions that help you practice and prepare for an upcoming employer interview
Planning on how to evaluate job and salary offers 
You may only need us once or again and again. There isn't a one-size-fits-all plan when it comes to careers and your needs will vary based on what you are looking for and how we can help.

Student Question: Do I physically have to come to campus/ the Hiatt office to receive assistance? 

Hiatt Answer: Not at all; unless of course, you want to come to visit! We offer counseling appointments in-person, via video and by phone - so you can access us how you see fit. 


Student Question: What about events? What if I want to participate in a career fair like I did when I was an undergraduate student?
Hiatt Answer: Most of our career fairs are open to alumni both as recruiters and attendees. It would be in your best interest to review the description of each event prior to registering so you have a better understanding of the theme and what employers will be looking for. Alumni also have access to a number of alumni-focused events including networking nights, reunions and much more where you can connect with other Brandeis alums about career opportunities.


Student Question: So basically whenever I need career advice, support, or help, I can use Hiatt?

Hiatt Answer: That's correct! Whether it's the day after graduation or 30 years after you leave campus, you have access to our team, resources and services. 
Student Question: What if I don't need you right now but want to stay in the loop in case something pops up later?
Hiatt Answer: First thing is to update your Handshake profile with the latest information. Even if you are not actively job searching, you can post your resume as well as receive messages from employers of interest. It will also save you some time before setting up an appointment because we will have all of the information that we need. 
You can also keep up with Hiatt on our website and social media channels. We are always posting information about what's happening in the office and the professional world. Feel free to keep in touch and interact with us. We also have a career-focused website dedicated to Brandeis alumni that is full of resources, career events and more.