Winter (Break) is Coming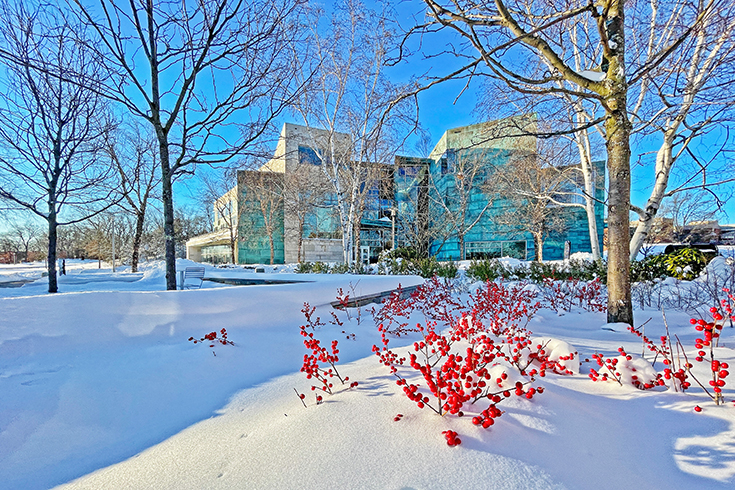 Instead of dread the line "Winter is coming" traditionally carries, you're probably feeling relieved at the thought of a month off from Brandeis. While you should fully embrace the time to recuperate, it's also a great opportunity to make headway on your outstanding career to-do's! Here's how you can start crossing items off your list…
Relax and Reflect
Take a break! The semester can get busy with late nights finishing papers and studying for exams, so take a breather. Once you feel rested, use the break from Brandeis to reflect on everything you've experienced.
Was there an exciting conversation topic? Something you want to explore more next semester? Hiatt has some useful tools to help get your exploration started in these areas:
Polish Your Brand
How is your LinkedIn looking lately? You may want to give it a once-over so it better illustrates who you are, your skills, and what you want prospective employers to know. Use our LinkedIn guide to get started.
While you're at it, update your resume too using our online resources. There's even a free resume builder called Hiration that helps you create a modern, professional-looking resume with the help of an AI assistant in just a few short steps.
And if your resume or LinkedIn is looking a little empty, complete a virtual work experience with Forage this winter break. Work through self-paced modules with tasks just like an internship or entry-level position at over a dozen companies to receive certificates of completion you can feature on both your resume and LinkedIn.
Connect with Alumni
The Rise Together Mentor Network joins Brandeis students and alumni from all over the world to make connections, exchange career advice, expand their network and learn about industries, careers, and the world of work.
Explore the online group and reach out to alumni in an industry of interest during winter break. Just keep in mind that they might be on vacation too!
Attend an Employer Trek
You have an incredible opportunity to visit employers across the country this winter! Learn about company culture, the hiring process, and job and internship openings. Look through all of employers below and register before December 30th.