So You're Considering a Gap Year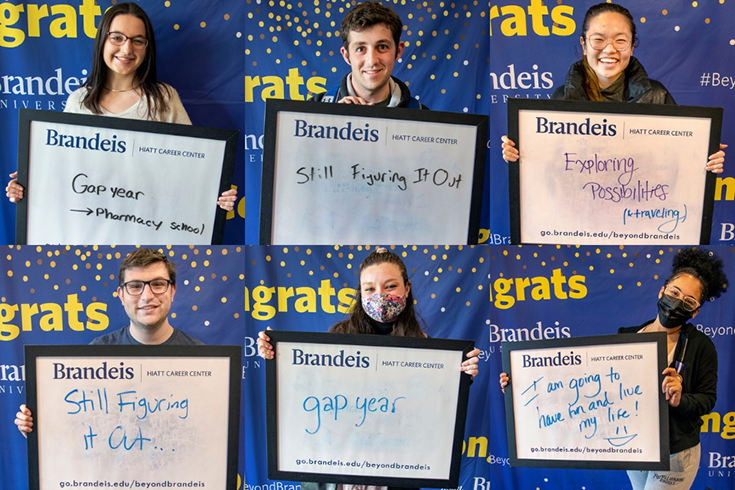 Thought you were past the holidays and the stress-inducing conversations about your future? Welcome to the spring semester where the questions—especially as a graduating senior—are doubled-down on: "What are you doing next? Why don't you have a job yet?" Sound familiar?
Let's face it, sometimes you just don't know what comes next…and that's perfectly okay! Perhaps you're interested in taking a gap year (or two); Maybe you want to further explore your passions; Or you're just kind of lost. Whatever the case may be, you can always come to Hiatt for a quick chat or to explore some of the options we've laid out for you below.
Want to Travel?
Consider a working holiday visa! These are visas to go and work in six different countries including Australia, New Zealand, South Korea, Ireland, Singapore, and Canada (for U.S. citizens). 
The length of time you're able to travel and work in each country varies, but our very own  Megan Campbell did this in the UK. She strongly suggests staying in a hostel when you first get to the country so you can get to know other travelers and find some community. 
You could also check out WWOOF'ing across the country and/or the world. The Peace Corps, volunteering on a kibbutz, or becoming an English-language teacher are some of the most popular options for gap years!
Tip: All of the options mentioned above have been done before by past graduates. If you're interested in learning more, reach out to them through the Rise Together Mentor Network.
Need More Research Experience?
If you didn't get as much research experience as you want or need while an undergraduate, a research assistant position during gap years is also popular.
Needed both for bench work but also in the social sciences, research assistants typically work with professors or PIs affiliated with academic institutions or labs. They have a range of responsibilities and positions that can often be found on universities' HR sites. If you're interested in bench research, hospitals can also be a good place to look. 
Tip: Biotech and pharma are other industries you could explore for similar types of positions. You could also look for lab assistant or lab technician positions as well.
Pursuing Pre-Health Grad School?
Being a clinical research coordinator (CRC) is a popular gap year position. You have the opportunity to gain clinical hours, interact with patients, physicians, and other medical professionals as well as gain some solid skills regarding communication, teamwork, and organization. 
You might also consider taking a year or two as a medical scribe. These roles get you an in-depth look at the healthcare worl as a personal assistant to the physician; performing documentation, gathering information for the patient's visit, and partnering with the physician to deliver the pinnacle of efficient patient care.
If you want to talk to current alumni working in either field, join the Rise Together Mentor Network. You can also reach out to Megan Campbell who can work to get you in touch with current employees.
Tip: To find these positions, set up job alerts on hospital career pages in locations you're interested in working in.
Still uncertain? Check out Bryn Mawr's list or this one from USC for other ideas of what to do during a gap year.
No matter where you end up, this is just your first step. You've got your whole life ahead of you and yours is the only timeline that matters.