First Years: It's Time We Meet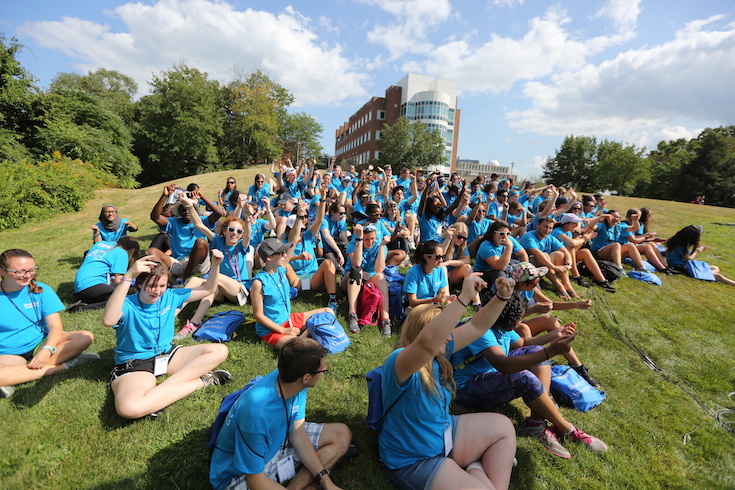 We say it all the time, connect with Hiatt early and often! As a first-year student, you may have prioritized getting familiar with other resources both on and off-campus (dining halls are essential and Waltham has some pretty great restaurants!). But, with the spring semester upon us, it's time that you put the Hiatt Career Center at the top of your list. 
First off, let's meet! You may have questions about who we are, what we do and how we can help you during your time at Brandeis. Set up a 'Welcome to Hiatt' appointment to introduce yourself and learn more about us. Our team is excited to have you a part of our community and is always here to support and keep you updated. 
No matter if you are engaging with us on campus or virtually, we have resources that can help support you now as a first-year student and throughout your time at Brandeis and beyond. 
What should you be thinking about during your second semester at Brandeis as it relates to your career? 
Your major
Potential summer internships
Campus employment opportunities. 
Exploring Majors
A Brandeis education prepares you for many potential careers through coursework, internships, student organizations and more. Getting involved with campus groups and activities as well as new experiences can help you discover what your interests are and potentially what you want to do as a career. 
To help support this discovery, Hiatt can help you explore majors and how they connect with future opportunities. Here's how to start:
Make an appointment to meet with a Hiatt counselor 
Take some time to reflect on the classes or activities you enjoy. From there, review the majors and occupations where you can continue to build upon those interests. If you already have a career that interests you, work backward to consider majors that will help support your future plans. 
Utilize Hiatt's online tools and resources focused on majors: What Can I Do With This Major?, Beyond Brandeis and Brandeis majors and minors.
Searching for Internships
Internships are a great way to gain experience while providing you with the ability to learn about fields, industries and roles and if they are of interest to you. Consider searching for internship opportunities that align with your interests and desired industries as well as any experiences that look to enhance and grow your skillset. To start:
Log in to Handshake to search over thousands of internship opportunities from employers both local and domestic. By completing your Handshake profile, you will have the ability to receive targeted emails from Hiatt and employers about opportunities that align with your interests. 
Another benefit of Handshake is being able to connect with other students about their internship experiences. Review their profiles and message them your questions. 
Review additional resources on the Hiatt website. Each detail how to utilize each resource and tips on getting started. 
Bonus Tip: Streamline your search using VolunteerMatch. There are a number of remote internships as well as remote volunteer work, which is a great option for first-year students looking to gain experience.
Working on Campus
As a first-year, you are most likely still discovering all that Brandeis has to offer. Getting involved as a student worker in the offices and departments on campus provide the opportunity for you to expand upon your familiarity with campus life, contribute to the work at Brandeis and learn new skills while building relationships with the community. 
Student employment opportunities are offered throughout the academic year and occasionally during the summer months. Students interested in being employed on campus should review the student financial services website for details.