IT Advisory Committee
The Information Technology Advisory Committee (ITAC) reviews, evaluates and makes approval recommendations regarding IT proposals, priorities, policies, and technology investments in support of University objectives.
ITAC membership includes representation from University departments and schools. The Committee reports to the IT Governance Program Executive Sponsors, who receive regular updates, validate its direction, resolve escalated issues, and, as needed, provide approval of policy changes and funding requests.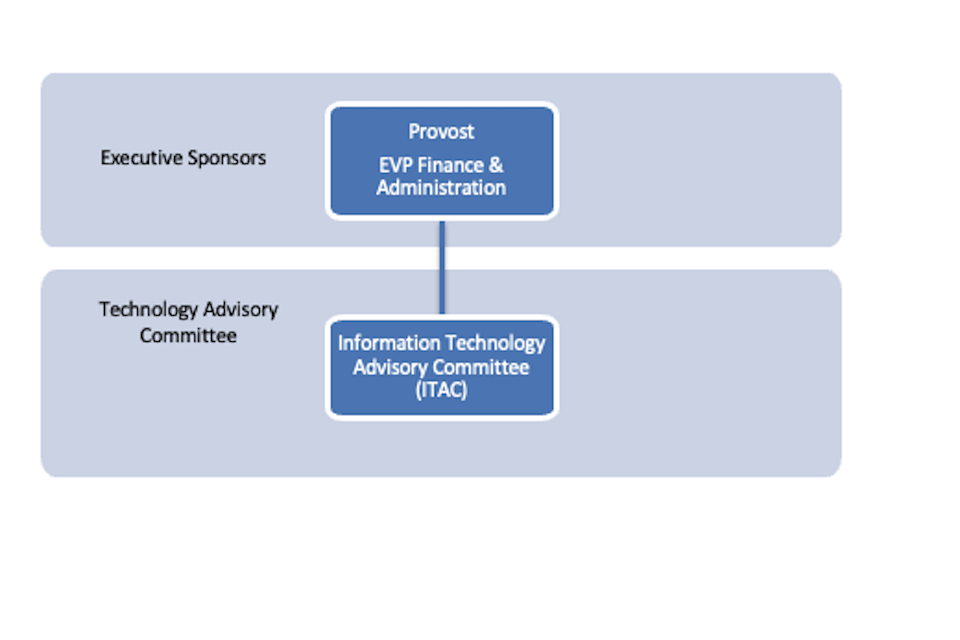 * The IT Advisory Committee meeting agendas, minutes, and forms are posted to Box (Brandeis login required).
If you have questions, please contact the ITAC Chair, Jonathan Estwing.