Digital Media
Media Technology Services provides the community with services and tools such as Echo360 for lecture capture and Ensemble Video for video capture, video management and video publishing.
Over the course of spring through fall, the university will be transition from Ensemble to Kaltura as the new digital media platform. Learn more
Lecture Capture (Echo360)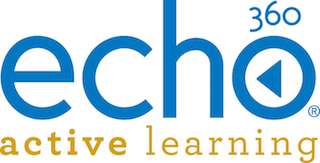 The Brandeis Lecture Capture Program includes 40+ classrooms equipped with fully automated recording systems as well as access to capture software that can be utilized in any classroom on campus. The Echo360 Active Learning Platform is comprised of a suite of tools for recording live lectures in the classrooms, managing video content including Zoom recordings, pre-recording lectures for students to watch outside of class, as well as interactive tools intended to be used in the classroom to enhance student engagement. The platform is designed to enhance student learning through interaction and engagement and also allow faculty to track student engagement through the platform's comprehensive analytics tools.