Duo Mobile App: New User Interface
Duo Mobile, the app used by Brandeis for two-factor authentication, was recently updated with a new user interface (UI) for its iOS and Android mobile app.
What's changing?
Updated positioning of the "approve"/"deny" buttons for Duo Push so that "approve" is on the right, a more natural location.

Improved accessibility of the app, including the addition of a landscape view, variable font sizes, and improved color contrast.

A simpler interface with features that make managing accounts easier, including the ability to add an account nickname within the app.

A more intuitive enrollment process.
What's not changing?
The core functionality of the app is not changing. Users will still be able to receive a Duo Push, generate passcodes, add or remove accounts, and do anything else the current version of the app does.
Upon release, Duo will no longer provide troubleshooting support or bug fixes for any 3.x.x version of the app, though these versions will continue to work normally after the release of version 4.0.0.
When does the change take effect?
Duo has announced the target release dates are:

Note: If you have enabled auto-updates on your Duo-enabled device, you will automatically receive the new UI when released. Otherwise, you can update the app manually once it is available.
What does the new UI look like?

Duo Mobile app includes updated positioning of the "approve" and "deny" buttons, with the "approve" button now located on the right side of the screen.
iOS Devices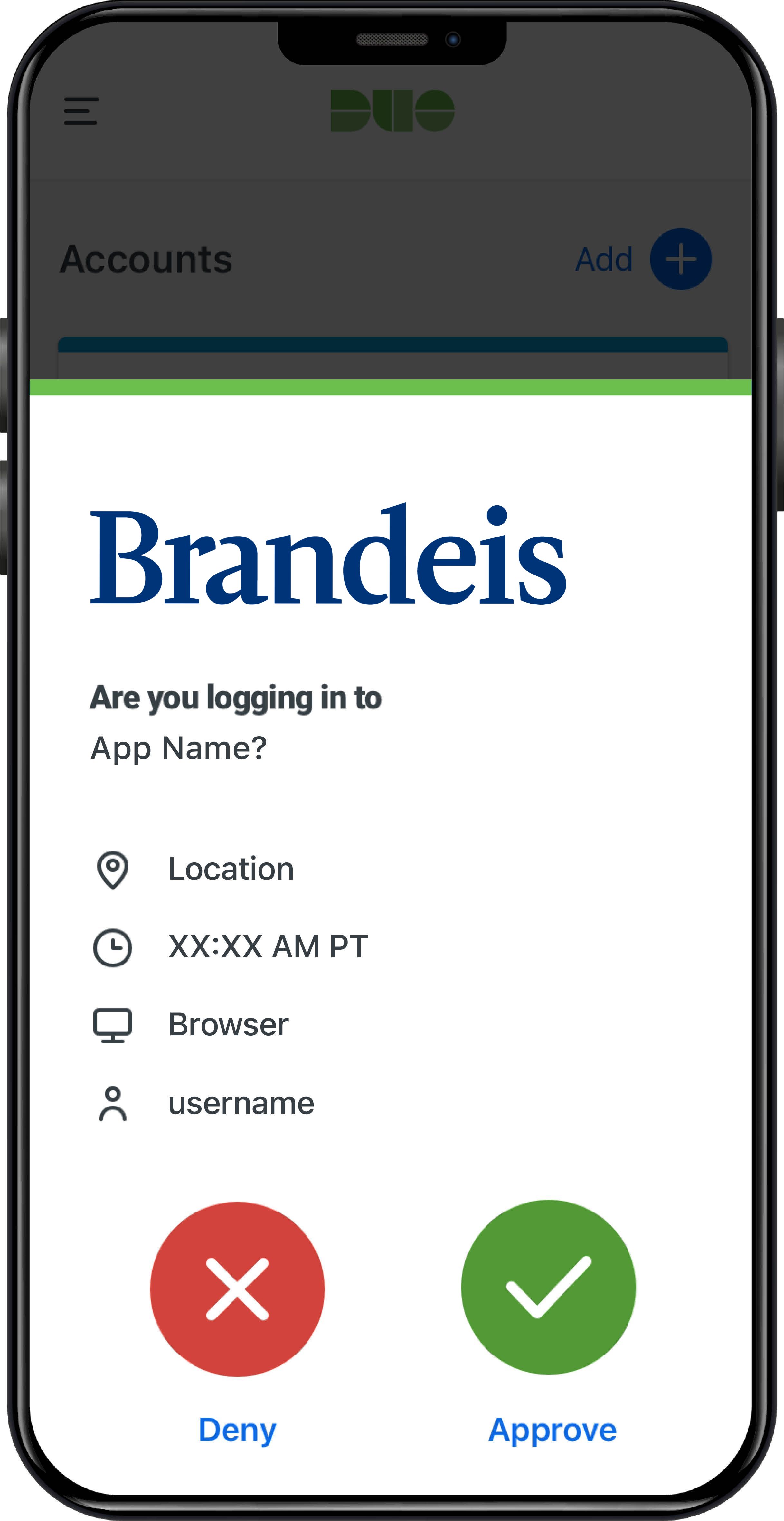 Android Devices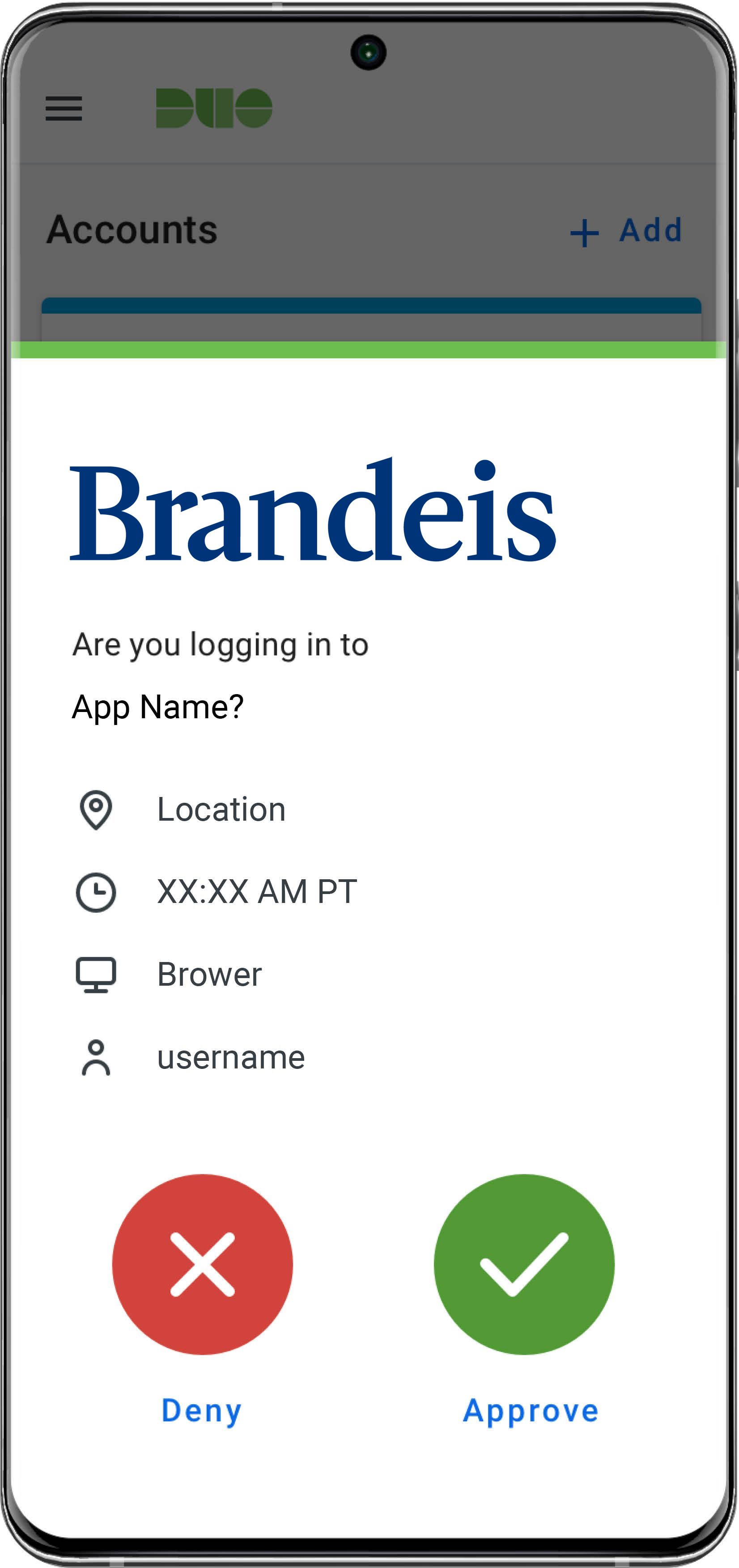 Resources
Visit the Brandeis informational website to learn more about Duo two-factor authentication including what device options and authentication methods and FAQs.
For more information about the upcoming release, see the Duo support article Introduction to the Redesigned Mobile Application.
Support
If you have questions about or need assistance with the new Duo user interface, please contact the Technology Help Desk (help@brandeis.edu).