Submitting Videos to LATTE
Make the most of submitting video assignments to LATTE using the following guidelines and best practices.
Overview
Students can submit videos to a LATTE activity via an integration with the Echo360 platform. Students have the choice of using Zoom, Echo360's Universal Capture software, or the software of their choosing to create the video recording.
All Zoom cloud recordings are copied to the user's Echo360 library, making it easy to record in Zoom and then submit to LATTE via the Echo360 integration.
While most users already have an Echo360 account, clicking on the Echo360 activity button in LATTE will automatically create a user's account if one does not already exist, and all recordings going forward will be copied to their library.
Instructions
Access your full Echo360 library at Echo360.org or by selecting Echo360 on the Brandeis Login page.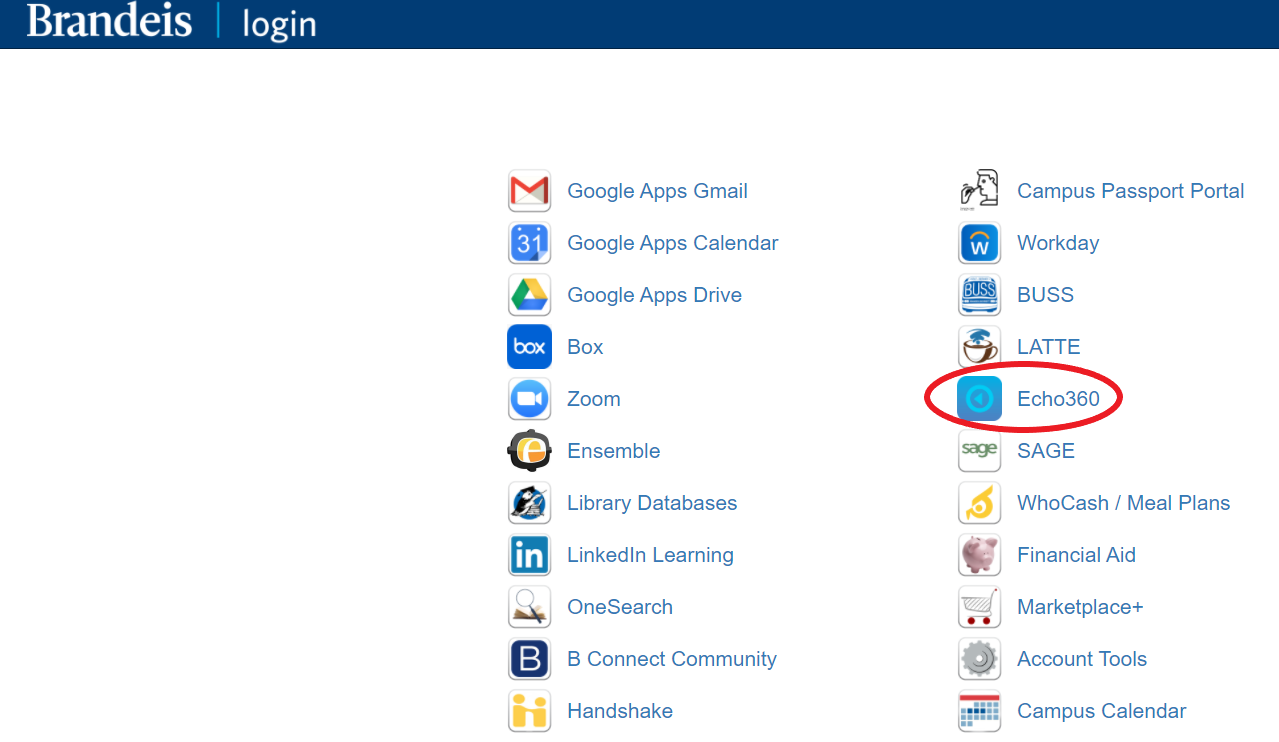 2. Click the blue Echo360 button on the top left-hand portion of the LATTE activity toolbar. Use this to submit a video to a LATTE activity, such as an assignment or a forum.

3. You will have the option to choose a video from your library, launch or download Echo360's Universal Capture software, or upload a file from their computer. Refer to the following to select the appropriate option for your submission.
a. Choose a video from their library.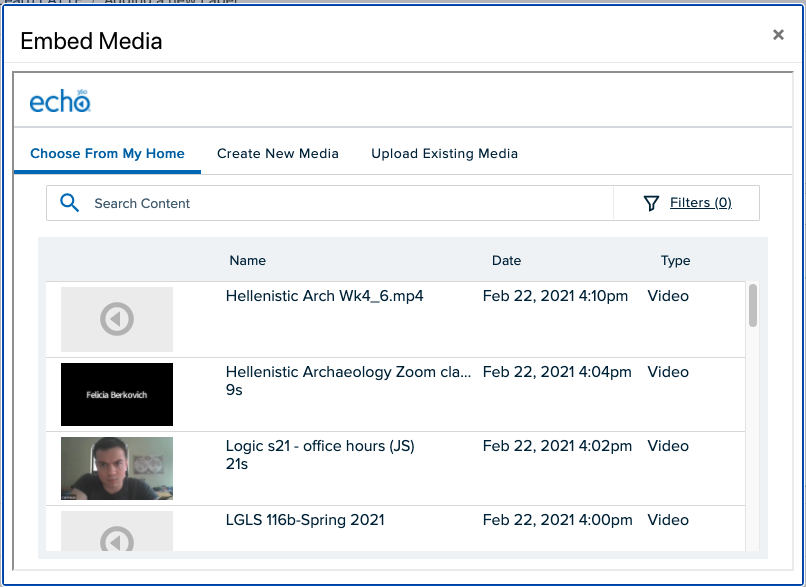 b. Launch or download Echo360's Universal Capture software.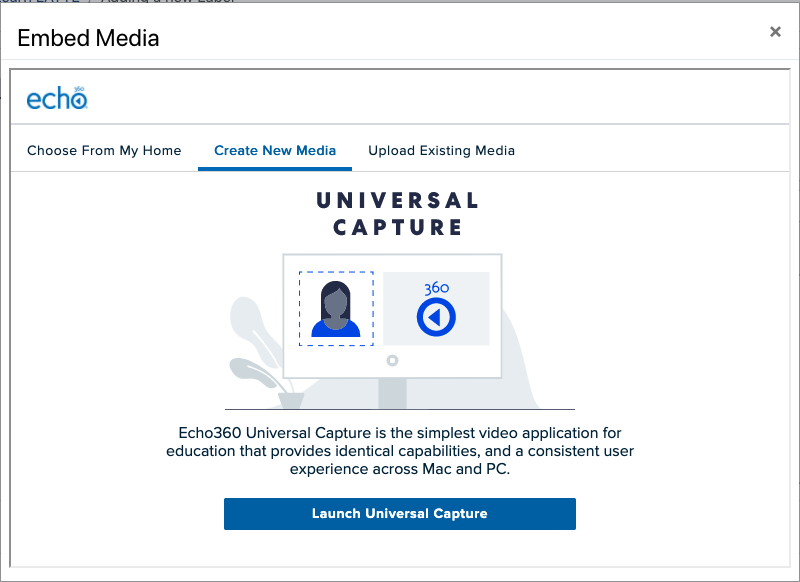 c. Upload a file from their computer.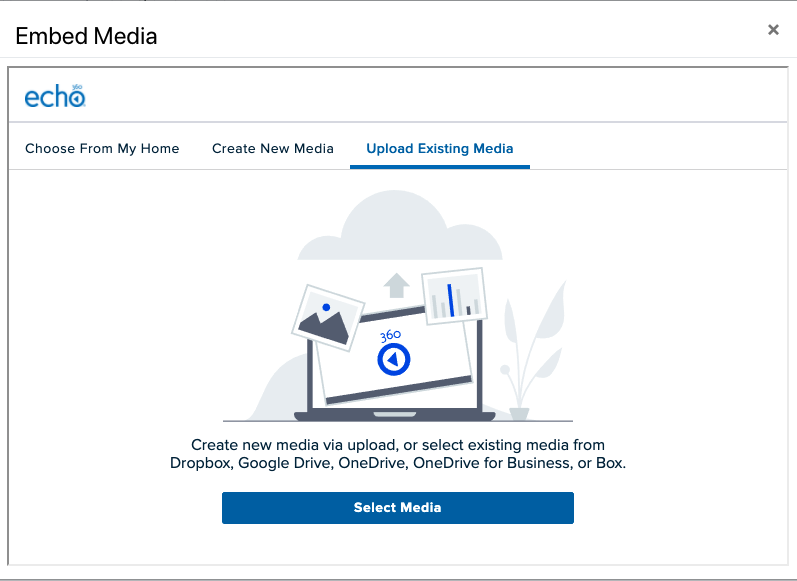 Note: If the recording was recorded via Zoom to the cloud, it could take up to a few hours for the video to be available in your Echo360 library, so please take this into account. If you save the recording to your computer rather than to the cloud, you can then simply choose the option to "Upload Media," then upload the video file directly.
Resources
Support
Need help? Contact the Technology Help Desk for support or questions at help@brandeis.edu.