The MKTYP Community
Student Fellow Profiles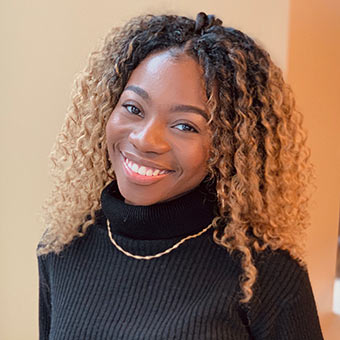 Agnes Nkansah MKTYP '17, Brandeis '21
Welcome! My name is Agnes. I was born in Ghana, West Africa, and I currently reside in Worcester MA. In addition to being a member of the MKTYP Class of 2017, I maintain the role of a MKTYP Fellow to support our first-year students.
My academic interests are in the fields of healthcare, business and international development. For this reason, I'm majoring in Health, Science, Society and Policy (HSSP) with minors in International and Global Studies (IGS) and African and African American Studies (AAAS).
In addition to my role as a MKTYP Fellow, I work with Brandeis Dining Services as a marketing intern. I've also studied abroad in Israel and conducted research in Germany through a class research grant. I am a part of the class of 2021 at Brandeis and from the knowledge I gain at Brandeis, I hope to reform health systems and conditions in developing countries to stimulate better productivity and growth.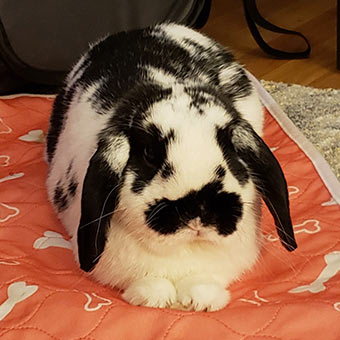 Arnell (Nelly) Reid MKTYP '17, Brandeis '22
Hi! I'm Nelly from the Bronx, New York and I'm a rising fourth-year student. I am a fim major and campus videographer/photographer. I work for MKTYP as the social media manager and videographer/photographer. I chose Brandeis and MKTYP because my college counselor thought I would thrive in an environment like Brandeis, and he was right.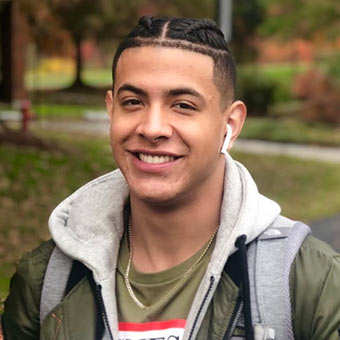 Cesar Guerra Castillo MKTYP '17, Brandeis '22
Hola, my name is Cesar. I am a first generation fourth-year MKTYP student majoring in HSSP and business with a minor in social justice and social policy. I am from Houston, Texas, but I live in East Boston now. My ethnic background and family are from El Salvador and Honduras. I enjoy traveling, learning, working out, playing sports, eating, listening to music, watching movies, and giving back to my community.