Alumni Profiles
Dr. Martin Luther King Jr. Fellowship alumni go on to graduate school and careers in all fields.
Liane Hypolite '10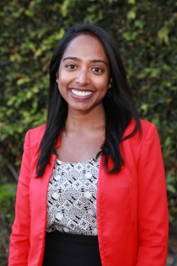 Liane Hypolite '10 is currently a PhD student at the University of Southern California studying higher education. Her research focuses on college access and success for racially and economically minoritized students. Prior to pursuing her doctoral degree, she worked as the Dean of College and Career Advising at a charter high school in Dorchester, MA. As a Brandeis student and MLK Fellow, Liane worked for the undergraduate admissions office as a tour guide and senior interviewer, which is where she found her passion for educational equity. She was also a member of multiple ICC organizations and an active participant in the annual Culture X events. The MLK Fellows program was pivotal to Liane's future trajectory and she is happy to assist future fellows in any way possible!
Wilkins Lugo '17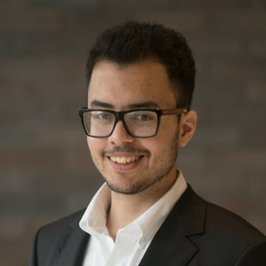 Wilkins Lugo '17 graduated with a double major in Biochemistry and Chemistry. Since Brandeis, he has had an internship as a biomedical engineer, joined City Year Boston serving at Charlestown High School, served as an AmeriCorps VISTA at Groundwork Lawrence, became a member of the board of directors at the same organization, and is now a prospective teacher at Phoenix Lawrence. He is also currently enrolled in the Master's in Clinical Toxicology program at University of Florida. His time at Brandeis shaped Wilkins' sense of service. Through the MLK Fellowship, his servitude never ceased; on the contrary it strengthened. 
Irene Wong '17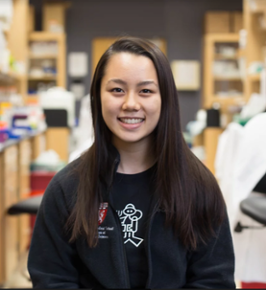 Irene Wong '17 is currently a PhD candidate at Harvard University in the Biological and Biomedical Sciences PhD program. She is researching stem cells of the adult mammalian lung and how they are regulated by cell-intrinsic and cell-extrinsic cues. In graduate school, she enjoys volunteering with science outreach organizations that increase the recruitment and retention of underrepresented populations in STEM. Irene majored in Biology while at Brandeis and volunteered across a number of organizations such as General Tutoring, Education for Students by Students, and the Multifaith Chaplaincy. The MLK Fellowship program was an integral part of her campus community, and one of her favorite experiences was serving on the planning committee for Brandeis' annual Martin Luther King Jr. Interfaith Day of Service.