Staff
Academic Advising
Academic Fellowships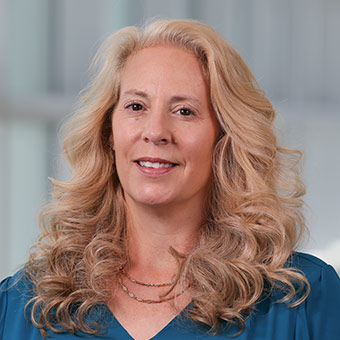 Meredith Monaghan
Director, Academic Fellowships
Meredith joined Academic Service in 2010. As Director of Academic Fellowships, Meredith helps students and recent alumni identify and apply for opportunities that extend their academic reach, like Rhodes and Marshall Scholarships, Fulbright grants, and on- and off-campus research positions. She loves working directly with students, especially helping them to discern, and then achieve their goals. She is an active member of the National Association of Fellowship Advisors, presenting work at conferences in Philadelphia and Minneapolis and traveling to the UK, Germany, and China to learn about each country's educational landscape and scholarship opportunities. Prior to coming to Brandeis, Meredith was a professor of Classics at Reed College and Boston College, and earned an AB from Bowdoin College, an MA from the University of Wisconsin-Madison, and a Ph.D. from Stanford.
Outside of work, Meredith enjoys traveling, reading, playing volleyball, and spending time with her husband and two children.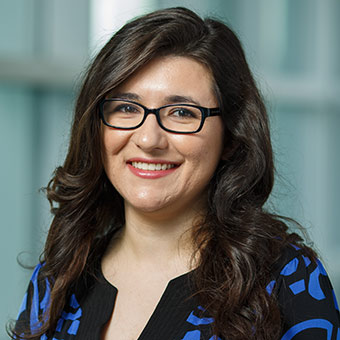 Elizabeth Rotolo
Assistant Director, Academic Fellowships
Elizabeth joined Academic Services in 2013. As the Assistant Director for Academic Fellowships she supports students who are interested in exploring academic pursuits beyond the classroom. She also serves as the Academic Advisor for the MLK Fellows and the Campus Liaison for the Columbia Combined Degree Program. Elizabeth holds a B.A. in Psychology from Occidental College and an M.Ed. in Student Affairs from UCLA. Prior to arriving at Brandeis, Elizabeth worked for the Institute for Educational Advancement and Boston College. Elizabeth has written and presented on the topics of on transferable skills, job transitions, and holistic advising practices. She is especially interested in student leadership and experiential learning opportunities.
Outside of work, Elizabeth enjoys spending time with her family, making good use of her local library card, and taking her rescue pup Riley for long walks.
Myra Kraft Transitional Year Program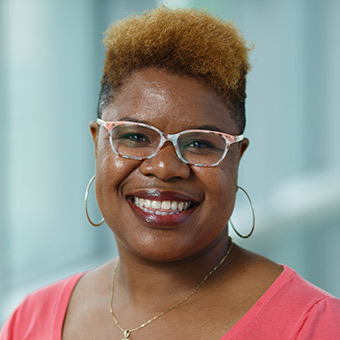 Kathryn A. Bethea-Rivera
Director, Myra Kraft Transitional Year Program
Kathryn has worked for almost 20 years in higher education in multiple positions to promote and advocate for diversity, equity, and inclusion for our most marginalized and disenfranchised populations. Currently, she has served as the director of the Myra Kraft Transitional Year Program (MKTYP) for the past four years. She supervises a staff of 10 full- and part-time staff/faculty, manages the curriculum and co-curriculum programming, advises 80+ students, oversees the operating and gift fund budget, is part of the strategic team for admissions and scholarship fundraising and is part of the academic advising leadership team. 
Kathryn holds a BA in psychology and Africana studies from the University of Notre Dame, an EdM in human development and psychology at Harvard Graduate School of Education and a PhD in higher education management from the University of Pittsburgh's School of Education. Her research and practitioner expertise focuses on first-year college access, transition, and retention practices for underserved and underrepresented students of color. She has served on panels and presented her work at various professional conferences such as the Association for the Study of Higher Education (ASHE) and the American Educational Research Association (AERA). She has published multiple articles and has also taught as an adjunct psychology lecturer at various colleges in the Pittsburgh and Boston areas.
When Kathryn is not working, she enjoys cooking and spending quality time with her husband and their cat; salsa dancing in her living room to Celia Cruz; helping youth at her church; traveling to various cities of Spain during the summer; and watching RuPaul's Drag Race while eating her favorite dessert, banana pudding!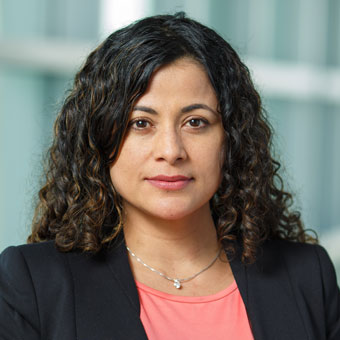 Lily Pineiro
Program Administrator
Lily joined the Academic Services team in 2016 as a Senior Department Coordinator. Originally from Colombia, she holds a BA in Business Administration and a Master's in Marketing from the UNAB - Colombia. Prior to working at Brandeis, Lily's work experience includes supporting International Students as an admission officer for Approach International Student Center. She also has more than eight years of experience working as a Commercial Developer and Sales Coordinator in Colombia for Nutresa Food Conglomerate.
With the MKTYP, Lily spearheads our events and has overseen collaborations with various university partners to sponsor multicultural events/celebrations that included roundtable discussions/panels, our Night of Artistic Expressions with the Gittler Residency Program, Brandeis' MLK Day of Service, annual retreats, game nights, our Night of Inspiration, leadership and relationship workshops, our yearly newsletter, and our MKTYP Scholars' Closing Ceremony.
In her free time she enjoys spending time with her husband and twins, going for walks at night, reading parenting books, and trying international cuisines.
Pre-Health Advising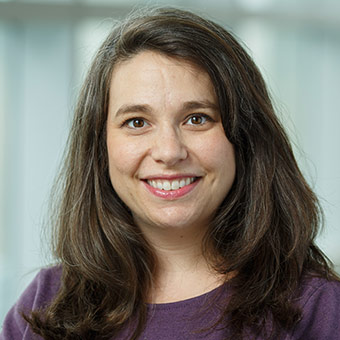 Kate Stutz
Director, Pre-Health Advising
Kate joined the Brandeis family in 2016 as the Director of Pre-Health Advising. Previously, she advised pre-health students and taught courses on African American literature, Native American literature, and composition at the University of Wisconsin-Madison. As an advisor, she strives to meet the unique needs of diverse populations of students in order to help them achieve their professional goals. She earned her B.A. in English from SUNY Geneseo and then went on to graduate school at UW-Madison for her M.A. in Afro-American Studies and PhD in Literary Studies.
Originally from New York, Kate is very happy to be back on the east coast. In her free time, she loves to bake, read fiction, play board games with her husband, and spend time with her two young children.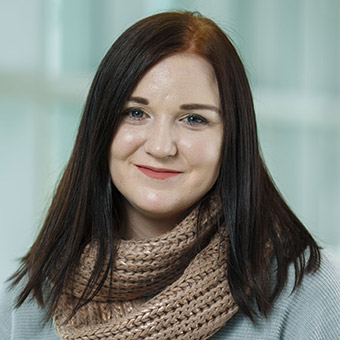 Sierra Perez
Pre-Health Advisor
Sierra joined the Academic Services team in Fall of 2019. She received her Bachelor's of Science in Biology at the University of Washington, and is pursuing her Master's degree. While in Seattle, Sierra was a pre-medical student with experiences as an EMT, hospital volunteer, and pre-health peer mentor. Sierra also volunteered at high schools as a college coach for first generation and underrepresented students. Upon arriving to Boston, she worked as an administrator for two anesthesiologists at Boston Children's Hospital. Sierra was extremely excited to join the Pre-Health Advising team at Brandeis, especially after all the years of supporting pre-health students!
While away from the office, Sierra enjoys ferry boat rides, coastal road trips, playing volleyball, and cooking Mexican food with her husband.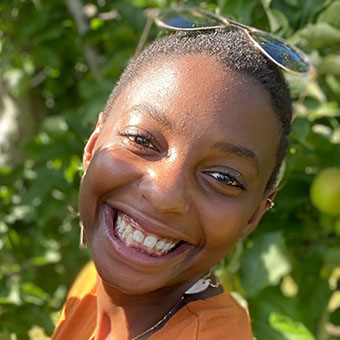 Joanna Da Cunha
Program Administrator
Joanna joined the Pre-Health Advising team in January 2021 as Program Administrator. She is a first-generation college student who earned her BA in International Development and Social Change and a MA in Community Development and Planning from Clark University. Prior to being at Brandeis, Joanna work at MIT's Office of Engineering Outreach Programs supporting underrepresented and underserved students interested in science, technology, engineering, and mathematics. Joanna enjoys cultivating spaces by creating programming for students where they can learn and truly develop who they hope to be. She is passionate about increasing education access to under-resourced and unrepresented populations. During her free time you can find her listening to music, dancing, hanging out with family, or going to yoga.
Student Accessibility Support
Student Support Services