New to SSSP
As students in SSSP transition from high school to college, SSSP offers a structured first year experience that provides you opportunities to build relationships to guide you during your college journey.
Learning Community
"Dream, Persevere, Succeed: Success in College and in Your Career" is the experiential two-credit learning community course for the Student Support Services Program (SSSP) at Brandeis University.
This course is designed to support incoming students in SSSP in achieving their college and career goals. Students will participate in weekly lectures and discussions and complete activities that develop skills necessary for success. Topics we will cover include the "bare bones" of what it means to be in college — using the library, understanding financial services, connecting with faculty — as well as broader, more exploratory topics on identity, diversity and inclusion, stress and resilience, and your goals and vision for the next four years. First Year students who complete this course receive 1 HWL credit toward the university core requirements.
Pre-Orientation
Pre-Orientation is a multi-day, immersive experience designed with you in mind! Led by the SSSP Advisors and Peer Mentor team, we build community and lasting friendships through open, honest and authentic discussions, fun team-building activities, and the knowledge you need to be successful at Brandeis both academically and personally! Past participants have loved Pre-O because they were able to start at Brandeis with friendships already in place even before general orientation and classes began. Not to mention, Pre-Orientation eased any nerves they may have had before entering Brandeis!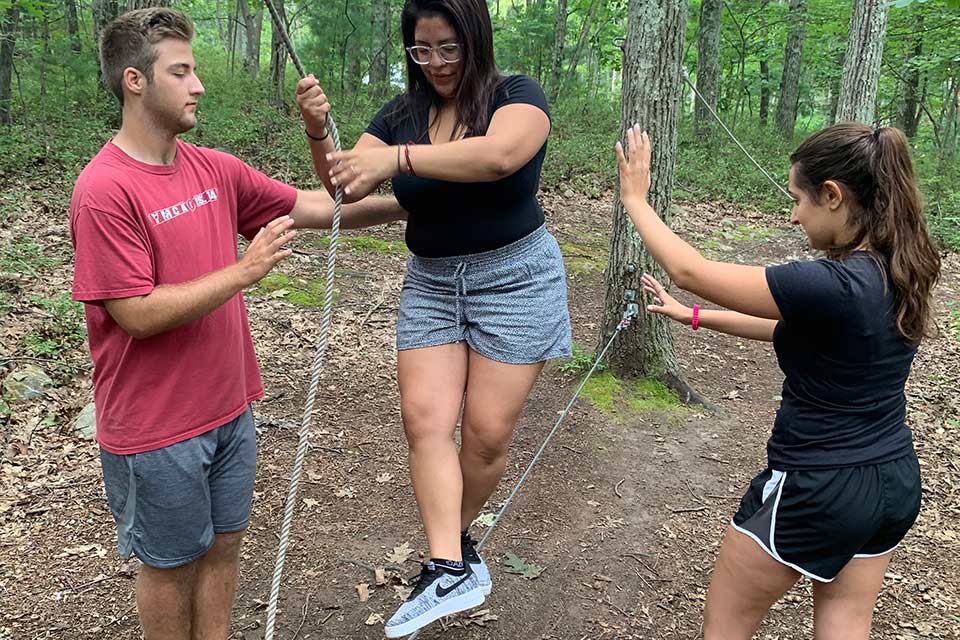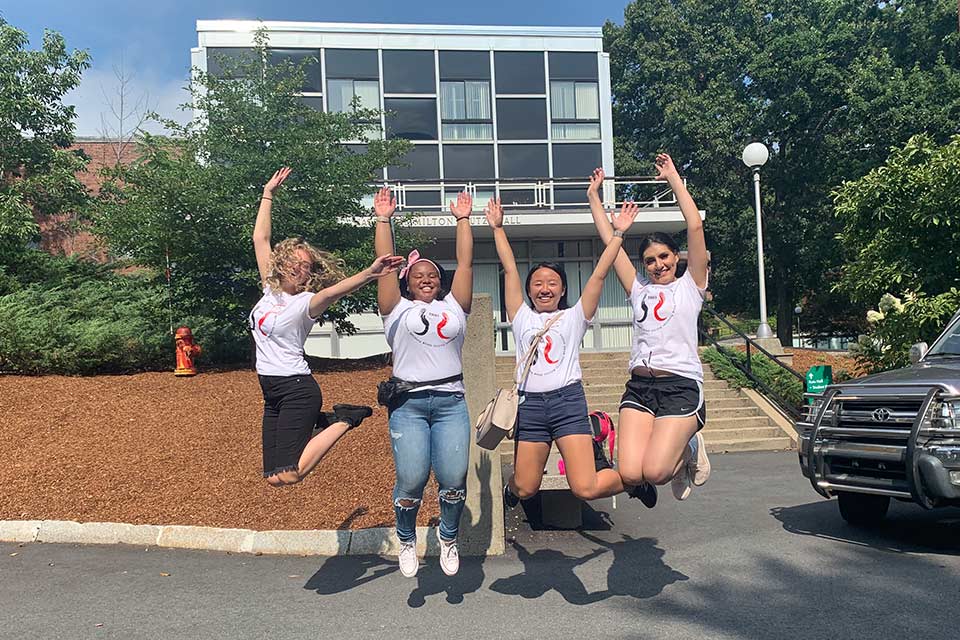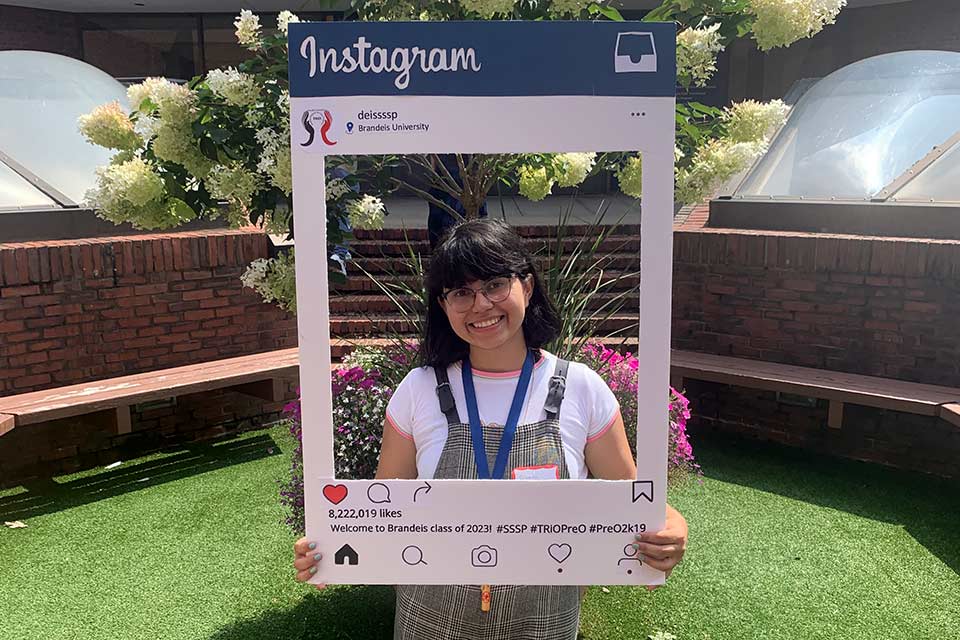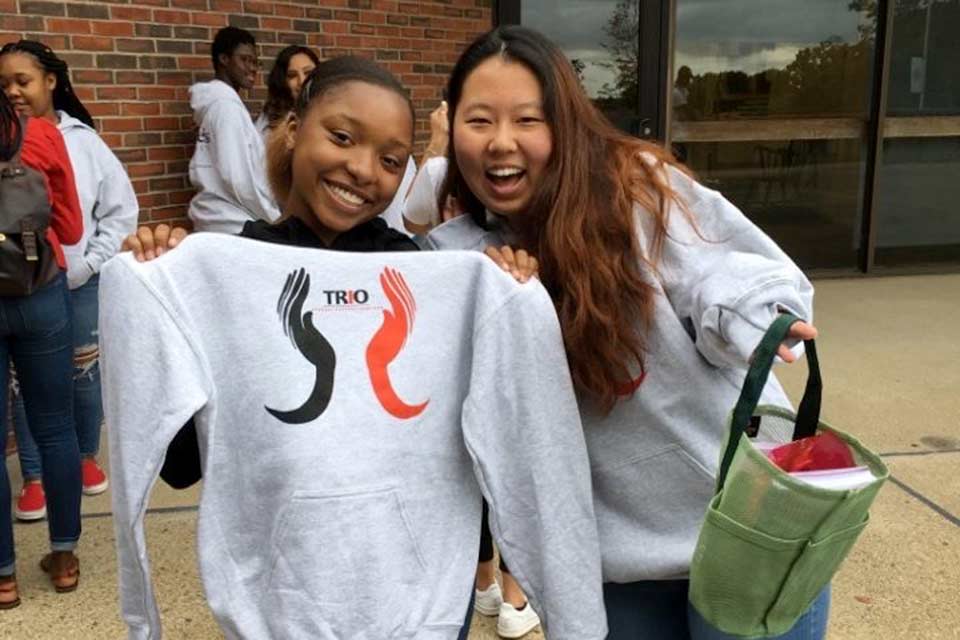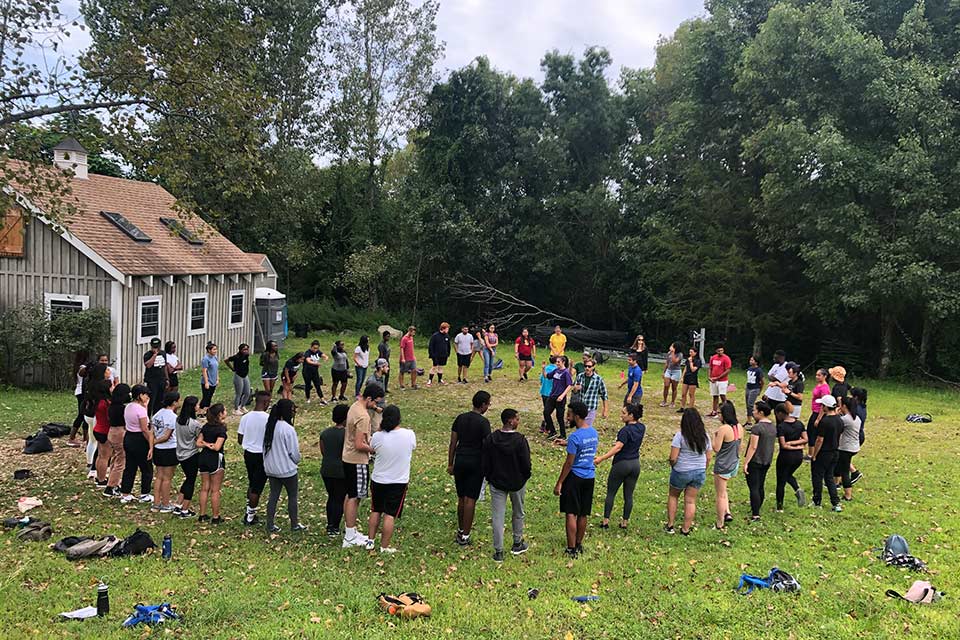 Frequently Asked Questions
Peer Mentoring
The Peer Mentoring program is designed to help first-year SSSP students adjust to the rigors of college life academically, socially and culturally.
As an incoming first-year SSSP student, you are matched with an upper-class SSSP student who has committed to assisting you as you acclimate to the academic rigors and campus culture at Brandeis University. Your peer mentor will serve as a coach, support system, resource guide, and most importantly, a friend. Their guidance is helpful, as they too, were once a first-year.
Together with your mentor, you can:
Grab a meal together, on or off campus!
Ask for help and learn how to navigate on-campus resources
Talk and share your experiences academically, socially and personally
Play games, hang out, do homework together and much more!